Spring has arrived in Rockaway.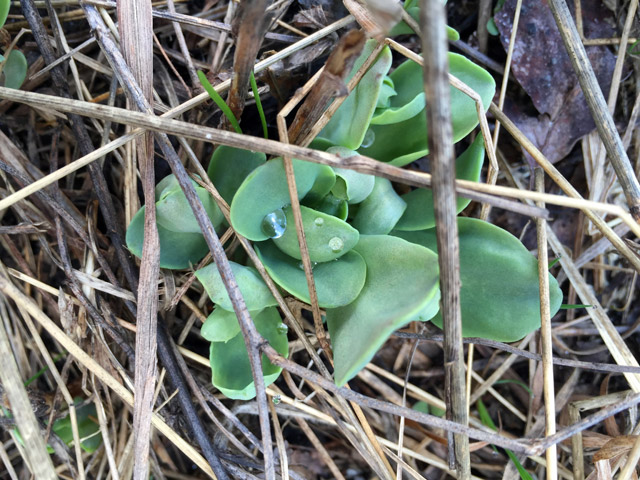 Time to get the bike tuned up! The new boardwalk will be done in two months, I can't wait to cruise the whole stretch.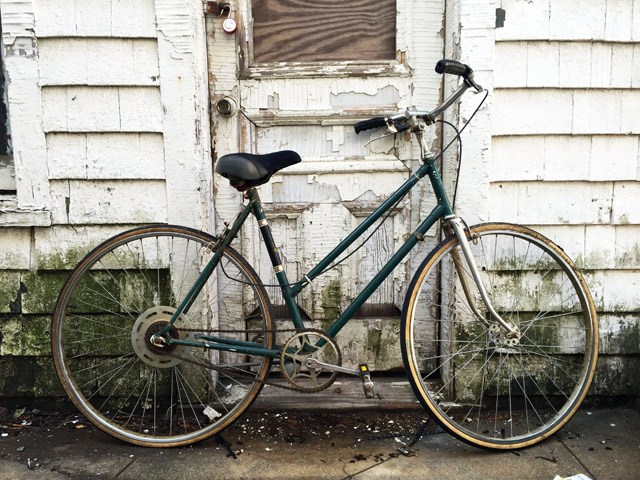 I'm so excited to start gardening. I have big plans for the front garden this year. I'm in the process of writing a post about it. For now, here are some photos of what's popping up in my garden.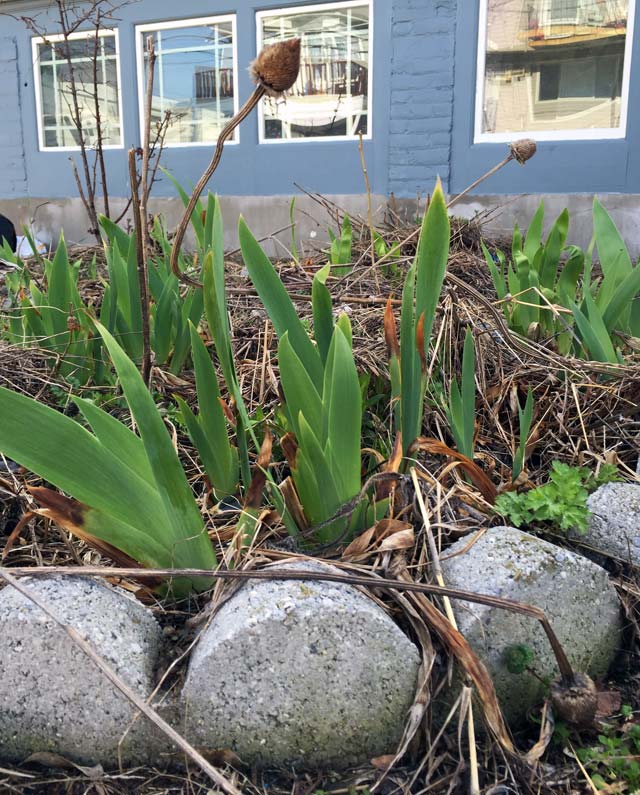 The irises.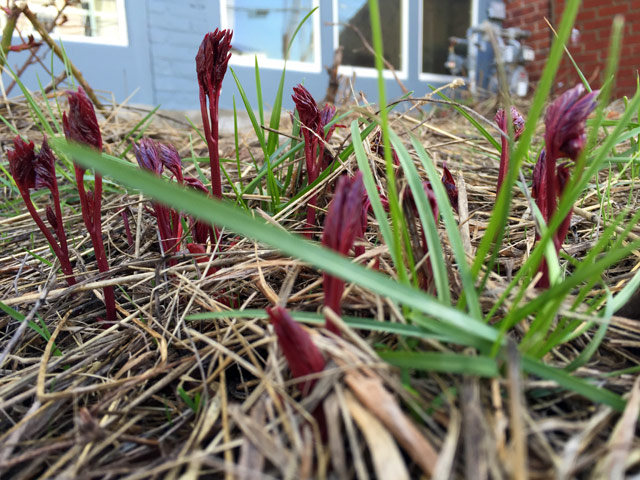 The peonies.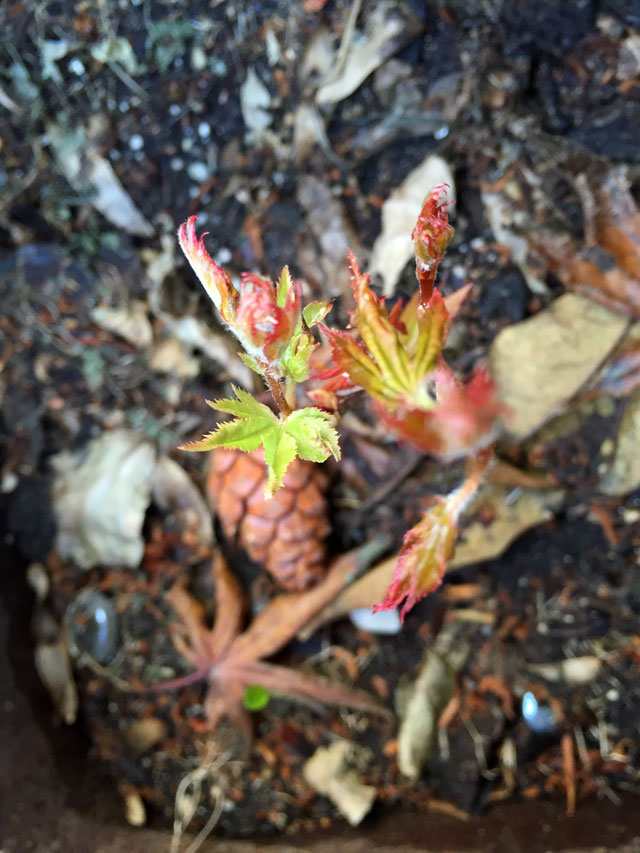 To my delight, the Japanese maple twig I took from my sisters' house last summer is growing!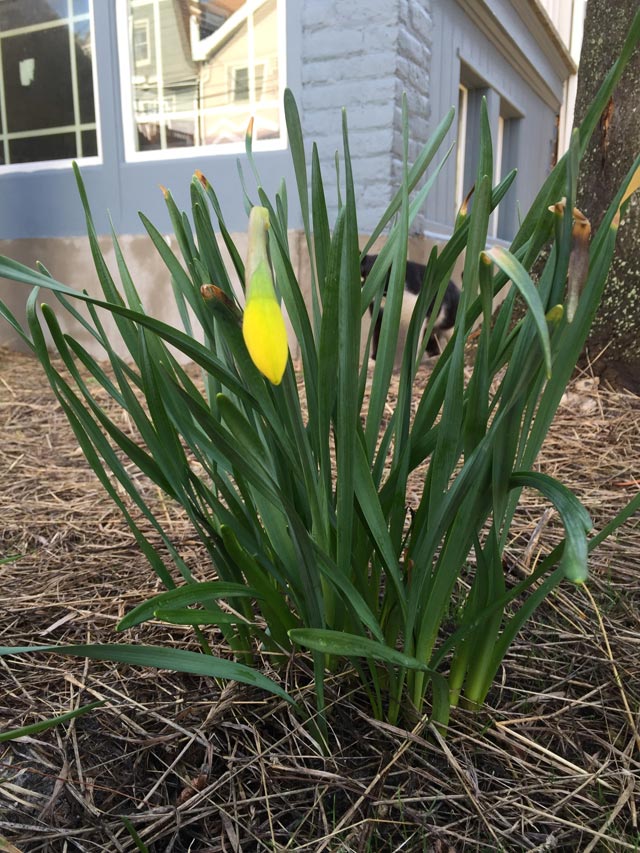 One of the first indicators of spring… the daffodil!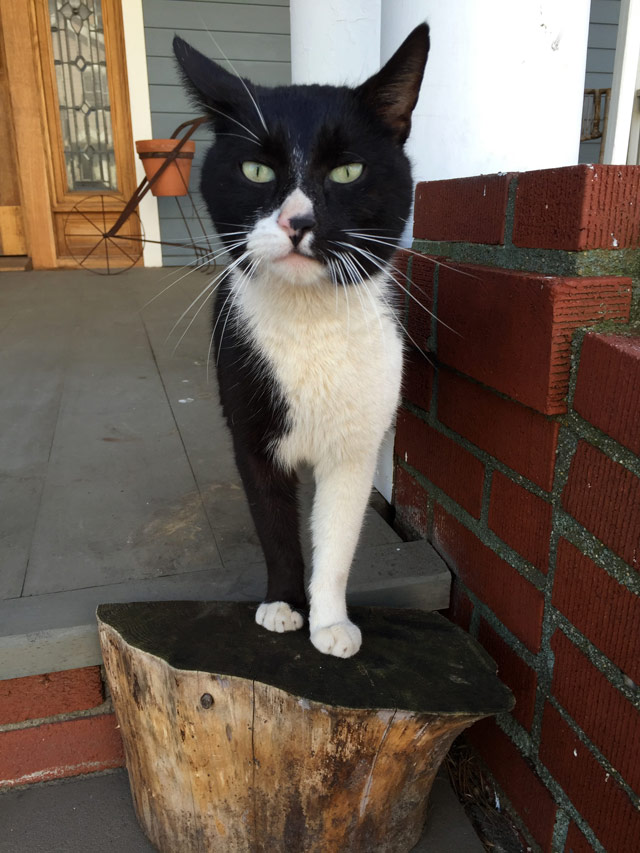 Obama is enjoying the mild temperates just as much as I am.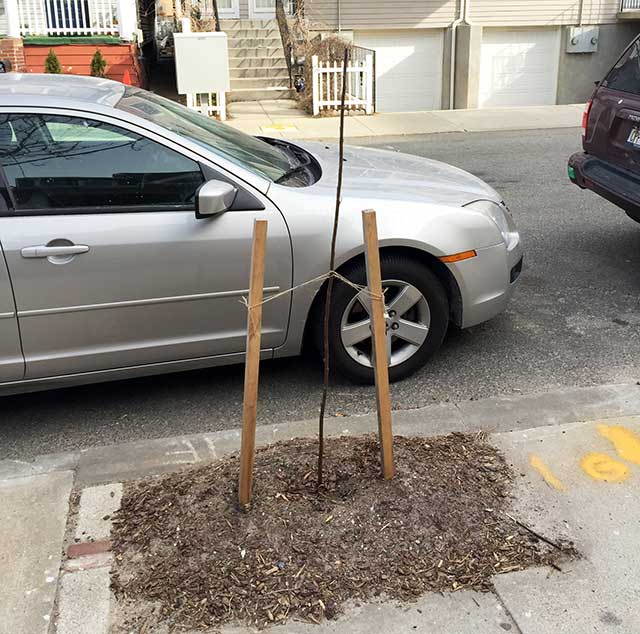 This is probably the most exciting garden news…  our Canada red has sprouted!! Above is what it looked like in January. Below is what it looks like today!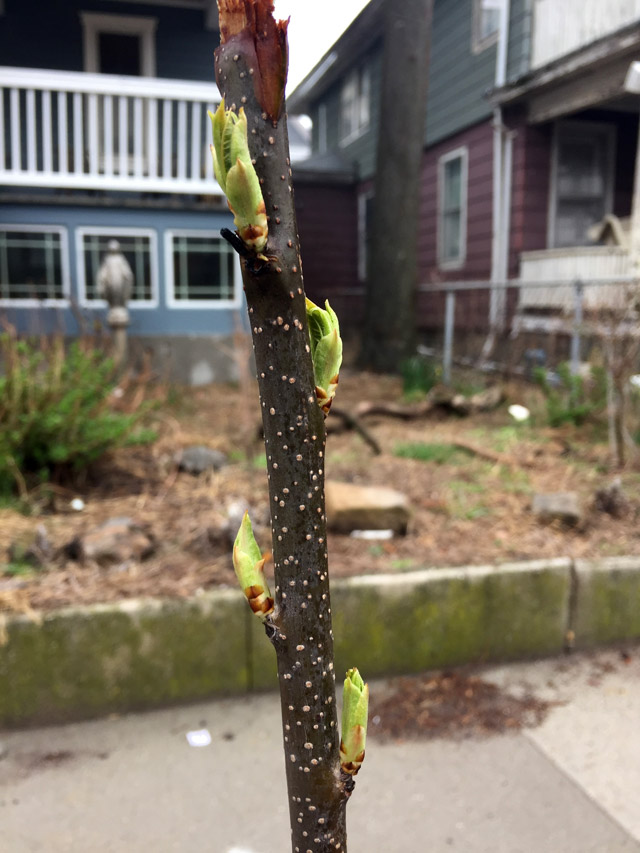 Over the winter there was an incident. If you notice in the picture above, the top of the tree was broken off. Some carless idiot snapped the top 10 inches of our tree off. We were upset and worried. It's a sapling and with the damage done, we were afraid it wouldn't survive the winter.  When we saw the first sprouts a few weeks ago we were thrilled!
Stay tuned for my post on the front garden overhaul. We're rebuilding the concrete retaining wall and designing the whole landscape from scratch!
Nature Walk Feature – location, Rockaway, Queens. I'll post everything from a beach critter I find on the sand to the tomatoes growing in my backyard. "The beauty of the natural world lies in the details." — Natalie Angier