Here she is…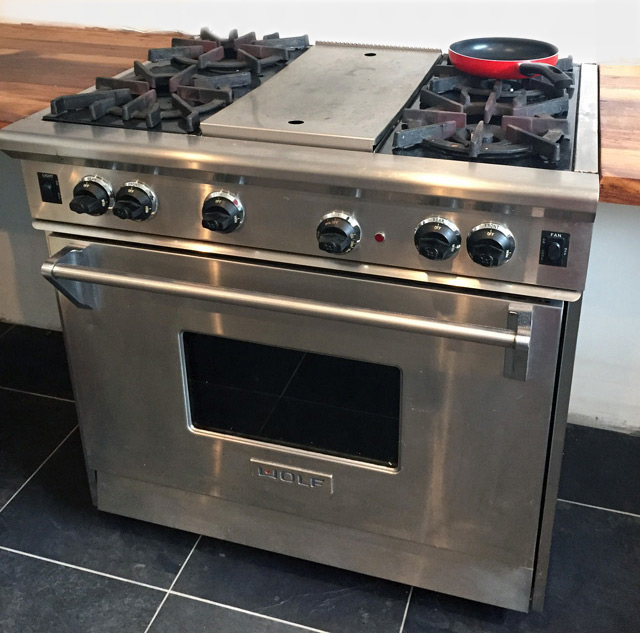 A new WOLF was out of the question for obvious reasons, so we've been hunting on Craigslist for one. I had my heart set on it. It's the best professional range out there.
The few we saw posted in NYC were already sold. Gently used WOLF's are in high-demand. Matt was in Chicago recording with Steve recently. He searched Craigslist Chicago and by the grace of God found a WOLF… and the price was right.
Matt and Alex with the help of the seller and his conveyor belt got the WOLF in the kiddnapper without trouble. They strapped it in (along with all the band gear) and drove it 790 miles back to the city.
The WOLF from Glorified Tomato on Vimeo.
Getting the WOLF in the house wasn't as easy as getting it in the van. Matt and Bill called cousin Brian, but they needed even more man power. As luck would have it, two brawny surfer dudes (Kurt and Greg) passed by the house. They dropped their boards and helped. It took 5 dudes to get my WOLF in the kitchen. It weights about 500 big ones. When Matt told me how much trouble it was to get inside I said "I wanted to get this on video, I can't believe you didn't wait for me!" Now I realize this statement was selfish and inconsiderate after all he had done to find a WOLF we could afford, get it in the house and make me happy. But shit, it would have been a great video!
I'm thrilled and feel very lucky to have this gorgeous high-performance cooking machine. We have a R364G which has the grill in the middle, dual-stacked burners with a vast heat spectrum and a convection oven for consistent heat distribution – I can't even!!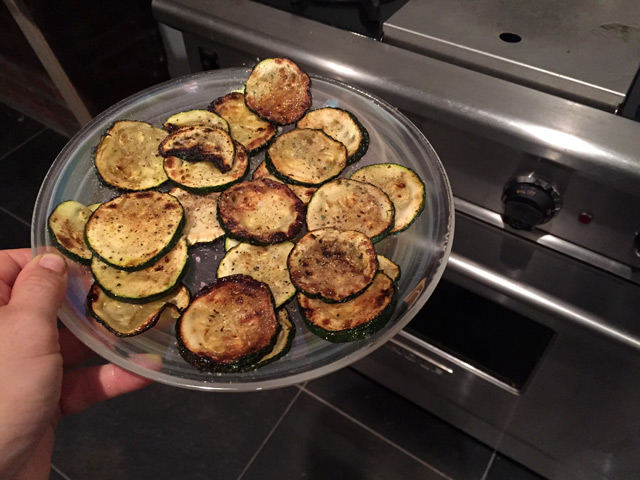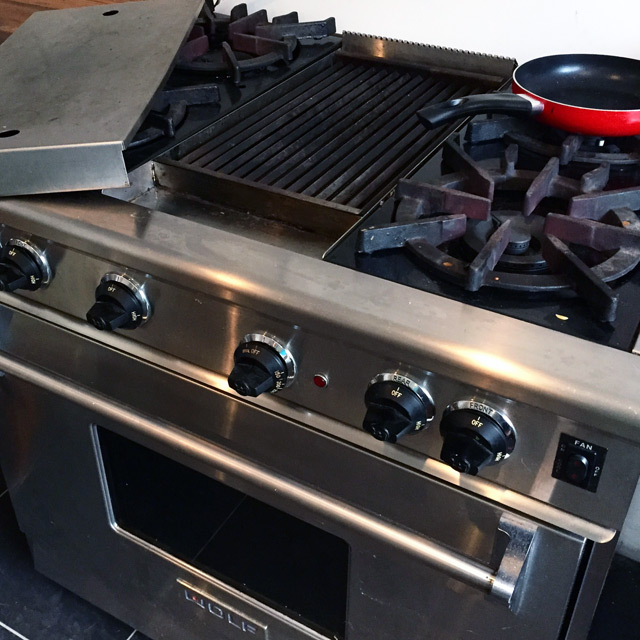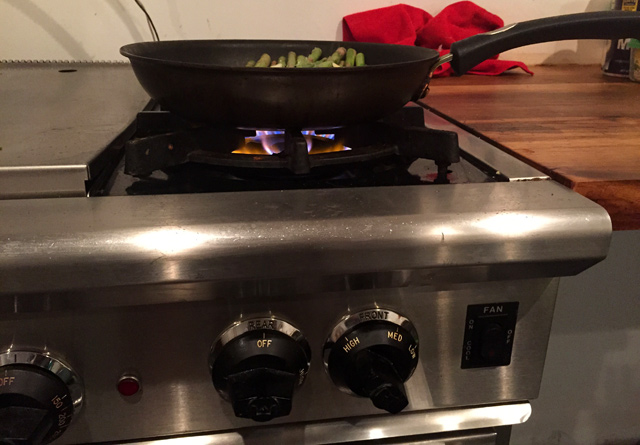 I'm going to order the signature red knobs because I love red and that will be the accent color in the kitchen.
Things are moving along and I will write a detailed kitchen report very soon.