Located on 385 Beach 45th St. in Far Rockaway, the Edgemere Farm is a market garden for new and experienced farmers. Many local business such as Goody's, Uma's and Claudette's have plots here, growing their produce locally.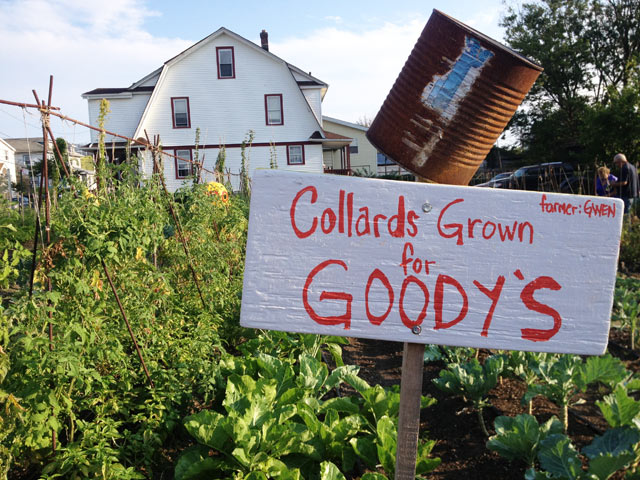 I've been hearing great things about the dinner nights at the Edgemere Farm. We ordered tickets and finally visited last Thursday. The first thing I said after walking in was "Why is this the first time I've come all summer?"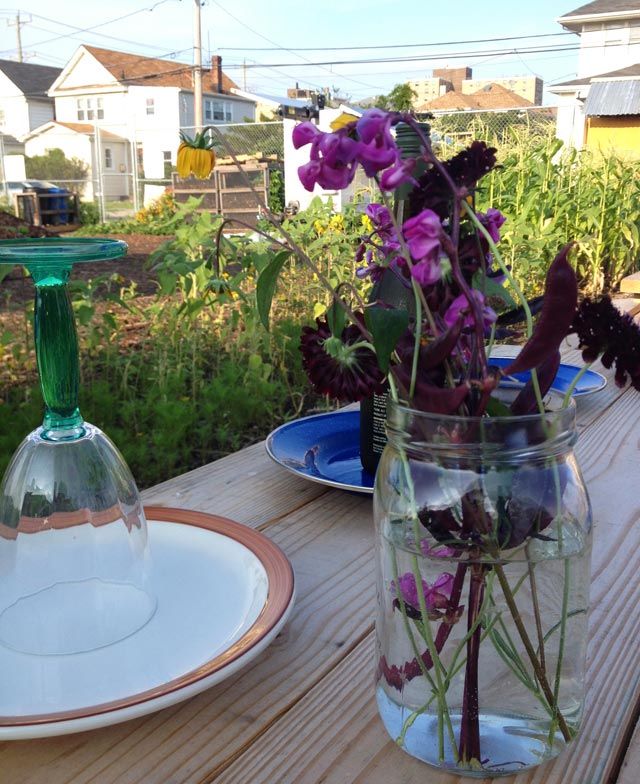 We checked in and found a table. They go fast, so come early. To save a spot you turn your plate over and place a rock over your plate. Beers from the Rockaway Brewing Co. are sold and BYOB is permitted. Glasses will be provided but it's best to bring your own. Don't forget a bottle opener for safe measure.
Once I was settled in with my seat secured and a glass of wine in hand, I started to explore…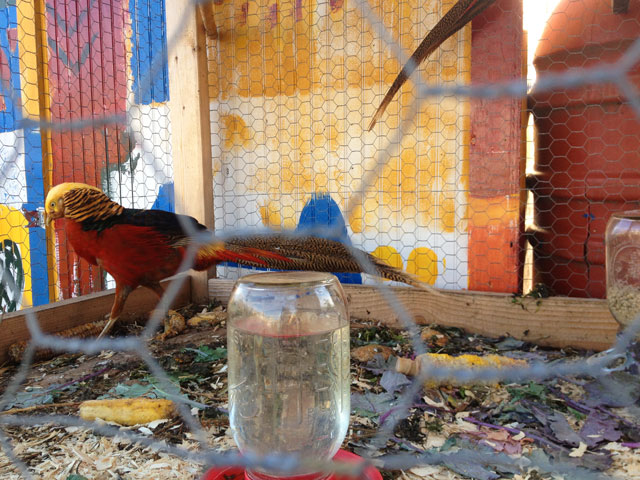 I found these… parrot chickens?!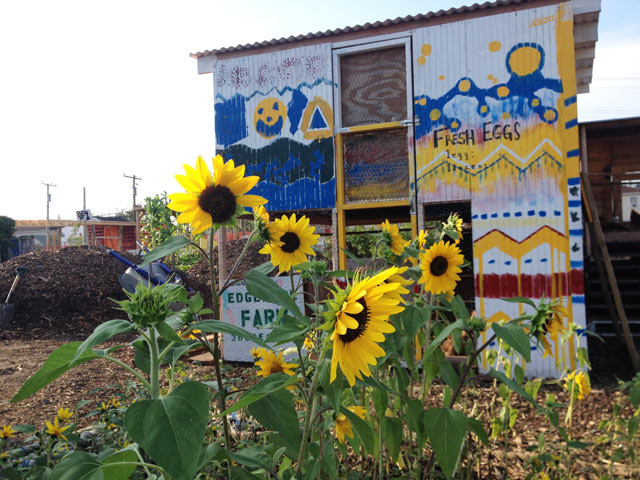 And the egg stand! The Edgemere Farm sells fresh eggs and produce every Saturday from 11-3pm. Cash only.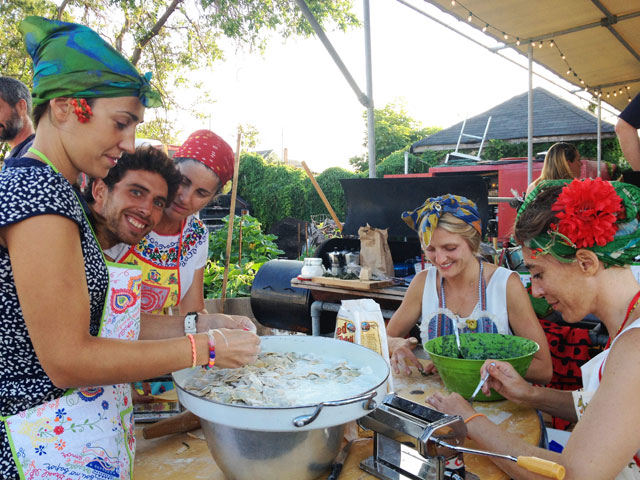 It was almost dinner time and lucky for me it was Italian night! The chefs "ValentunaSalami" e Christina "ArugulaCraker".
The menu: Raaviolini / Tortelliini (Stuffed with Spinach Ricotti and, on Butter, Walnuts and Herbs), Taqiatelle Al Pesto / Pappardelle Al Ragu Tuscan, Panzanella with Tomato Edgemere Farm Strawberries and Red Wine Zuccherro in Espresso with Optional
All the cooking was done on premise, center stage. They cooked all night and did an exceptional job. I couldn't decide whether the spinach ravioli or the bolanos was my favorite. They were both delicious.
We ate and then mingled till dark from table to table, saying hello to friends and meeting new ones. Whatta night!
A rating of 5 tomatoes without a question!
[rating:5]
If your interested in this event, purchase tickets for the Edgemere farm dinner at edgemerefarm.org
Located in Far Rockaway, Queens, Edgemere Farm is a half-acre parcel that is a shared site for market gardeners and farmers looking to grow and sell their produce in New York City. The site is a farm incubator: a place where new farmers and growers can benefit from shared resources and collective marketing expertise.