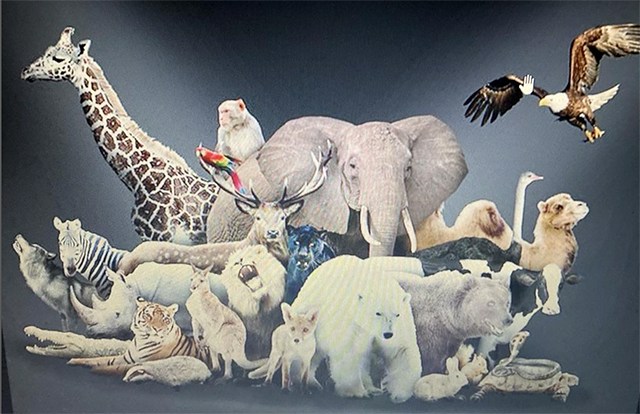 Join animal lovers throughout the peninsula for ANIMAL ROCK 2022. This always anticipated event is an expression and celebration of the love that humans and animals share. Expect information on ways to support animals, pick up a raffle to win prizes from local businesses, begin your pet adoptions process, bring your beloved animal for a special blessing, enjoy vegan food offerings from Mara's Ice Cream and Thai Rock and much animal inspired merriment!
This celebration will be held on Saturday, September 24, 2022 from 10:00 am to 4:00pm at Beach 94 Street and Shore Front Parkway on the Boardwalk.
Here are the specifics on participates as of now:
Rev. Dr. Eleni Marudis, Interfaith Chaplain,

and her beloved fur baby, Taco Bella, will be blessing animals at the event.
Noah's Ark

rescues, vets, fosters, and finds homes for kittens and cats.The group will be bringing some of their adorable animals in need of loving homes.    
PALS

(People & Animals Living Safely)

provides a safe, secure place for domestic violence victims and their pets to heal together.

 
American Littoral Society

promotes the study and conservation of marine life and habitat, protects the coast and empowers others to do the same.
Connor's Canine Cookies

was

inspired by 12-year-old  Connor Quinn Rodriguez's love for his two dogs, Max and Scoob. He bakes his treats with love and an extra chromosome.  
Peta

literature that describes ways to help animals and introduces the concept of "speciesism." Speciesism demonstrates how bigotry begins when categories such as race, age, gender, disability, sexual orientation, or species are used to justify discrimination.
NY Marine Rescue Center

information on their stranded marine life hotline, programs, and volunteer opportunities to support sick or injured seals, sea turtles, dolphins, porpoises, and small-toothed whales. 
Raffle Prizes include:

animal communication & animal/nature inspired coaching sessions, pet nutritional products and accessories, pet portraits, dog training services, jewelry and t-shirts, gift basket, books of animal inspiration. These gifts have  been generously donated by the following organizations: Jill Lauri,

Animal Communication,

ZipZyme Omega,

ANP/Animal Nutritional Products,

Spleash,

MyOneLeash,

Life On My Canvas,

DogLogic Dog Training,

Peta,

Connor's Canine Cookies

and

Animal And Nature Connect

.
A big thanks to Rockaway Graphics for donating printing of literature for the event and to Key Food for donating water for the event.
Jill Lauri is an Animal Communicator and Coach. She communicates telepathically with all species and those who have passed on. She coaches animal lovers and pet professionals on loss and transformation. Inspired by the animal kingdom, she advocates for animals and the passage of animal-friendly laws. Her mission is to be a voice for nonhuman animals and create a world where they are treated with respect, love, and compassion.      
Contact Jill Lauri volunteer or donate to this special event! Follow Jill on twitter and Instagram – @healingwithanimals for more details on ANIMAL ROCK 2022.
————————————————————————————————————————————
I had a very special experience with Jill when my cat Lefty went missing. Her guidance and communication with Lefty eased my worry and reassured me that Lefty would be back. Read about it here.