by Paula D.
on
October 12, 2020 10:34 am
in
Food
Besides a few visits to see my mother on Long Island and an excursion to Pennsylvania to pick up a birdbath, this past weekend was the first time I left Rockaway since the start of the pandemic.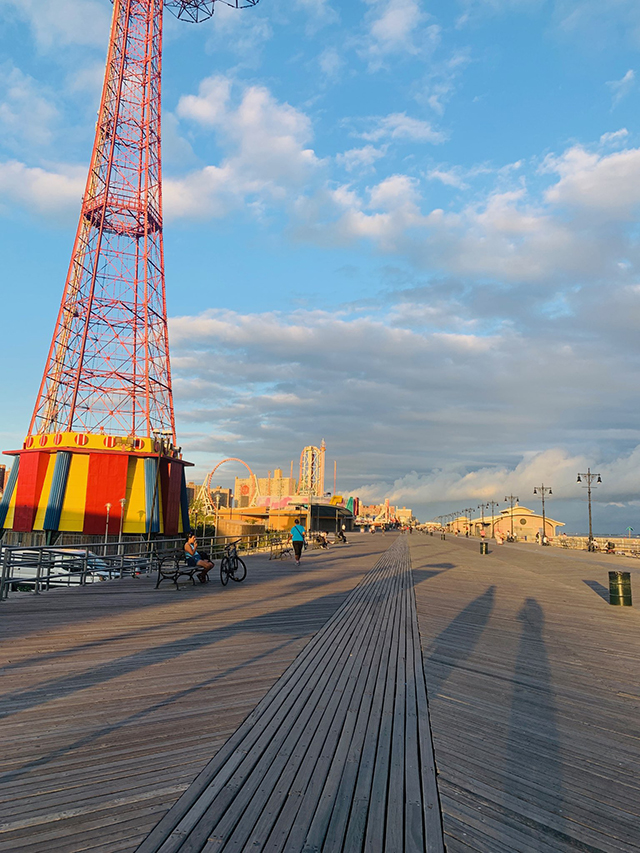 Matt and I went to Coney Island on Friday. I haven't been in many years. Luna Park was closed and we couldn't catch part of a Cyclones game but the vibe was fun and animated nonetheless. Nathan's was open as were a few other restaurants and bars with outdoor dining.
We walked from West 12th Street to Seagate and back. Coney Island now is how I feel Rockaway used to be. Rough around the edges, dark but quirky – like old gritty New York. And I love that.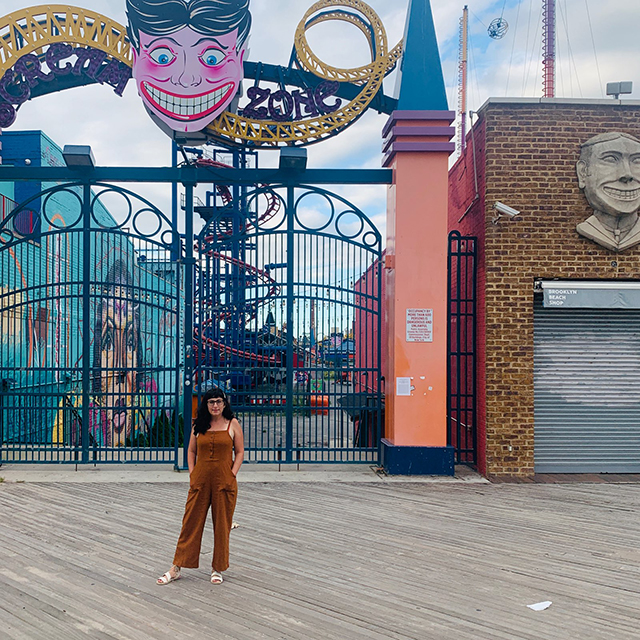 On Steeplechase Pier there were a bunch of people dancing and singing, surrounded by Puerto Rican flags. They were also playing percussion over the records! It sounded good. People were fishing. It seems to be a great place to throw out a line. The pier reaches 333 yards into the Lower Bay – the body of water surrounding the Coney Island Boardwalk (south of the Narrows).
Speaking of the boardwalk, we couldn't help talking about the wooden chevron boards on our long walk. While it has charm and history, it's in need of much repair. I did a trip a few times in my open toe sandals! We also saw a jogger completely eat it and fall face down on the boards. Also, it's not conducive to biking. There were just a few brave cyclists trying to navigate the uneven path. It's a shame because that would be a great stretch of 2.7-miles to ride on. The boardwalk was built in 1923 and has needed ongoing refurbishments. There was severe damage during Hurricane Sandy as you probably recall. It makes me think that our concrete boardwalk was 100 percent the right way to go.
After our walk, we sat at a table outside one bar. I got a vodka cranberry. We watched the colorful passersby. A tall Russian guy, whose name we later learned is DJ George, parked a stroller carrying a large speaker in it right where we were sitting. He started playing vintage disco music, dancing strangely, and announcing his moniker loudly, stopping only briefly to get a beer from the bar. It was hilarious and great entertainment.
The next day I was back in Brooklyn. I had a dog birthday party. Buffy turned 18! My friends Lori and Mike, Buffy's caretakers had the party at Mission Dolores ( 249 4th Ave, Brooklyn,) in Park Slope. Beforehand though, I met my good friend from college, Cece and her husband Mansoor in Prospect Park. I figured I was in her neighborhood, so why not. The park is so lovely. My friends said essentially they used Prospect Park as a refuge throughout quarantine, picnicking and biking.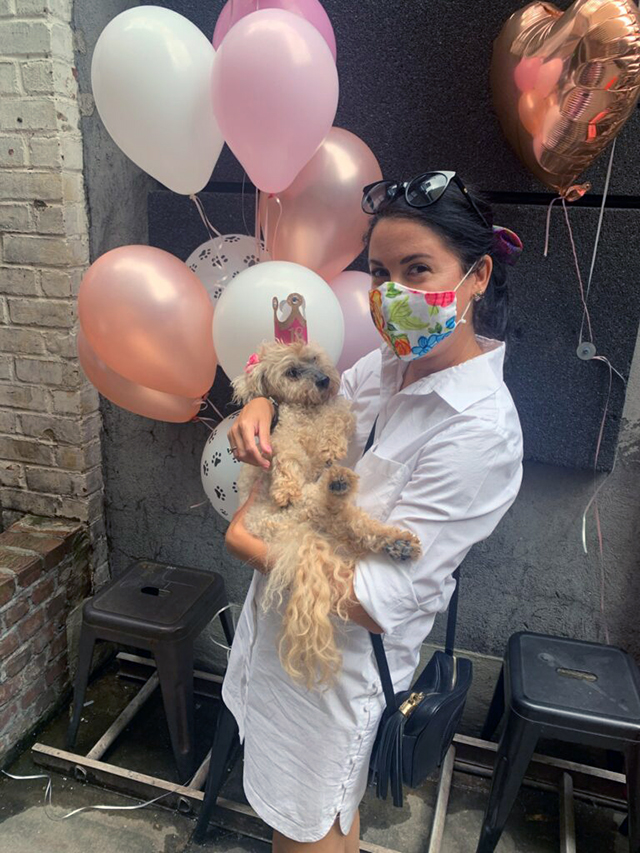 Buffy's Party was in an outdoor courtyard so it felt "COVID safe". We had a bunch of laughs, a bunch of wine, and really, really good pizza from Smiley's (323 7th Ave, Brooklyn).
It was so refreshing to be out and about in Brooklyn after all this time. Using so many outdoor spaces reminded me of the importance of NYC Parks and greenspace in our city.  I'm looking forward to exploring more of the city in the off-season and reporting back to you.