Last week my husband and I celebrated our 10 year wedding anniversary. I can't believe it's been a decade, and on top of that, we've known each other for 18 years. Gosh, we were just kids! It was my sophomore year in college at Pratt when my friend Susie suggested we go to Rockaway to see her friend's band, A Hundred Thousand play at Patrick's on Beach 113th. Matt was on drums. There's a video of this night floating around somewhere, believe it or not!
Fast forward to 2009. I was completely shocked when my boyfriend proposed. Being a no-frills Rockaway Irish guy, Matt suggested we have a casual BBQ at my sister's house for the wedding. VERY long story short, it exploded into a full fledged Italian Long Island wedding complete with limos, white tents, fancy flowers and a catering truck in the driveway. We did slip passed my mother, DJ KOHO (aka Katie Honan) instead of some guinea duo blasting, "fist pumping" techo and a laser light show. The full-hour church ceremony with the dedication to our mothers and the Blessed Virgin goes without saying. It rained, as my mom predicted and warned, but it was an awesome, beautiful and memorable wedding nonetheless. It almost couldn't have gone any other way.
We've been talking about plans for a big European getaway, maybe to Spain to mark the anniversary year but this past week we celebrated with various mini-dates around Rockaway.
On our anniversary, the 12th, my husband cooked dinner for me. I was coming home from The Wave late, Thursday is our close night (gotta get the papes out!). As I approached the house I saw eight huge mums (from Lisena Garden Center). He knows how much I love plants! Inside I discovered another gift, a fig tree!! Dinner was wonderful – linguine ratatouille.  The highlight though, was the antipasto and discovery that Sorrentino's Market has the best olives in town. Matt bought several stuffed varieties to die for!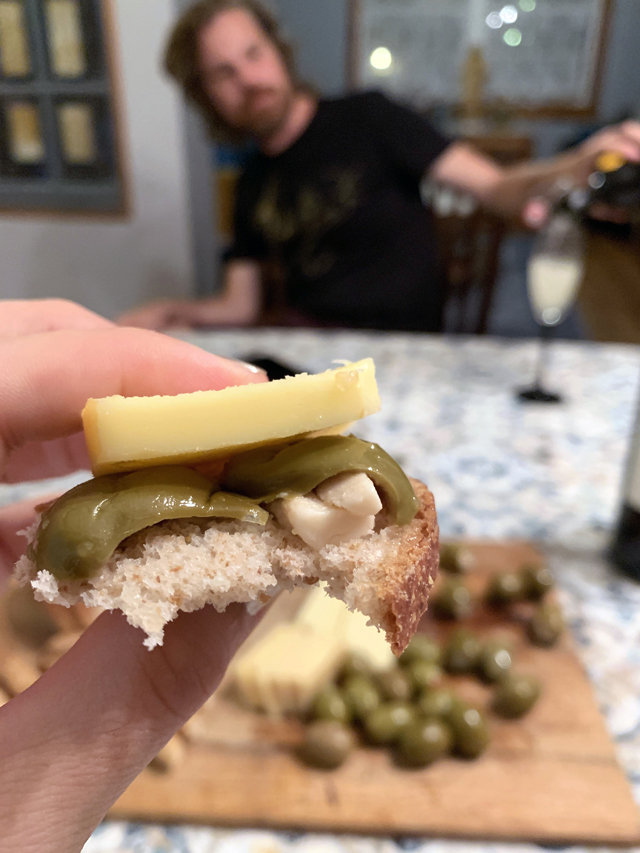 Over the weekend we tried to go kayaking at the park on 87th but it was closed. Then I suggested we visit Jamaica Bay. I've never walked around east pond. Totally unprepared in flip flops, shorts and a tie dye tank top, I was mauled five yards into the trail by a military of mosquitoes. We had to turn back. It was looking like a failed attempt at a date when Matt thought as a last resort to visit the Park on 59th Street and the Bay. Not many know it's there. Like most things in Rockaway, the park is rough around the edges. It's hard to find the entrance and the paths aren't clearly marked. We finally got in and walked around discovering a strange makeshift shack worthy of an instagram photo. We skipped past little crabs on the marshy pathway. There are two fishing piers, which is the highlight. A guy caught several blue crabs and was excited to show us his winnings. The docks are covered in shells from the seagulls dropping clams, their feast for dinner. The views of the bay off the piers are so beautiful, worth wading through all the ruggedness of the park. In a way the park reminded me of our wedding day, not perfect with the mud from the rain but so beautiful in so many ways.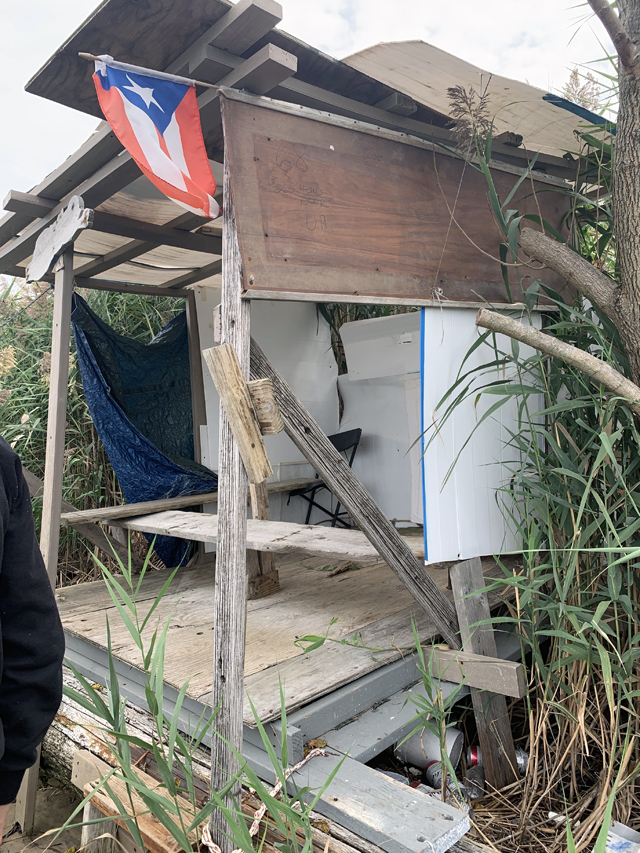 While I'm excited at the thought of traveling abroad this year, I love just hanging around Rockaway, discovering all it's little secrets like a shack on the bay and the best parmesan stuffed olives on the peninsula.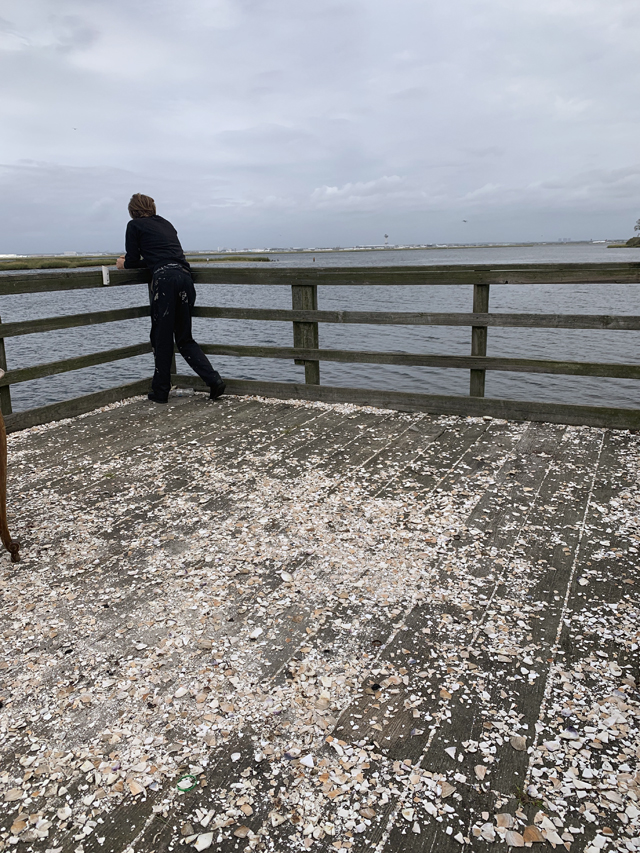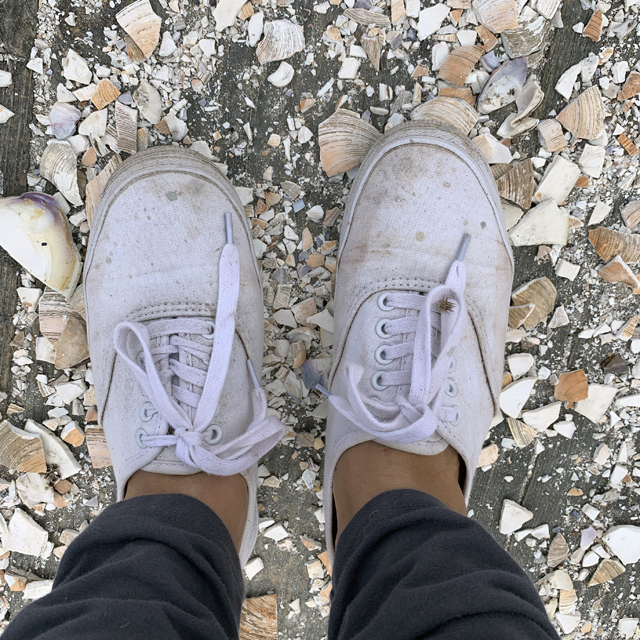 Previously published in The Wave