Last weekend really felt like summer. The ocean water is warm. The weather outside is over 80 degrees and there are hordes of DFD's and locals alike swarming the boardwalk to experience all Rockaway has to offer.
Seeing as how it was so summery, I packed as much summer fun in as possible. My sister Natalie and my nieces and nephew stayed over for the weekend. Both days we hit the beach! My friend Dave took the kids out on his foam board. They had a blast. The kids made surfing look easy. They have no fear! The kiddies have inspired me to get up on a surfboard this summer.
Friday night we headed to the "Thrilla at Camilla". I didn't realize how big of an event this was! The FDNY Bravest Boxing Team vs. The Irish National Police were fighting for the 2019 Transatlantic Championship. This is the 4th year the event has taken place at St. Camillus. It's a fundraiser to benefit injured service members and Gold Star families through the charity, Building Homes for Heroes. What a fun event and for a great cause.
After the boxing match we stopped into Rustwoods to say hello to a few friends. The kids enjoyed the art gallery and I introduced them to my friend and owner of Rustwoods, Mikal Hameed. We had to dash out to make it to Low Tide for some dancing. The kids cut a rug!
After my family left late Saturday afternoon, I went to Riis Park for the ROCK! AWAY! Music Festival, organized by the one and only Max Power. My husband was playing with his band Ye Mighty Wave. It was a wild show – think hippies in outer space dancing with jiggle sticks in moo-moos.  Kendall Hanes joined the band, he's 8 years old and a fantastic drummer. Everyone was rocking out! Max Power works so hard to put this annual festival together for all of us to enjoy. Thank you Max!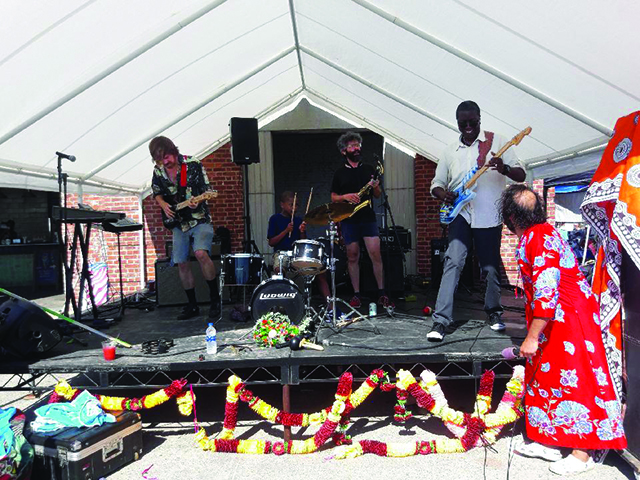 I noticed there are more food options then last year up at Riis Park Beach Bazaar. My favorite is  Cuisine by Claudette and for dessert MUD ice cream. I heard the Meat Up Grill, Rockaway Clam Bar and Fit Food Kitchen are delicious too. I had two Frozes –  a boozie combo of Rosé, Deep Eddy vodka and a secret ingredient they will not divulge. So good! I was feeling pretty, pretty, pretty loose after those cocktails.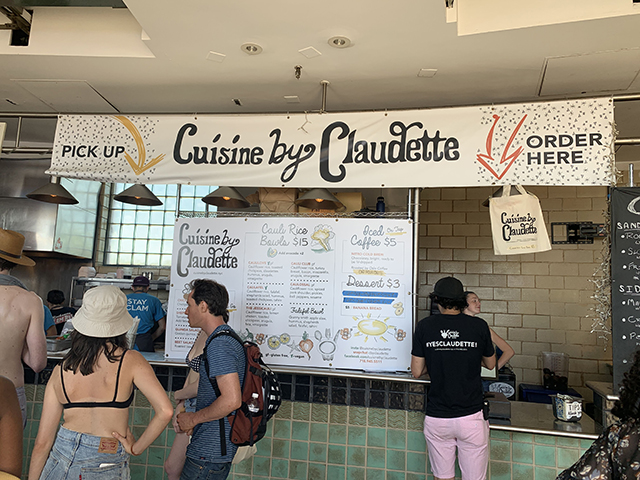 Saturday night I signed up for dinner on the porch at the Rockaway Retreat House. I know Jaime Schultz is an excellent cook so this was much anticipated. Sitting on the porch with a cool breeze after a long day of beach hopping was exactly what I needed. She made an assortment of vegetarian dishes, fresh and light. Thanks Jamie for a wonderful dinner and evening.
Late that night I got news that my friend Jimmy O'Brien (Down by the Jetty columnist) and Mckenzie Dowler got engaged!! The proposal happened down by the jetty, well on the jetty actually!!  I'm so thrilled and happy for those two love birds! Congratulations!
Sunday more beach and more Max Power music at the ROCK! AWAY! Fest, this time at Low Tide. We hung out until sunset…  ohh those summer nights.
I'm planning on participating in more summer activities tomorrow, Hopefully I can keep up with all there is to do in Rockaway this weekend.