Summer is the best time to eat fresh fish! I love it and so does my husband. I've been trying to make fish once a week. Rockaway people – if you can't make it to the Cross Bay Market, Stop and Shop on 70th street actually has a great selection. I recommend buying your fish the day of, wherever you get it.
I found this tasty recipe on the FoodNetwork.com. It's easy to make and only takes about a half hour, start to finish. The sauce is Indian inspired – creamy and full bodied with a kick.
You can find the original directions here. As per usual, I changed things up a bit, I wanted a crispier texture to the tilapia so I opted to pan-fry instead of baking the fish.  Here's what I did…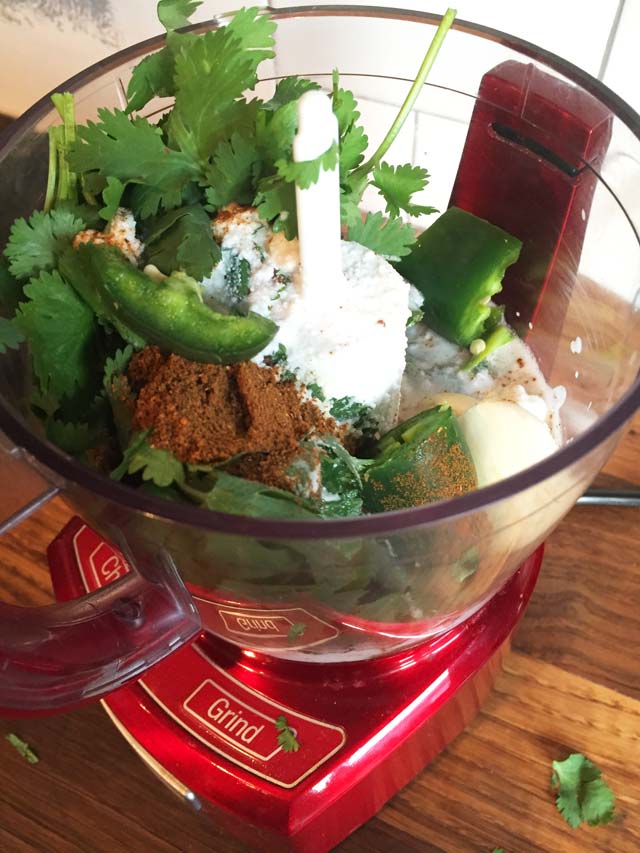 (Serves 4)
Ingredients
Canola oil spray
Four 6-ounce pieces tilapia fillet
1/4 teaspoon kosher salt, plus more for seasoning
1/2 cup light reduced-fat coconut milk
1/2 cup cilantro leaves, plus more for garnish
1 teaspoon peeled chopped fresh ginger
1/2 teaspoon garam masala
2 garlic cloves
1/2 jalapeno pepper, seeded and chopped
3 cups cooked brown rice, for serving
Directions
1. Combine the coconut milk, cilantro, ginger, garam masala, garlic and jalapeno in a blender and pulse until fairly smooth. Transfer into a pot and heat on the stove top.
2. Pan fry the fish on high until the outside is crispy, lower the heat and cook for about 10 min. Plate the fish and pour the mixture over the fish. Garnish with cilantro and serve with rice.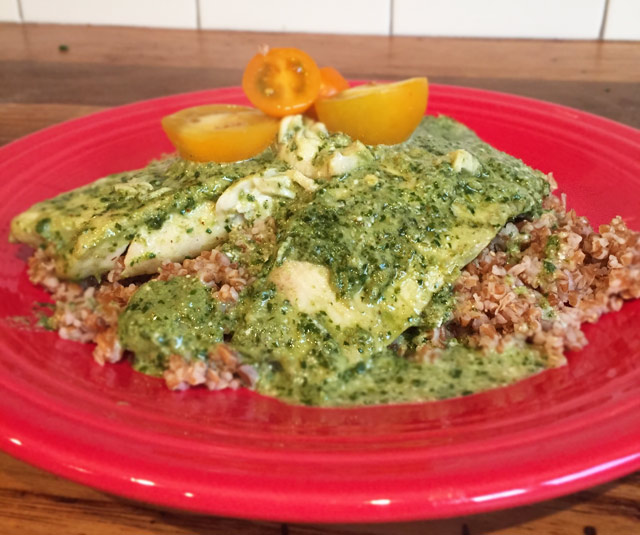 I imagine this would taste great with other fish as well, like a tuna or salmon steak. Enjoy!