Maureen has been hinting around that she wanted a grandiose Mother Mary for Christmas. She deserves it.  Matt, master of craiglist searching, found a beautiful three foot statue in Brooklyn with a classy two foot base. The rendezvous was set, which was somewhat less classy. We were to meet the guy in the Toys "R" Us parking lot on Flatbush Ave at 3pm.
It felt like we were participating in illegal activity, just sitting waiting in the kiddnapper van in a children's store parking lot with a wad of cash in hand. The Mary guy texted, he was going to be late. I started to wonder if the deal would fall through.
Alas, the guy appears, Mary is in his trunk wrapped in an old blanket.  She came in two pieces, the pedestal is separate. She's real heavy but Matt got her in the van. Mission complete.
We get back to Rockaway…
We weren't sure where Maureen wanted The Blessed Mother but then we thought, "Of course, she must face the bay".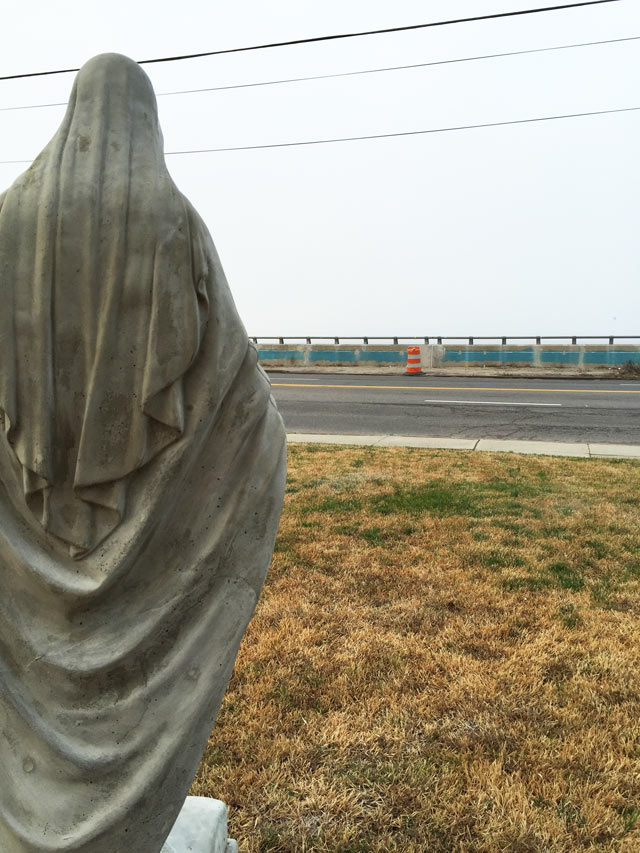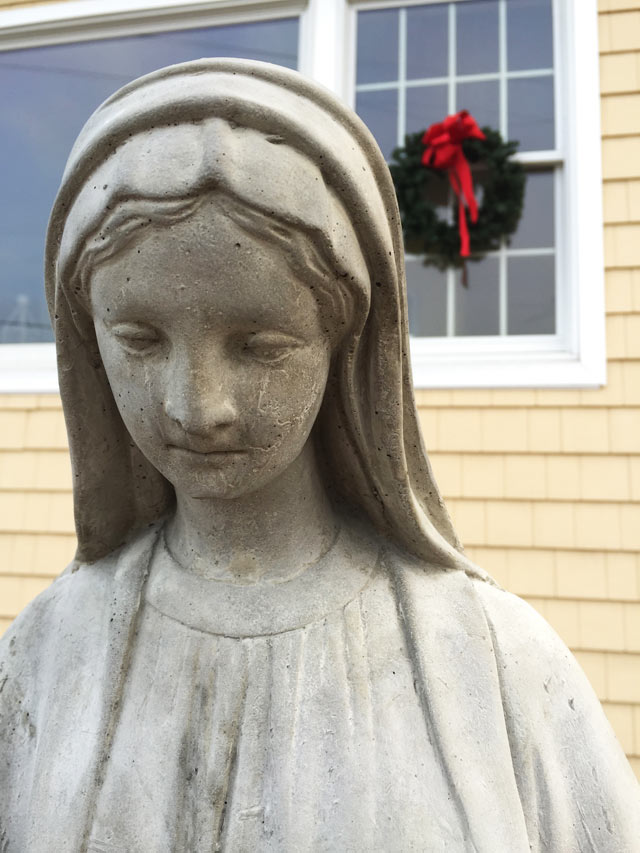 Our Lady of Jamaica Bay, bless this home.
Mother of Grace, we pray for the protection of the people driving on Beach Channel Drive, that they come and go safely.
Our Lady of The Bay, watch over God's creatures under the waters, and those who spread their wings high above the bay.
Hail Mary, Mother of The Bay.