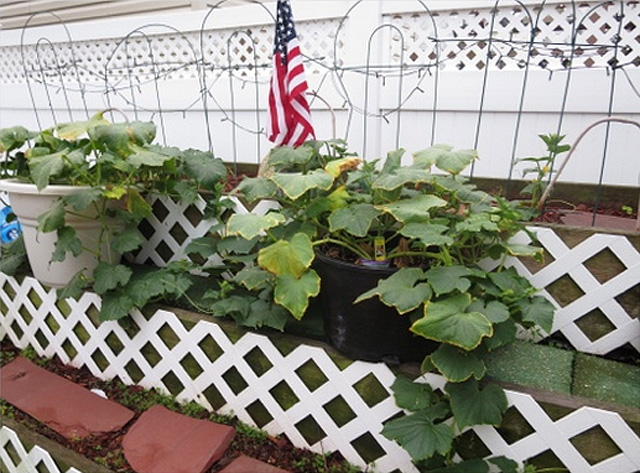 As summer comes to a close, here in Rockaway we are getting ready for the cold weather. Our bountiful garden is still producing the last of the vegetables that we all enjoyed this summer. The wonderful bright green basil has been picked and placed in freezer bags to sweeten every pot of tomato sauce we will enjoy this winter. Some of the basil has been transformed into tasty pesto, (not my favorite). With the daily picking of the tomatoes, I am able to create small batches of delicious simple tomato sauce for pasta or anything else I want to make. The mason jars make a wonderful storage for the tomatoes and the portions are perfect for a large gathering, (use 2) or just a small group. Nothing goes to waste and as you can see, the family is just waiting for guests to arrive or just us sharing a great Italian dinner.  Check our the recipes here if you have some basil or tomatoes that need to be saved for winter.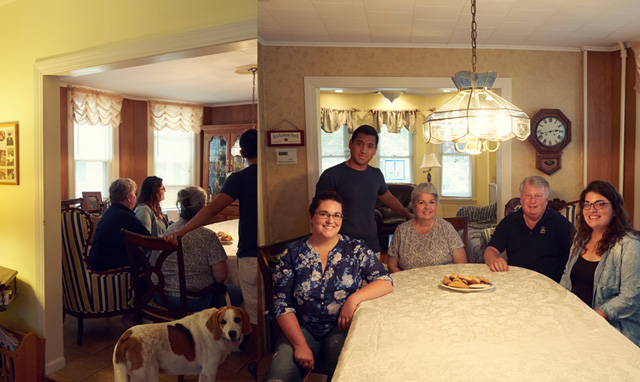 Source: Rockaway Summer
SIMPLE PESTO
2 cups of fresh basil (or baby spinach, or arugula)
1 cup grated parmesan cheese
3 cloves of garlic
1/2 or more olive oil
Put the first 3 ingredients in food processor and blend.  When fully incorporated, slowly add olive oil until nice and smooth.   Put in a jar, seal, freeze and  use when needed.
EASY TOMATO SAUCE
Wash fresh tomatoes –   Cut off stems and chop into chunks (leave skin on)
Put into blender or food processor and chop
You may need to add a bit of canned tomato paste to help blend.
In a medium saucepan put olive oil to cover the bottom
add chopped garlic cloves  (3)
ALTERNATIVE –  add chopped onions too (1 large white)
You can have a sauce with only garlic, only onions or a combination of both
Add salt, a pinch of sugar, pinch of dried oregano
Cook garlic/onions until slightly softened, not burned or  brown
When tomatoes are fully blended, add to the garlic and/or onions and cook.  Add a small can of good tomato paste, (use an Italian variety- Cento, Progresso etc)
Cook until thickened.  Cool and then put in jars or tupperware containers.
MANGIA MANGIA MANGIA – all winter long.