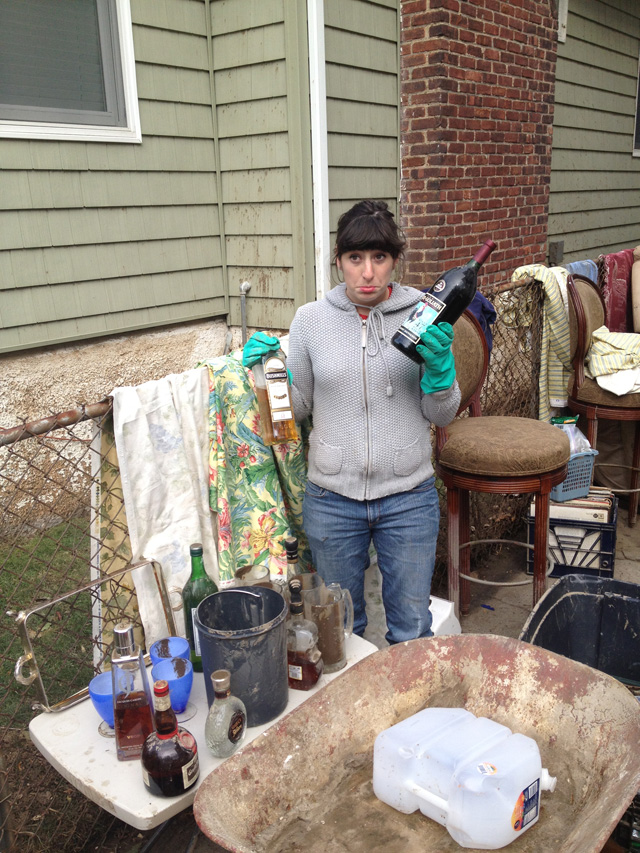 I had a great post about apple pie in the queue for today but it didn't feel right sending it out.
So many of our friends and family live in Breezy Point and Rockaway – it's been a difficult, sad, strange week. Having said that, the folks on the peninsula are positive people – who love their community. I was in Rockaway today helping my husband's parents clean out their basement. I heard joking and laughing on the streets, I saw people working hard, shoveling and moving debris. Others were passing around hot coffee and on 116 a bunch of fire fighters were grilling up burgers for anyone who wanted a bite.
At Maureen and Jerry's house we were joking around, I insisted the liquor cabinet officially move onto the first floor. We lost a lot of bottles!
There's much to say on this matter (about the serious shit) but I just don't have the energy to get into that right now.
Photos by James Walsh.
If you're interested in helping out or donating,  look for updates here:
Rockaway Emergency Plan
Breezy Point Hurricane Sandy Information
And if you're not already, follow Rockaway native @katie_honan on twitter for updates and opinions.