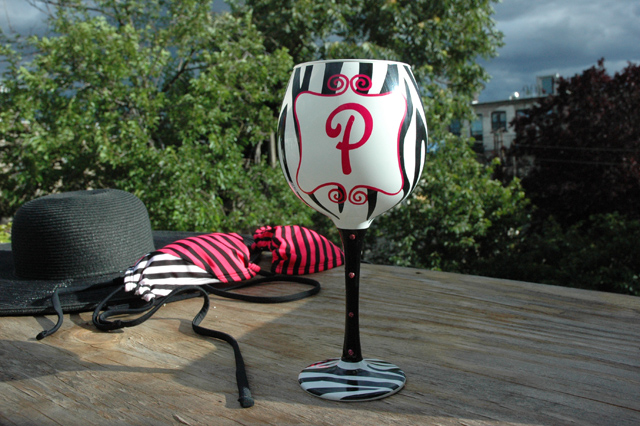 My friend Jackie is an awesome gift giver. A few years back for my birthday, she handed me a tupperware of homemade french onion soup, grated gruyere cheese, and a loaf of french bread. Seriously thoughtful gift for a food lover.
As you may know from my wine basket post, I was asked to be in Jackie's bridal party – her wedding was this past weekend – the weather was 85 and clear, the vineyard was gorgeous and the food was out of this world. We had a blast!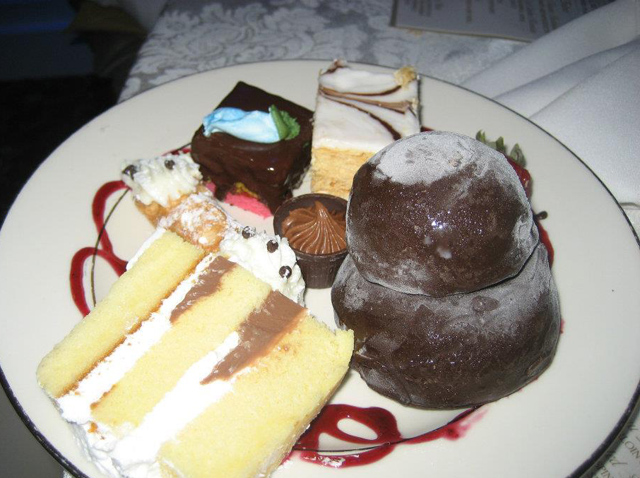 Each guest got their own dessert sampler plate – if you didn't guess, Jackie and Rich are Italian.

As a thank you for  being her bridesmaid, I was given a beautiful basket filled with many items. Relating to food, I received an adorable apron and matching oven mitt, wine (of course), and most impressive, a funky "P" wine glass.
I had broke my original "P" glass a while back – to much wine. Mamma Maria gave it to me for my 30th and I was pretty bummed for awhile that I carelessly broke it. Jackie knew of this and thought to replace my goblet. Coincidentally the glass matches a new bathing suit I just bought! I CAN NOT wait to prance around the roof deck with my new "P" wine glass and matching bathing outfit. Thanks again Jackie!!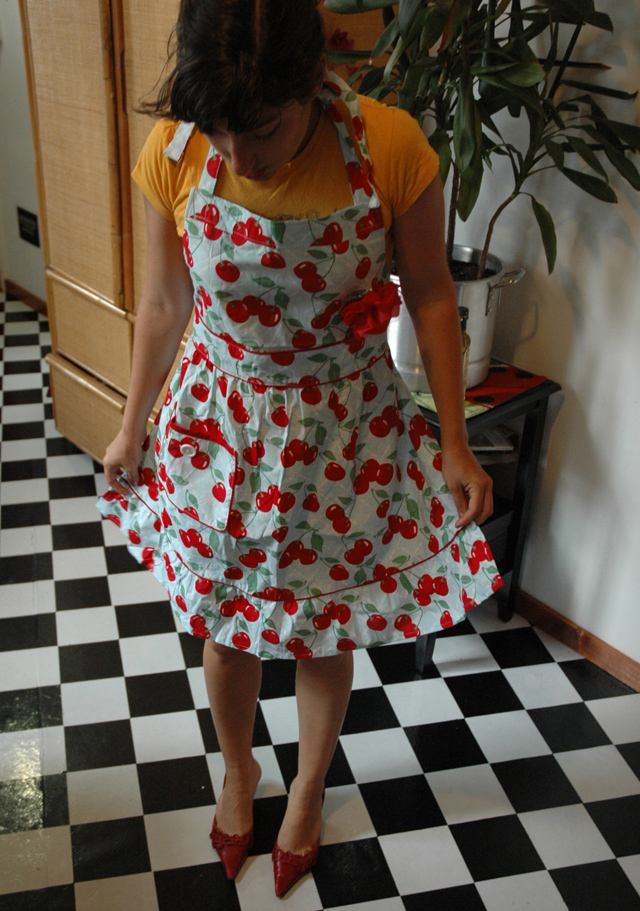 Adorable apron that matches my kitchen!