The first time Jenny Magniccari went to a thrift store was six years ago in Florida with her daughter. She was quite surprised by the quality of clothing for sale and she enjoyed the experience of finding a bargain.
Jenny Magniccari, a mother of three, has been a resident of Rockaway for 35 years. And she's always loved shopping and fashion. Like most of us when the pandemic hit, she was home, with a lot of time on her hands.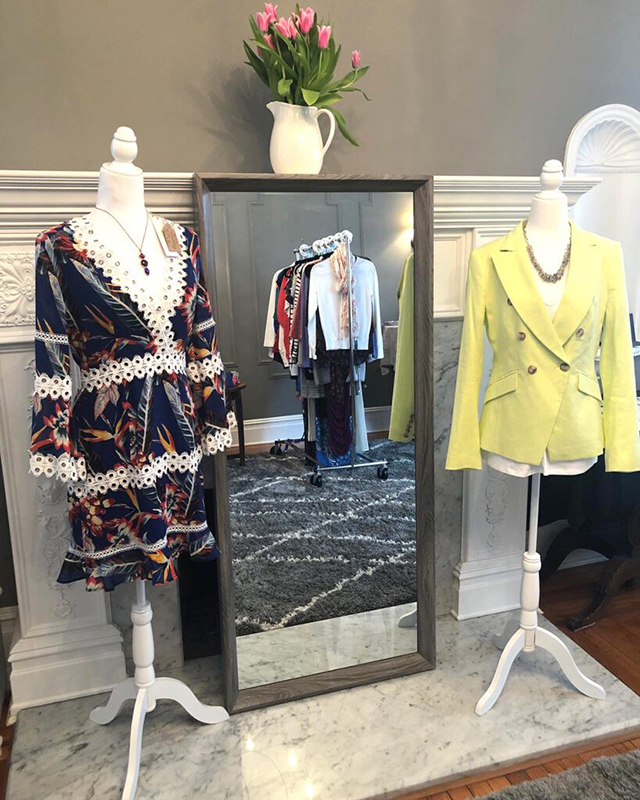 Here arrives The Cellar Door NYC. Magniccari had the idea to open a consignment shop. She transformed her living room into a showroom, offering a safe space for neighbors and friends to shop locally and sustainably. Inventory began with clothes from her own closets. She had designer dresses and suits from past events that were barely worn in excellent condition. As word spread on Instagram (@thecellardoornyc), family, friends and neighbors reached out to Jenny, interested in decluttering their own wardrobes and building a consignment relationship. With this new flow of locally sourced inventory, The Cellar Door NYC was official.
Recently Magniccari launched thecellardoornyc.com, where you can now also shop online. Some of the brands sold include Stuart Weitzman, Eileen Fisher, Theory,  BCBG, Max Azria, Max Mara, Free People, Red Carter, Tory Burch, Elie Tahari, Anthropologie, Banana Republic,  Ralph Lauren, Coach, and Burberry.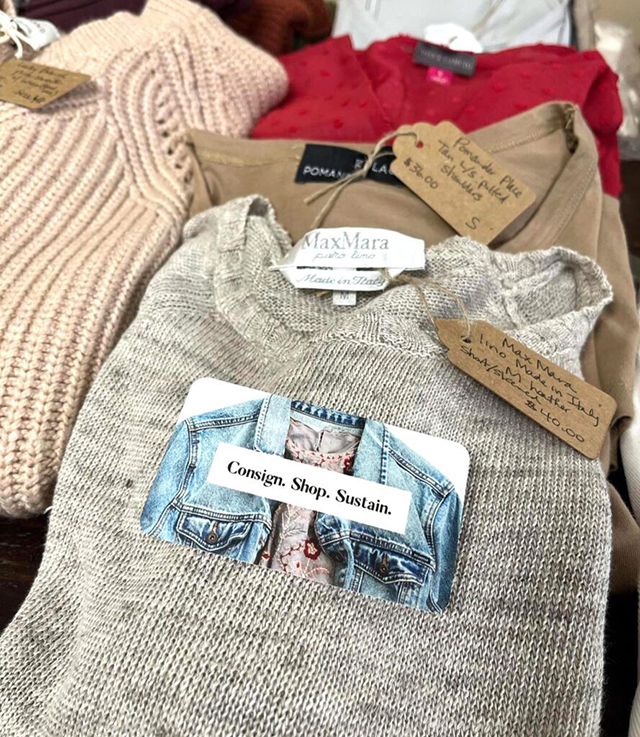 Shrink the fabric footprint, buy gently used name brand clothing locally in Rockaway
'Rent the Runway in Rockaway,' a first for the peninsula, is a very popular service offered by The Cellar Door NYC.  If you'd like a designer handbag or dress for a special occasion, with little planning ahead involved, this is for you!
There's much research on Magniccari's end to accurately describe the material, style and pricing of the clothing, handbags, and jewelry for her clientele. She likes the process but what she enjoys most about her business is the community it's building. You can visit The Cellar Door NYC by appointment, individually, or as a small group. It's a fun, social shopping experience in a beautiful cozy home. Periodically Jenny hosts Sip N' Shop events and other special gatherings.