I made a 4,000 pound mistake. As a member of The Beach 91st St. Community Garden's leadership team, was tasked with purchasing gravel for a special project. I called Glenwood Mason Supply as suggested by one of our members. I told them I needed two square yards of pea gravel.
The delivery came earlier than expected, this was last Saturday. The driver was concerned about dropping the 2 ton load. His machine only worked on solid ground and the garden is soil and grass. But I couldn't leave two tons of stone on the sidewalk!  We needed plywood. Miraculously, we found some and with the help of neighbors, rigged a solid path. Mission complete.
Or so I thought.
As the driver was turning the corner, I took a closer look at the "gravel". What I was looking at wasn't gravel, rather stones, 2 inches long by 1 inch wide. This was for ground cover and needed to be comfortable to walk on.
My stomach dropped, "What just happened??" I was so worried about getting the material inside the garden gates, I overlooked inspecting the stone. I called the driver immediately,  "Turn back around, this is not the right material!!!" He checked the invoice and it was the product that I agreed too. Furthermore, he didn't have the right equipment to get it back on the flatbed. My intention was to order pea gravel. The invoice said pearl gravel. I didn't review the invoice closely. I was furious with myself.
I told the garden members. They were dismayed but understanding.
That night I had a dream. My fellow gardeners were zombies, walking down the street to my house, with pitchforks. Some were throwing the pearl gravel stones at me. It felt like a deranged version of Michael Jackson's Thriller video.
How the heck was I going to return two tons of rocks? And even if I could, it was going to be very expensive. Matt was unmoved. "Call them and give them some sob story about the garden being a non-profit or something." So I called my contact at Glenwood Mason Supply. Tiffany was surprised to learn about the mistake. "We normally don't accept returns" she said, but promised that she'd contact her supervisor.
"Hi Rudy, I'm a member of a non-profit community garden in Rockaway. I made a really really big mistake on my order…"  I went on to explain the situation. He was brief. "Please come down to the facility and we'll see what can be worked out."
The following Friday I walked into Glenwood Mason Supply. There were a handful of burly construction guys looking very busy. Extreme dudevibe. Above the counter in big red letters it says "NO RETURNS or EXCHANGES" I felt pretty intimidated.
Rudy Berrios*, Vice President of Operations walks towards me. He looks like the type of guy you don't want to piss off.
I began my desperate plea. I think he realized how nervous I was even behind my masked face. We walked through the showroom into a huge warehouse and we looked at different types of gravel. I found the correct one. "Wait, let me wet it for you, it looks beautiful!"  Rudy agreed to  exchange the material and at no additional cost. I was so relieved and grateful to him and Glenwood Mason Supply for their understanding. They didn't need to help me out, but they did, and that reflects their integrity, dedication and  commitment to their customers!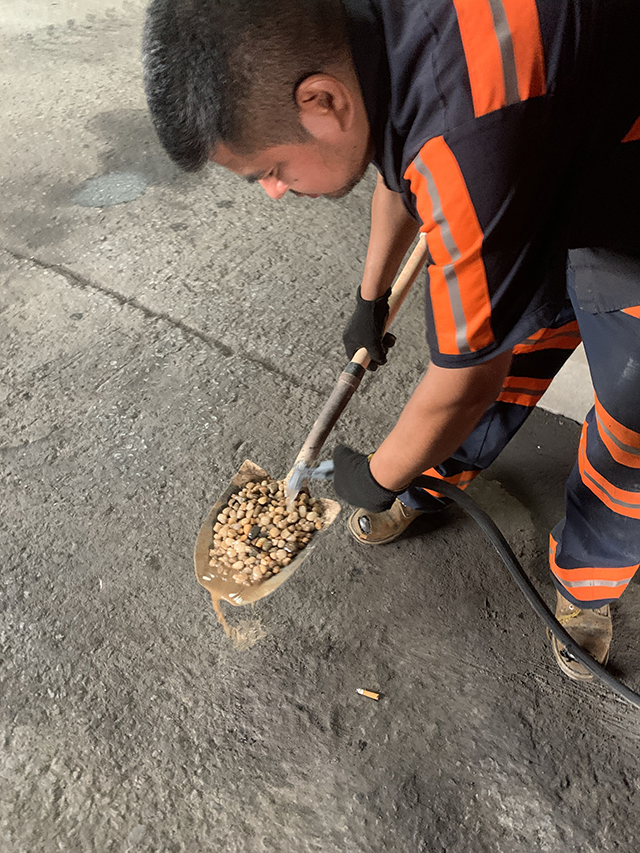 I was so fascinated by the facility, Rudy offered to take me on a tour!  Their retail operation in Brooklyn spans 12 acres between offices and stockyards, supplying a full range of masonry materials. The most exciting part of the tour was the cinder block facility! What a process! As we walked further through the d stock yard Rudy shared with me the long family history of Glenwood Mason Supply. Owner Constance Cincotta learned the business from her father and continued the tradition of his trade, growing the business exponentially. It was inspiring to hear that in an industry you'd think was dominated by males, was actually dominated by women! Glenwood Mason Supply is certified by NYC agencies as a Woman-Owned Business Entity (WBE).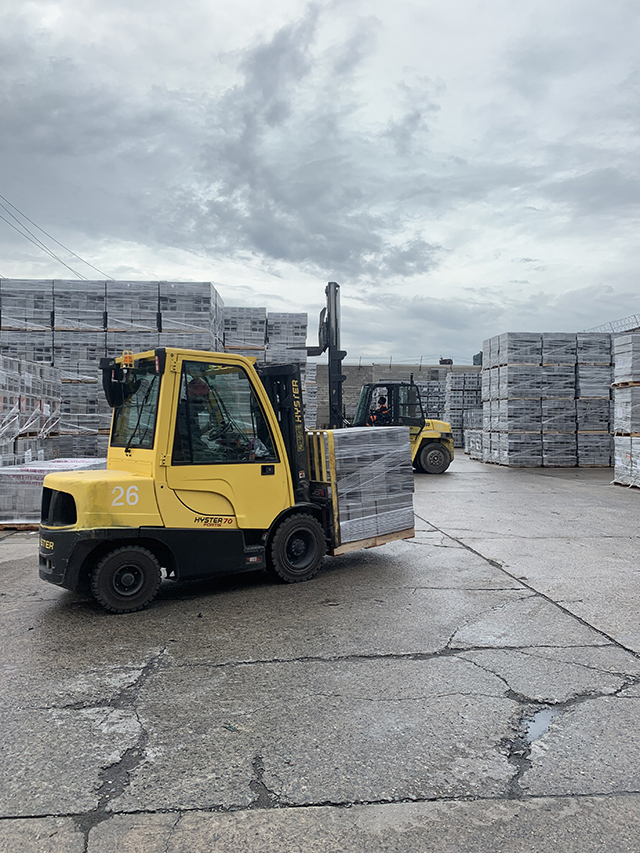 There is so much more to learn about Glenwood Mason Supply, visit their website www.glenwoodmason.com. Call for more information on mason materials – 718-859-6500. Or visit their showroom  located 4100 Glenwood Rd, Brooklyn, NY 11210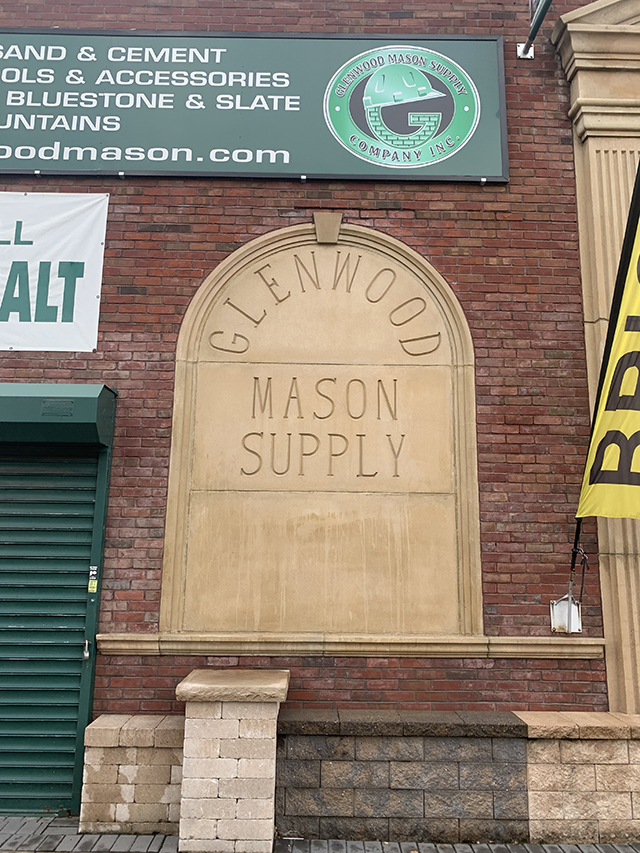 *I later learned  that before joining the team at Glenwood Mason, Rudy Berrios, had a long career in law enforcement, including a position as Special Deputy U.S. Marshal with the Fugitive Task Force. I knew this guy was hardcore!