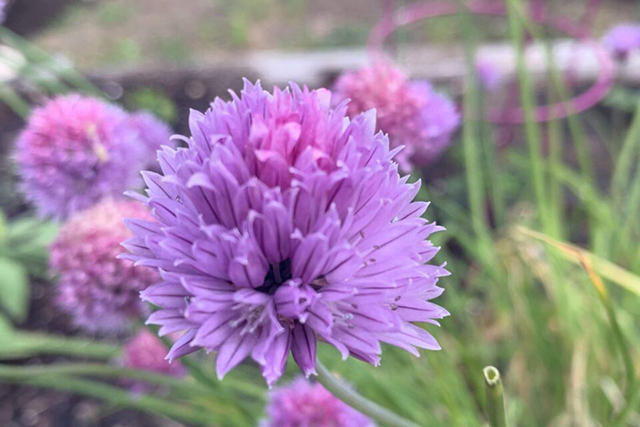 I've been spending some time this week in the Beach 91st Street Community Garden. I only planted my vegetables two weeks ago because it's been unseasonably cold. Despite the late start, things are looking good.
This year, I have two cherry and two beefsteak tomato plants. The cherry tomatoes do very well in the garden for some reason. I have two cubanelle pepper plants, squash, kale, cilantro, sage, basil, and chives. I think I over-planted my plot. I couldn't help myself!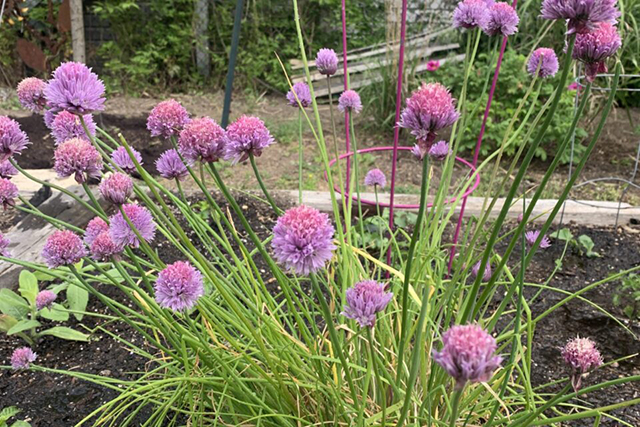 Flowers and the scapes of this easy-to-grown herb are edible. Divide the plants every three to four years in the spring for optimal productivity. It's drought tolerant and thrives in full sun.
Last year I bought the chive plant because it was in full bloom and looked beautiful. Its flowers are round, puffy and purple. I learned only this week from a friend in the community garden that the flowers are edible!
Chives are perennials, relatives to onions, garlic, shallots, leeks, and scallions. The scapes are delicious in salads; to season meat or fish; in an omelet; on homemade french fries, you name it. The flavor is onion-like but less intense.
Another advantage gardeners appreciate when planting chives is its insect repellent quality.  It will deter garden pests from eating your vegetables.
Bees also benefit from this herb. Chives are a great pollinator and if you have a plant in your garden, you'll see bees dancing around it.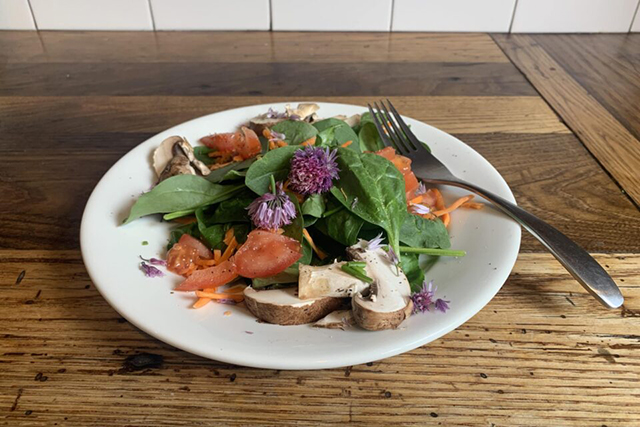 Add some "wow factor" into your meal by using the flowers of the chive plant in a salad
Between its beauty, its culinary properties, its benefits to bees, and the environment, chives are a win-win for your garden.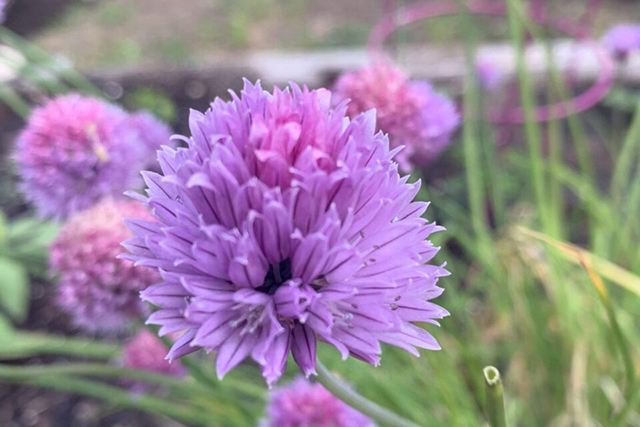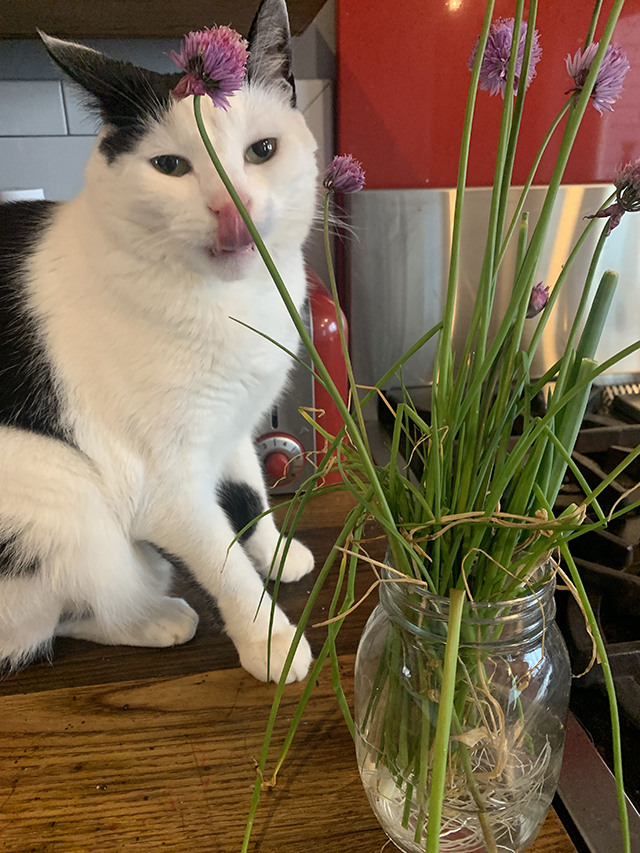 Bring some extra chives in from the garden for their ornamental appeal. Also, your cat may enjoy investigating their pungent aroma.
For more on gardening in Rockaway, follow me on IG: @theglorifiedtomato
Previously  published in rockawave.com