Last Saturday I went to McDonald's to get shamrock shakes for my friend Dave's party. He's never had one! But when I arrived, at first they didn't know what I was talking about and then they said the machine was broken! Can you believe that?? On Rockaway St. Patrick's Day… it's ludicrous! I ranted my frustrations on Facebook and Mark Healey responded, reminding me that Mara's Ice Cream Parlor (the former Uncle Louie G's) has them!
After watching the parade shenanigans and visiting family uptown, I headed back, stopping at Mara's on the way to my next party. I ordered the shakes and Mara herself adorned them with her signature shamrock shake toppings – whip cream, green pearl sprinkles, Lucky Charms, a candy rainbow – and if that wasn't enough – a chocolate gold coin! They were stunning, almost too beautiful to eat. Mara is so nice and super friendly! It's the first time I met her although we follow each other on Instagram.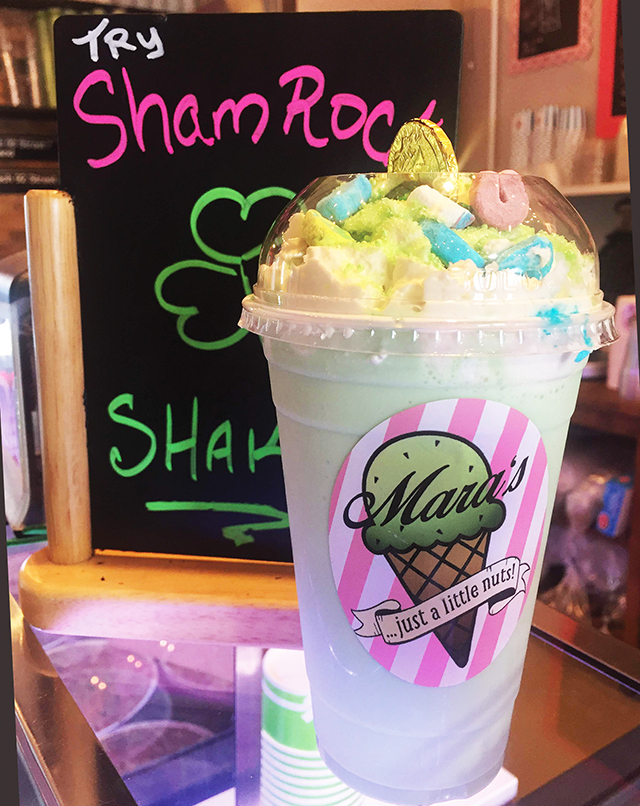 While my shakes were blending Mara told me to expect a few new product surprises this summer. She also mentioned there's wine ice cream in the fridge, buy one get the second free!!* Yes. WINE ICE CREAM. There are several flavors –  Zinfandel, strawberry sparkling, cherry merlot, lemon sparkling, Riesling, port and red raspberry Chardonnay! Obviously I needed some. I decided on the strawberry sparkling and the Chardonnay. This would be the perfect gift for your wine enthusiast friend or to indulge, on a lazy Sunday night.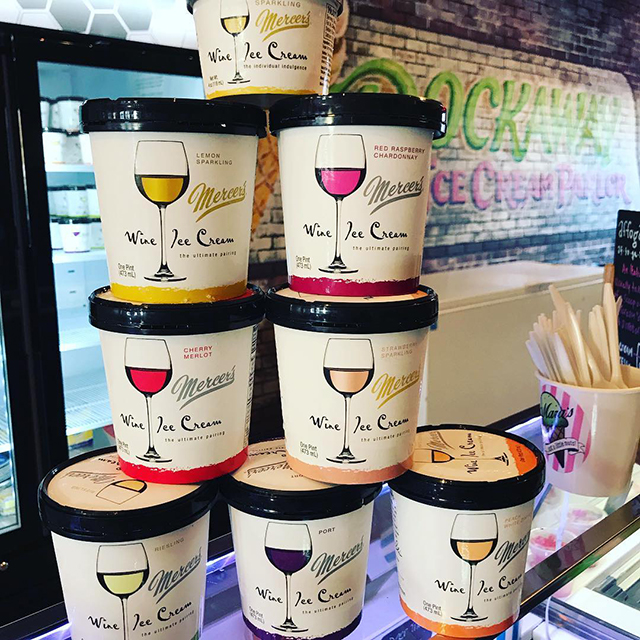 Loaded with wine ice cream and my shamrock shakes, I walked into Dave's party and everyone was "oohing and ahhing" over the festive bevs.  And they tasted as good as they looked. The flavor is vanilla-like with a hint of mint. They're thick and rich and go perfectly with Jameson! We had a blast spiking our Shamrock Shakes and slurping down the green goodness.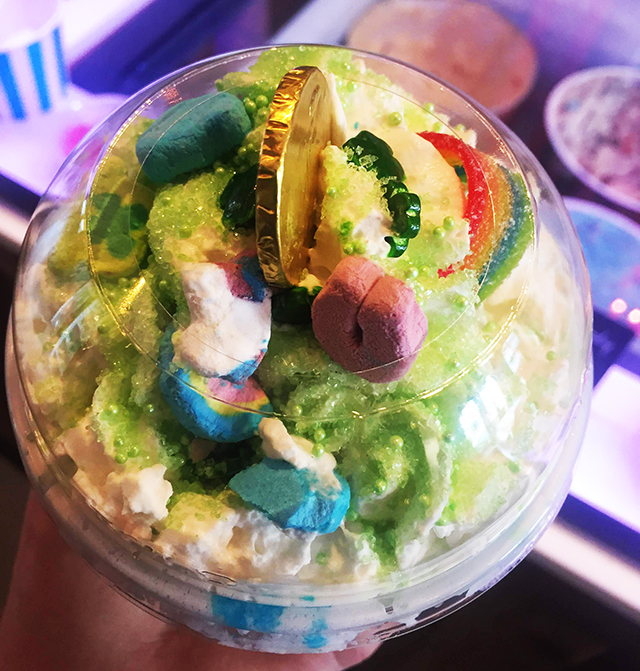 We still have a week until the official holiday. Pop in Mara's and get these adorable Shamrock Shakes for your other celebrations. And if you love it (and you will), the ice cream parlor sells them year round!
Mara's  Ice Cream Parlor is open from 2pm to 9pm and till 10pm on weekends. Check out the new storefront facade and stop in for something sweet – 92-14 Rockaway Beach Blvd. Rockaway Beach, NY 11693. Follow on instagram for mouth-watering pictures and to learn about specials and new products @marasicecreamparlor.
*While supplies last.