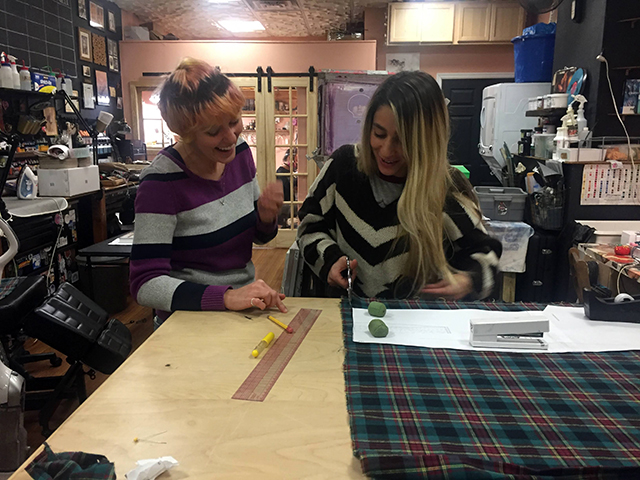 A month ago, my friend Jodi and I went to the Rock-a-Block Blvd. Street festival hosted by the Rockaway Business Alliance. This event is great because it gives you an opportunity to chat with neighbors, meet business owners and stroll into stores you don't normally visit. Since The Studio Phantasmagoria opened last spring, I've been curious to check it out. "What's going on in there? Let's go in!"  I said to Jodi. It felt whimsical, fresh and inspiring as we stepped through the doorway. I saw delicately dyed clothing, thoughtfully displayed handmade jewelry and soft crocheted hats, among other specialty items for purchase. Glancing beyond, I noticed an eclectic workshop. Threads of every color hanging from the wall; fabrics ready to be cut on the counter and the sewing machine was powered up to my right. To the left, there's artwork tacked on the wall; figurines of cats, Buddha, elephants, a bottle of Jack Daniels and a rainbow of inks for tattooing.
Jackii Ramis, co-owner of The Studio Phantasmagoria greeted Jodi and I with a spunky smile. Jackii, from neighboring Long Beach, is a fashion designer with a focus on sustainable design and custom work. Indigo Apparel is her eco-friendly activewear brand which explores organic and recycled fabrics, low impact dying, and screen printing. Ramis's business partner, Taryn Elise runs Tattoos by Taryn Ellis. She is heavily influenced by ornamental and neo-traditional tattooing, as well as patterning and custom lettering. Both artists craft their works out of The Studio Phantasmagoria.
Along with creating and selling their works and items made by other artists in the store front, the women host events and classes. Jackii mentioned she was teaching a beginners sewing class in November. I had taken a sewing class years ago which I enjoyed very much, but since then, my machine has been collecting dust. Signing up for Jackii's class was the perfect incentive to get back at it. Both Jodi and I committed to the class! I'll be reporting on my progress and experience working with Jackii at the The Studio Phantasmagoria in the upcoming weeks.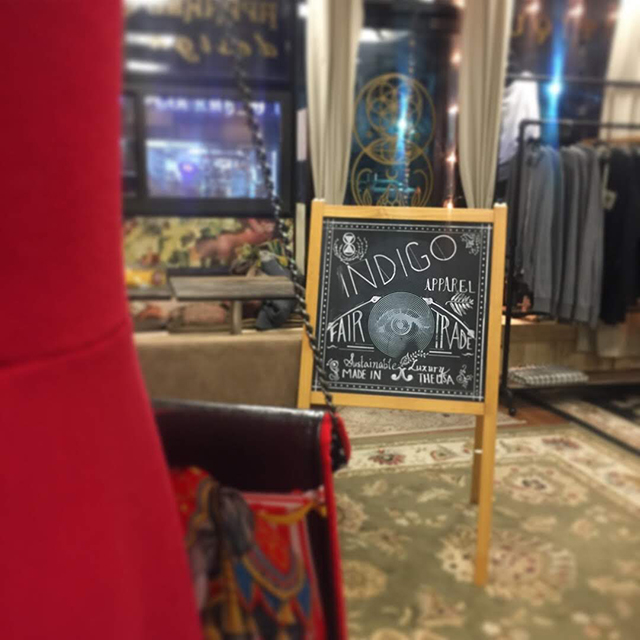 In recent years, Rockaway has earned a reputation as a place were women entrepreneurs prosper, engage the community and add value to the economic development of the peninsula. Co-owners Jackii Ramis and Taryn Elise of The Studio Phantasmagoria are proving to live up to this standard.
Get inspired by following @studio.phantasmagoria on instagram. To Learn about the creative classes offered at the Studio like figure drawing or the next sewing class, visit their Facebook page: facebook.com/studio.phantasmagoria/.  The Studio Phantasmagoria is located at 92-10 Rockaway Beach Blvd. You'll be sure to find great holiday gifts inside, so pop in and support this unique local business!