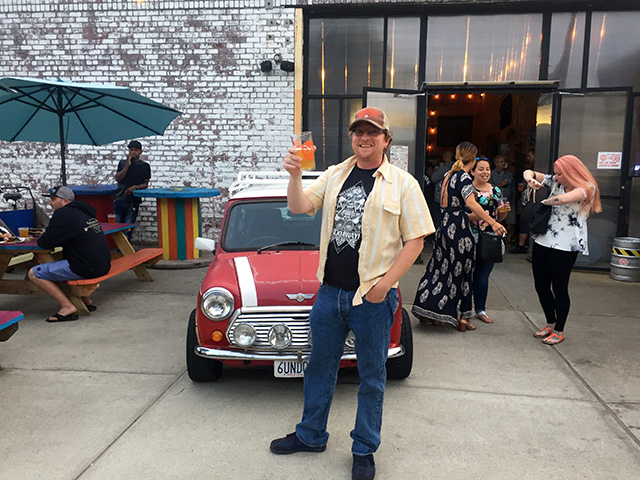 Max Power at The Rockaway Beach Brewery
Previously published in The Wave.
The man. "Don't move upstate. Move to Rockaway. It's like the Costa Rica of Queens. You can help us at the bar this summer." Rashida Jackson urged Matt Preis, more famously known as Max Power*, music promoter extraordinaire, pet guru and overall rad dude. Max has known Rashida Jackson and Patrick Flibotte (owners of Sayra's Wine Bar) for over a decade. They met when Rashida worked at Maggie Brown, a now-defunct restaurant in Clinton Hill. Max was there often, using the bar as an ad hoc office for his dog-walking business.
Max took the advice, and moved to the peninsula in 2013. He soon learned that life on the peninsula was somewhat different than its Costa Rica equivalent. I asked Max why he decided to stay, "I broke my ankle in late 2013 and that grounded me here. By the time it healed, it was summer again, so I stayed."
The music. Max has always been involved with the underground music scene, beginning in his native Chicago. Upon arriving in "Costa Rica", he quickly realized there was an opportunity to share new music with the community. He hit the ground running in 2014 on a newly-healed ankle. His first ROCK! AWAY! series was at the Rockaway Beach Surf Club. That led to other opportunities. He started booking music shows under Max Power Enterprises at Playland Motel and Riis Park. Rich Hill started a DJ series the prior year at Riis. They joined forces, with Max booking live bands and Rich running the sound and logistics. The music at Riis Park wouldn't have come to fruition without Rich Hill's fortitude and hard work, Max insists. Through these events, the duo proved that Brooklynites and other mainland-dwellers were willing to make the trip to Rockaway to hear local music. In additional to supporting the local scene, Max books touring bands to play in Rockaway, sharing new music with the locals. Anyone who has been to a Max Power show can testify to how much it has added to Rockaway's music culture.
"So Max, what can we Rockawegians do to help the scene?" I asked. "Show up to shows! Also share The Max Power Enterprises events and other local music events on social media." Most importantly Max mentions "If music isn't your thing, don't complain." Max is speaking to sound complaints that have hampered local bars in recent years.  I'm in agreement. The shows Max Power and others in the community put together bring revenue to our neighborhood establishments. The summer season is short, small business owners and their employees (mostly locals) rely on this income to make it through the winter months. The music events benefit our community like a ripple effect!
Max Power's next big show is at Riis Park Beach Bazaar –  ROCK! AWAY! Music Fest July 14th, 15th, & 16th. Local and touring band will be performing for three full days. Visit, facebook.com/ROCKAWAYROCK/events/ for more details. Please come by and show your support.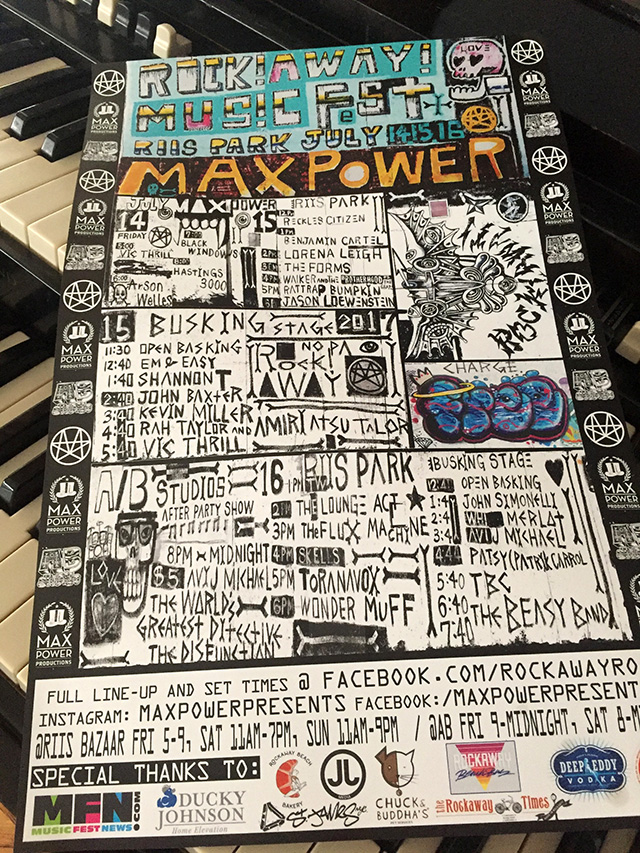 Some of the times above on the poster have been changed. Visit facebook.com/Rockawayrock for updated times and information.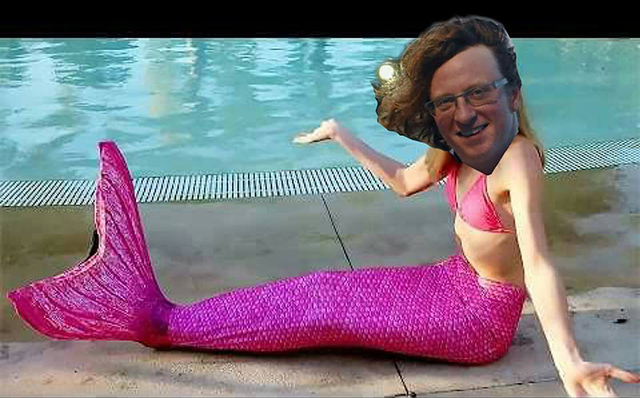 Photo via: facebook.com/mememaxpower
The Meme. But there's more to Max than rock and roll and Rockaway. He's got his very own meme that has been slowly breaking the internet: facebook.com/mememaxpower/
It started with a historically bizarre photo that Blake Jackson took of Max with his gorgeous sandy locks blowing in the wind. "I told Blake if he ever made the photo public, I would fire him but he put it up anyway." Max explains. Matt Patterson took that photo and did a mash-up with Chuckie the murderous doll, with whom Max, at times, shares an uncanny resemblance. Then Mike took it and ran with it. "He started memeing me! It exploded from there and others have created memes of me. People just do these things and everyone seems to enjoy it."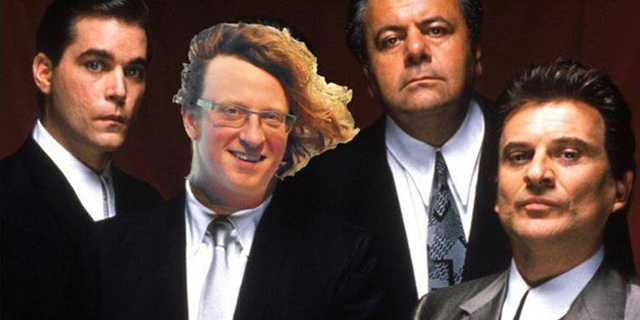 Photo via: facebook.com/mememaxpower
*Max Power is Homer Simpson's alias, adopted in an attempt to project strength, along with his oldest and dearest friend, Trent Steel.