Previously published in The Wave
My Grandpa Ralph loved to gamble. One vivid memory I have of us, is when we'd go to OTB.  He used to take me to the one in Bellerose, back when they had brick and mortar locations in the city.  I was around 15 years old, and I would place bets for him. He couldn't see the racetrack program very well  because his diabetes affected his vision. This was also a good way for me to learn. Grandpa Ralph was teaching me how to bet on the ponies. Most Sicilians love to gamble, and I had to learn at some point, right?  One day, as you would imagine, we got kicked out of OTB and threatened because I was a minor and what we were doing was illegal (oops)!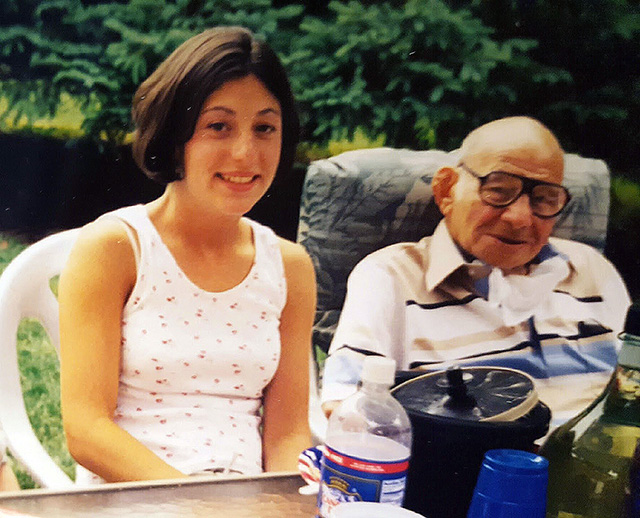 Why am I bringing this up? When I attended the Ladies of Business Rockaway Beach fundraiser a few weeks ago, this memory of my Grandfather popped in my head. At the event, as you may have heard, there was an auction where you had an opportunity to bid on experiences: tasting and selecting wine with Rashida Jackson of Sayra's for the spring menu, learning jewelry-making with Melissa Draugsvold of Draugsvold Jewelry or cooking with Leyla Yrala and Ximena Yrala Elias of Chicks to Go.  I realize that betting on horses is different than bidding at a fundraiser, but I was reminded of that same feeling I used to have at OTB – the rush of wanting to win! And I wanted to win the Chicks to Go cooking experience. Badly.
I was having a trifecta moment; It's a hard bet to win, but the payout is high. Many people were bidding for the cooking class with Chicks to Go, so the odds were not in my favor. I stayed in the race though, and in the end, I won! Grandpa would've been proud.
I'm so excited to learn how to cook a traditional Peruvian meal with the ladies of Chicks to Go. Cooking is a passion of mine, and learning new techniques from different cultures is how I'll grow as a chef. You can bet I will be writing about this cooking experience in the next few weeks… stay tuned!