The front garden is happening! I've been waiting  2 1/2 years for this –  I love gardening (as you know).
First things first – the retaining wall needed fixin. At one point a section of the front garden was cemented over to accommodate better parking. Also the wall was essentially falling apart everywhere (as show below).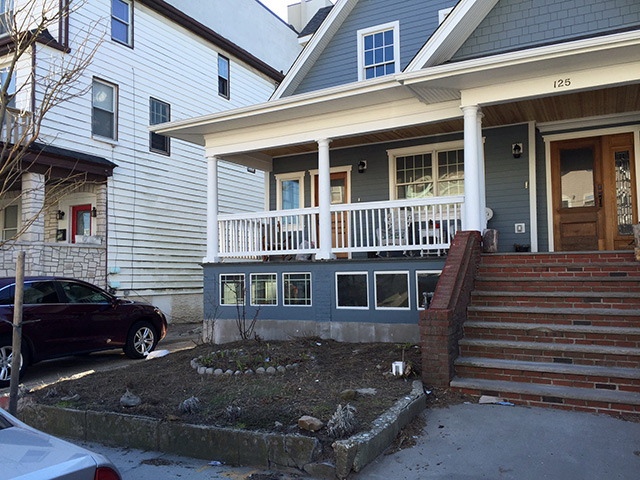 I thought of using brick to rebuild the retaining wall (it would match the steps)  but then I remembered the picture from 1938. I decided to stay with the cement because it would keep the house closer to its original form. My guess is the concrete we had (above) is original to the house.
It took the workers four days and we needed to get a dumpster. It was a bigger job than expected. The old wall was knocked out and a footing was poured.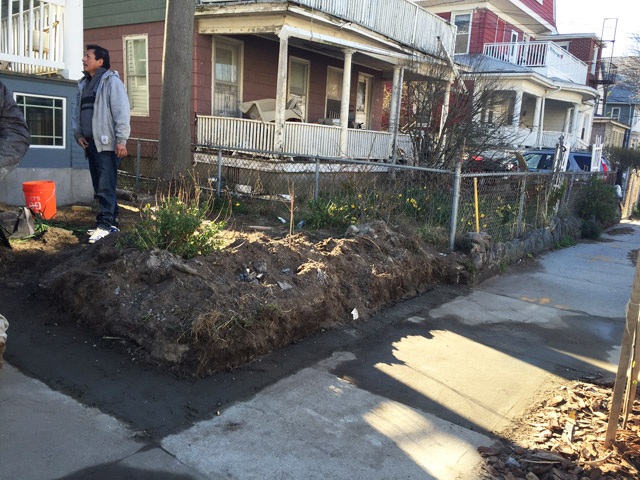 Concrete blocks are the main form for the wall.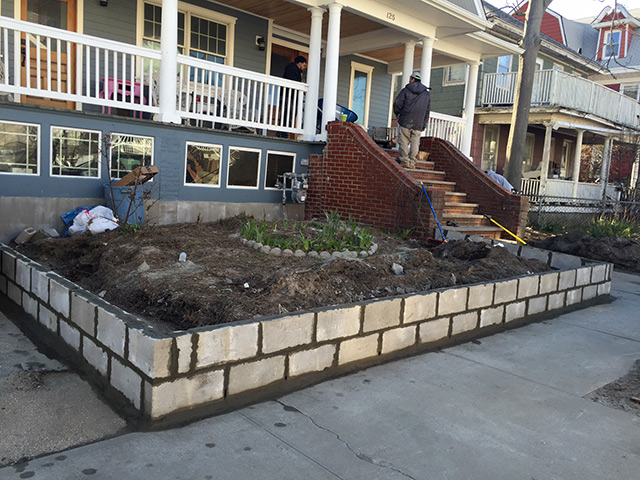 The blocks were then covered with a layer of concrete.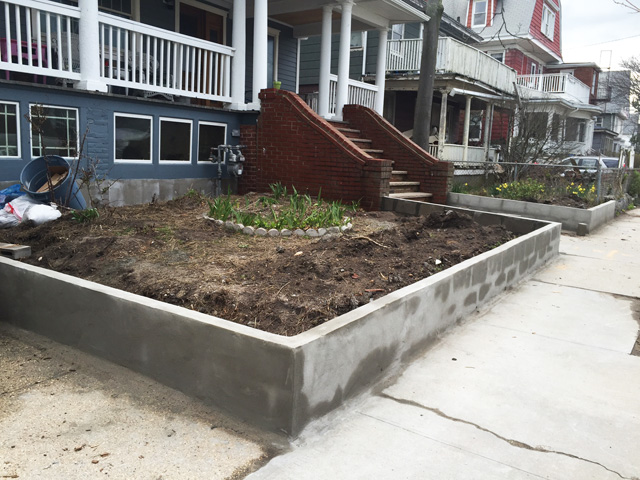 I'm really happy with how it turned out – its plain and simplistic. The garden will be the "wow" factor.
I decided to raise the wall 7 inches so I would have room for compost. We had 17 cubic yards of 50/50 soil compost delivered. Of course the guy couldn't dump it within the retaining wall because of the dumpster out front and the angle in which he had to maneuver the truck – it was a huge huge ordeal!. I was feeling sick so I couldn't shovel myself.  Luckily my neighbor offered to shovel for a good price. It took him two full days!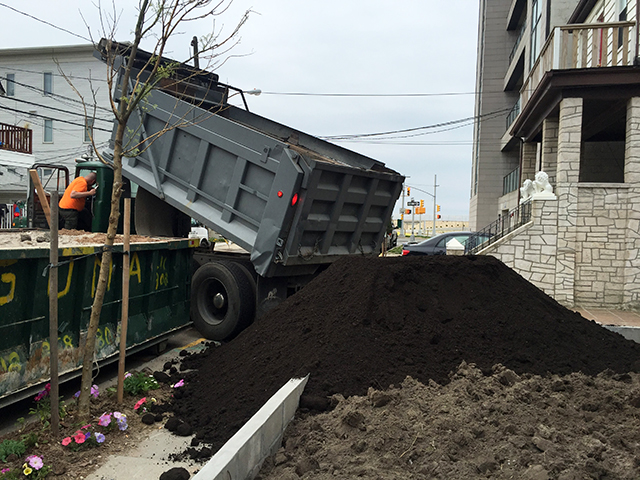 Cousin Lesley is a landscape architect and I've been working closely with her on the garden design. How lucky am I, right?! Next "Project Front Garden" post will reveal the design! I'm so excited but also feel really pressured. The clock is ticking – I need to get the plants in before the weather warms up.