For this episode of newlyFED, we have a different view on food, literally, it's filmed from the top of my refrigerator. This recipe is a good quick side for these dog days of summer! I made it for our Mother's Day BBQ and the crowd loved it!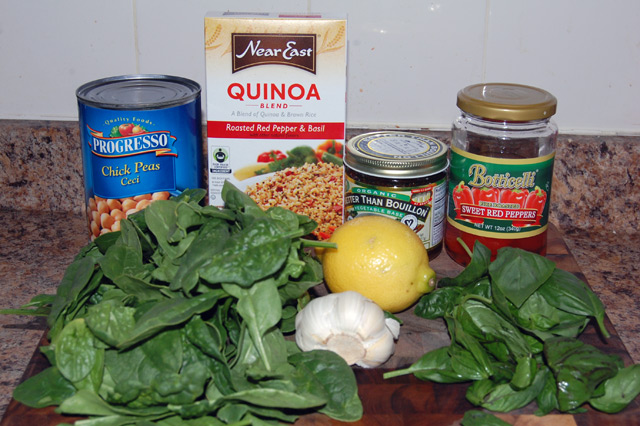 Ingredients
2 tbsps olive oil
6 cloves of garlic diced
1/3 cup of basil chopped
5 oz Spinach
12 oz Roasted Red Peppers
4.9oz Box of Quick cook Quinoa ( I use Near East and got the Roasted Red Pepper and Basil Flavor)
1.5 cups of veggie stock ( or whatever the water content is of the boxed quinoa)
16 oz chick peas drained
the zest and juice of 1 lemon
grated parmesan, salt and pepper to taste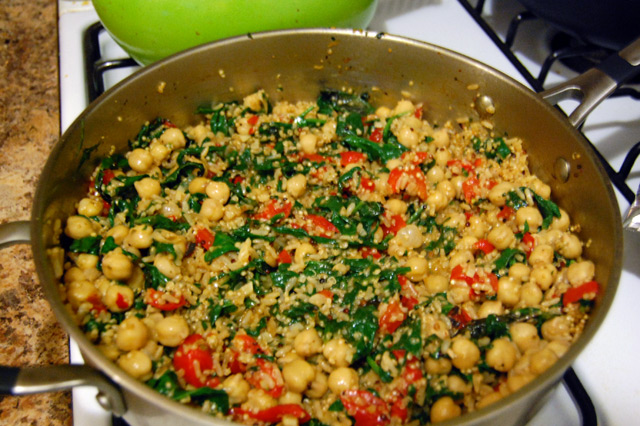 Heat 2 tbsps of olive over medium heat, once hot, add in the garlic and basil for a minute. Add in spinach until whilted. Add in red peppers and warm through, about 2 minutes.  Salt and pepper to taste. Set aside and make the quinoa as directed. Replace the water in the package with vegetable stock. Once the quinoa is cooked, add in the chick peas and the reserved veggies. Stir to combine on low heat. Add in lemon zest and the juice of the lemon. Salt, pepper and add parmesan to taste.
Take a look at the episode here: