Like many neighborhoods in Queens, Rockaway has its share of relic signage. I've documented before in Ridgewood; I continue now in Rockaway. These beauties are on Rockaway Beach Blvd. around 90th.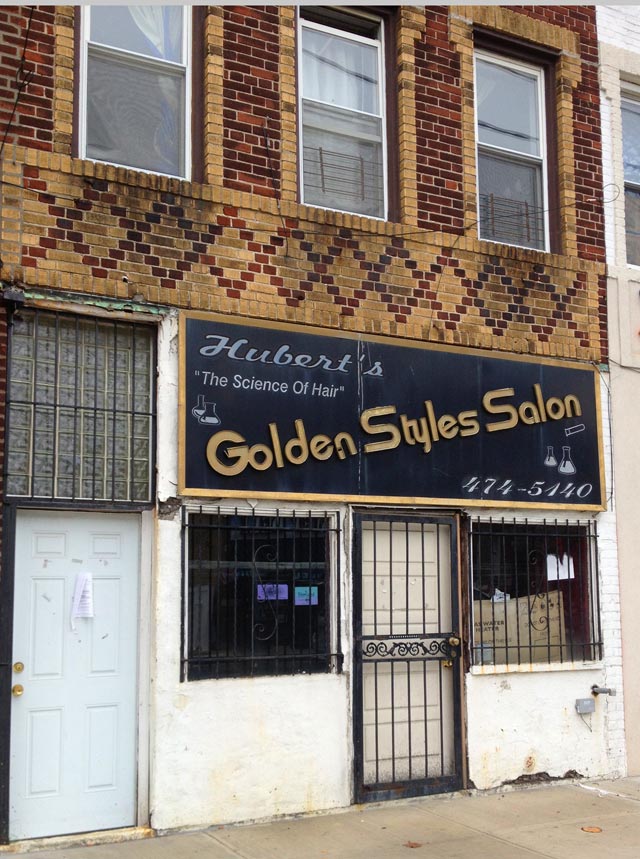 Hubert's Golden Styles Salon. I always think while passing by, if you add another "o" to "Salon" somehow, this would be the coolest bar name ever.
I know this building was sold not too long ago. I pray that this sign doesn't disappear. I'm keeping an eye on it. I would buy this sign, I mean… "The science of hair" coupled with the beaker illustrations and retro font…  This is irreplaceable.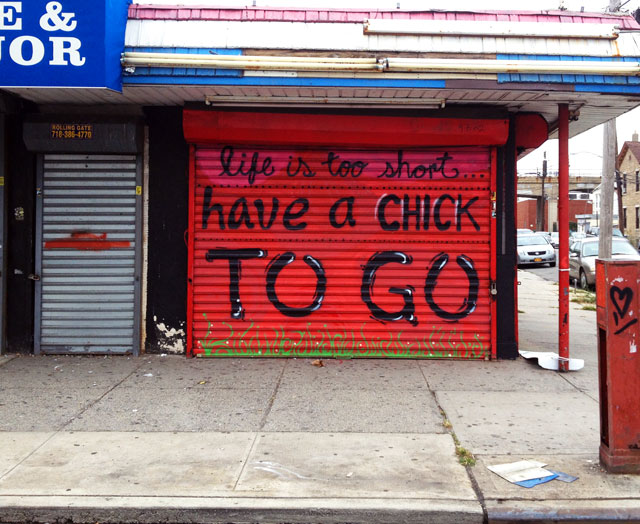 I don't really get this but it's bold and it makes me want fried chicken.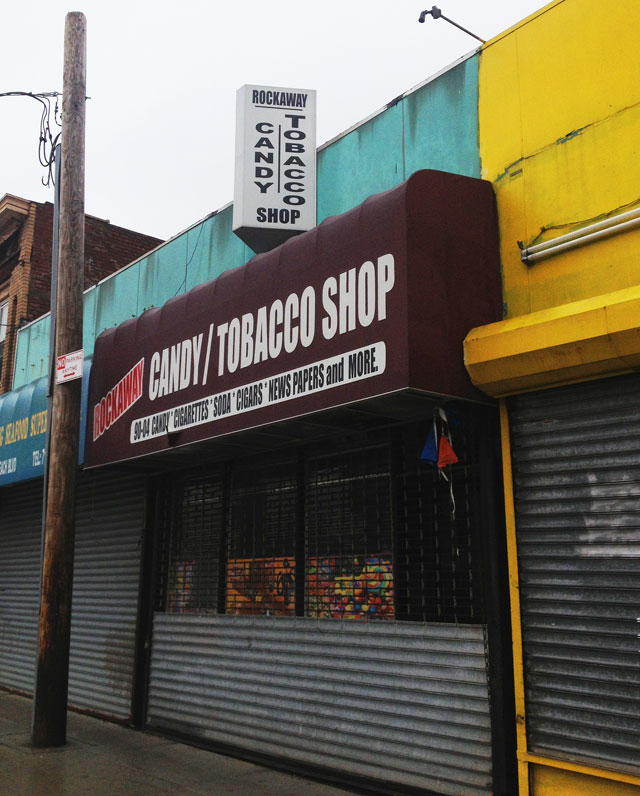 Candy cigarettes.. one stop shop!!!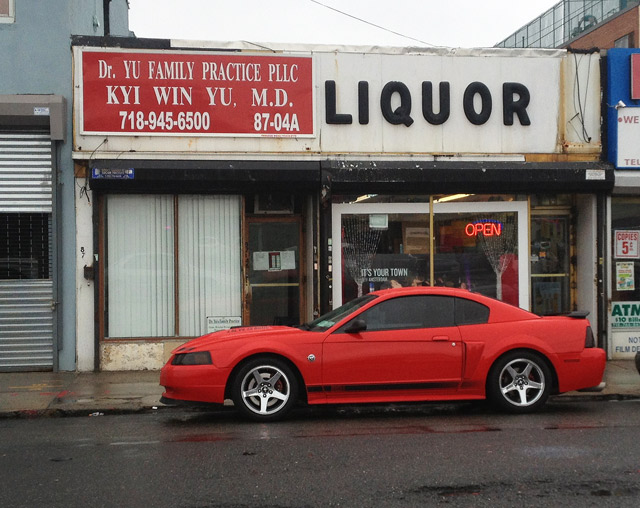 "LIQUOR" – the message is clear, no need to elaborate.
This is my closest place to retrieve wine. I never go after dark.