Big day this past Monday – workers from our siding company came to peel away decades of material from our home. It was unnerving to see our house torn apart.
We didn't plan to address the exterior for another year but we realized after installing the new windows it was necessary. We can't risk putting up sheetrock with the potential for leaks. The house needs to be 100% weather proof. It's frustrating because once we think we're on track again another obstacle pushing back the timeline.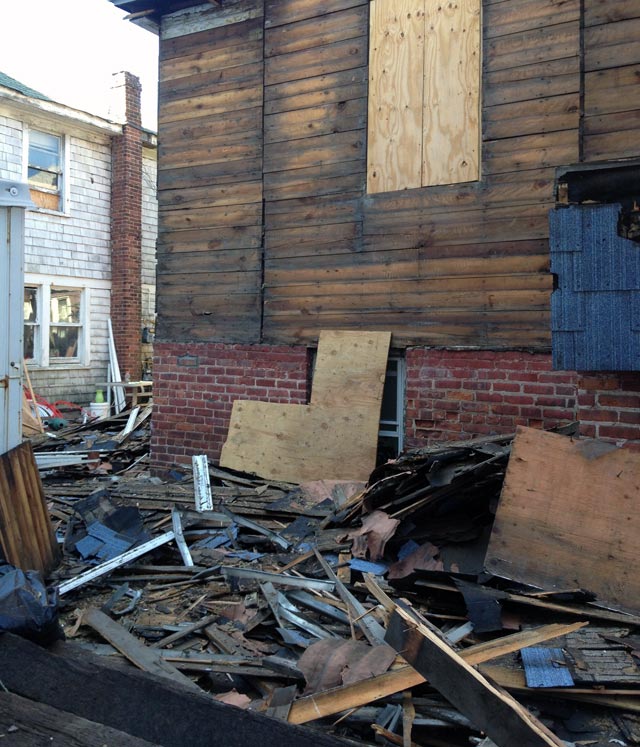 Above you're seeing the original sheathing from around 1890. The first layer of siding on the house was cedar and it was in excellent condition. It was painted a light gray at one point which helped protect it. We had thoughts of keeping the cedar up, but with the new windows, there were too many damaged areas. Also the upkeep would be a ton of work.
In a few months, brand new, super durable composite wood will go up! We hate vinyl. It just feels so fake and it would take a beating considering how close we are to the beach. The winds off the water are so powerful.
I realize now why these new constructions houses go up. It's easy. It takes and exorbitant amount of effort, time and money to do something special. The other day I read my first post on the house to remind myself why we are going through all of this.
Here's a progression of photos. The first being from 1938. Matt bought a print of this from the NYC archive. It will hang in our living room when all is done.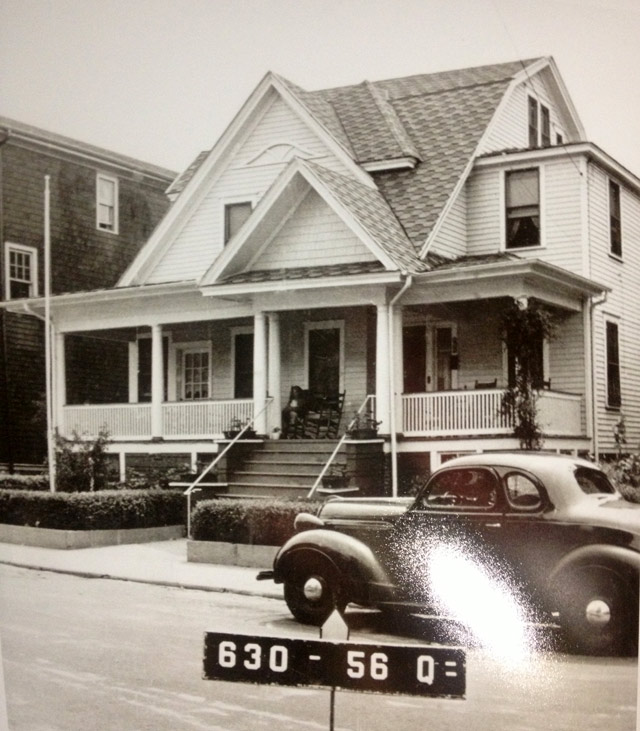 This the house in 1998 (from the movie No looking back)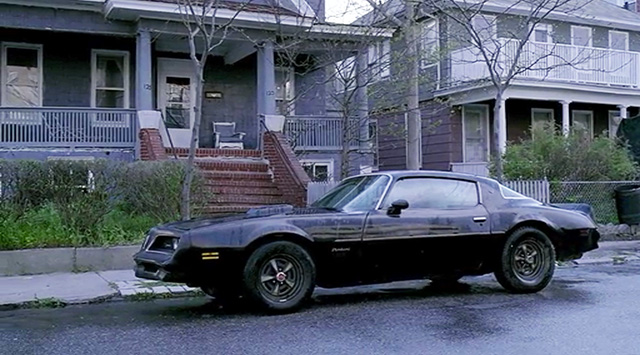 I took this before we bought the house in 2013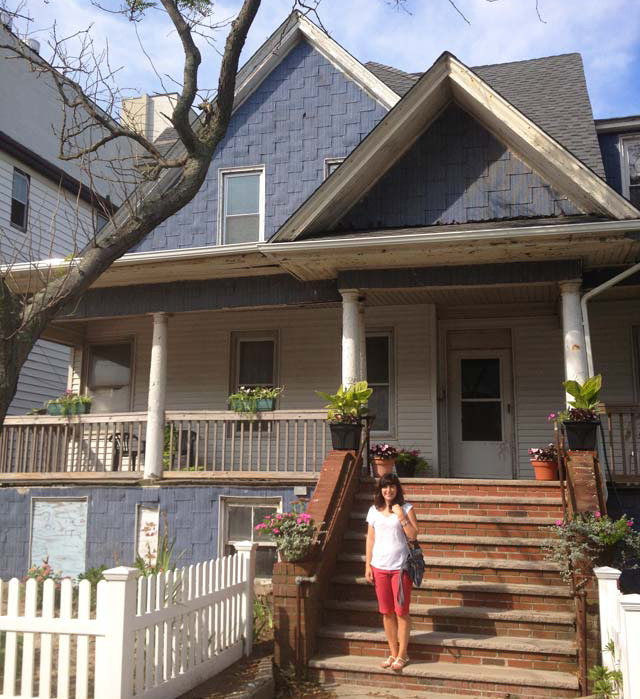 And now this is where were we are at today. (October 14, 2014)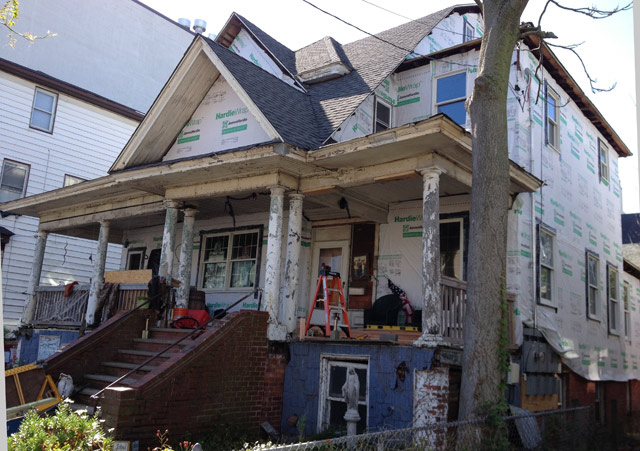 May 11 2016