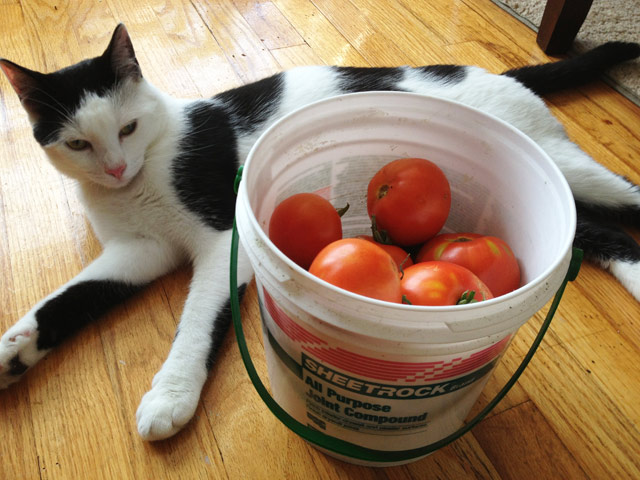 This photo sums up our new life – cats, construction and food.
We've been making pit stops on our way home, "food shopping" for delicious tomatoes and other vegetables  from Maureen's garden. (No judgement please; we're on a budget now!)  This sheetrock container has come in handy. Reuse, recycle, right?
Even thought I've been laboring at the house daily, It feels like I'm on vacation. I've been body boarding after I'm done working at the house, biking, and enjoying the beach. Shore living is relaxing by nature, I suppose. I've also been sleeping better than I have in years. The ocean is like a white noise machine.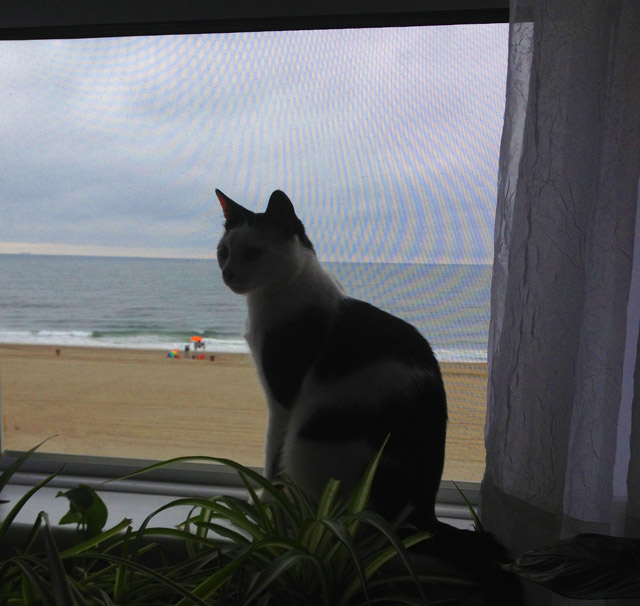 Fiver seeing the ocean for the first time. I imagine is the equivalent to me waking up on Mars. He was a little freaked out at first but now he's acclimated. He enjoys watching the waves, surfers, seagulls and planes, which he thinks are giant metal seagulls. He misses eating flies but still loves chewing on my plants. All in all, I think Fiver likes living in Rockaway… and so do I.