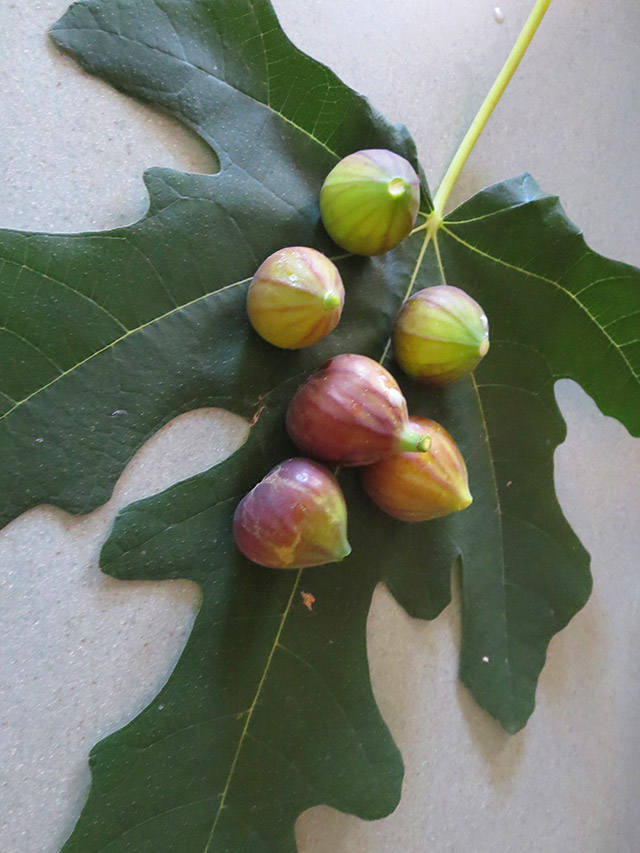 This past winter was harsh, there is no doubt about it. We experienced continual and bone-chilling cold for too many months. When spring arrived, it was joyous and we looked forward to the renewal of the earth. But our hearts sank, when we looked at the dead branches on our beloved fig tree.  Despite the devastation of superstorm Sandy, our tree survived another season and we enjoyed the delicious fruit.  But this winter looked like the death knell for the tree until we cut away the dead parts.  We saw a growth of green leaves, almost like a bush.  They are healthy and strong and exposing the growth to the sunlight has been a miracle.   After Sandy, we were reluctant to put any plants into the ground.  We still think that the soil is contaminated from the ocean covering everything.  So we put all the plants in pots and we are elated at the success we see.  The tomato plants are flourishing as well as the basil which needs to be picked very day.  We have strawberry and zucchini and some dill and even a fennel pot. But the fig "bush" warms our hearts every day and we watch and wait as it grows, hopefully into the two-story high fig tree that once graced our backyard with elegance.  As the stone tablet says most clearly, there is no place like home.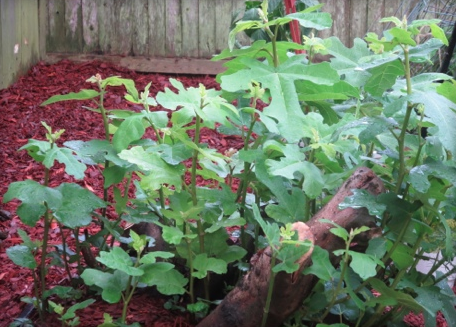 This is the fig "bush" today ready to grow into a full sized tree.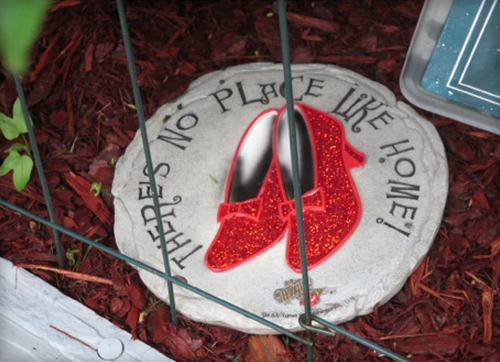 Our tree was not the only one, many across NYC were effected by the frigid winter.