The survey of our new Rockaway house is pretty neat looking. Simple line drawings and cool fonts get me every time. Check it out.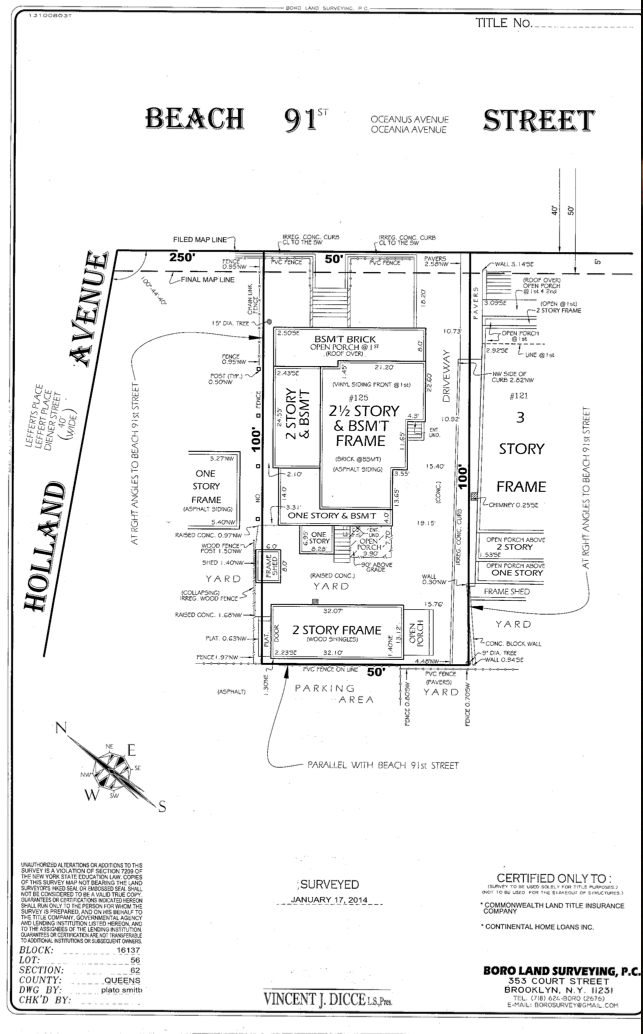 We discovered additional side-yard space next to the driveway. We previously didn't realize it was part of our property. What this means for me is… more garden!
Another good one is the NYC FEMA Flood Map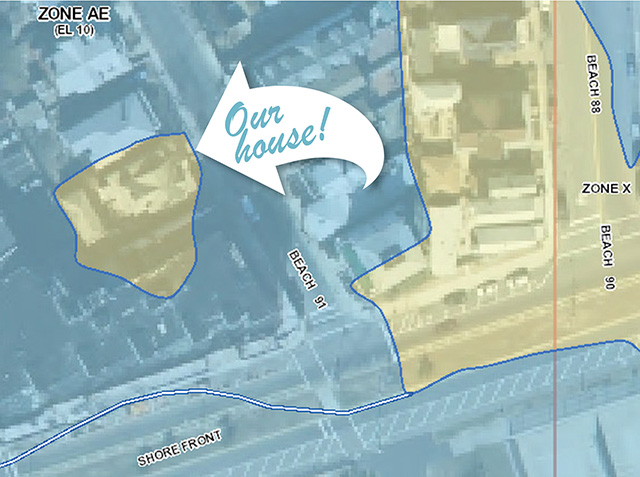 Katie emailed us, "I'm cracking up – look where your future house is… it's on an Island!". Katie dubbed our new digs "The High Ground Club." Our house sits in Zone X (a moderate classification) surrounded by Zone AE which is a high risk flood zone. This makes sense, the basement in our house had only 3ft of water during Sandy.
As a Sicilian, I obviously took this as a good omen – a sign from the Holy Father that our home will always be blessed.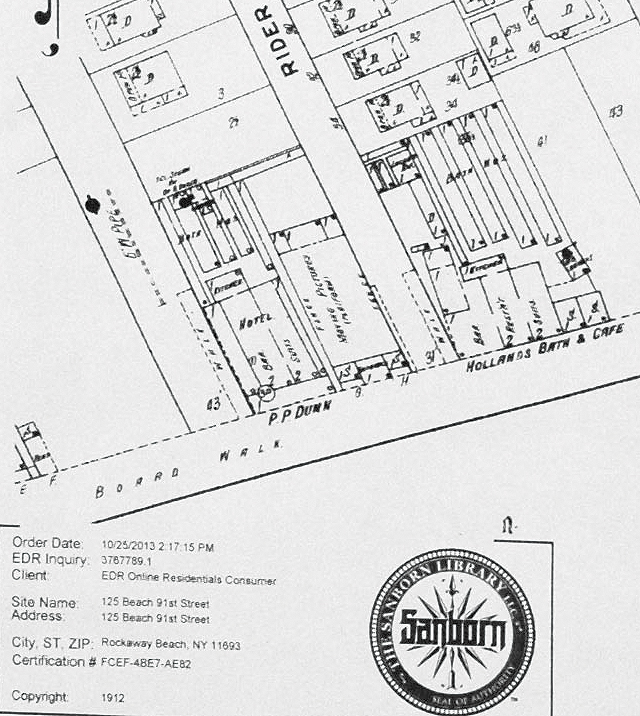 Detail from 1912 – Rockaway Beach, NY
Lastly and perhaps most interesting, are the Sanborn maps: "large-scale lithographed street plans at a scale of 50 feet to one inch (1:600) on 21 by 25 inch (53 by 64 cm) sheets of paper." We had to purchase 20+ printed maps of the property to determine when the bungalow was built. We have maps starting from 1894, and the bungalow first appeared on the 1933 map, meaning it was built at some point between 1912-1933. The maps were produced inconsistently. Below is the Sanborn map of the 91st street area, 1912 sans the bungalow.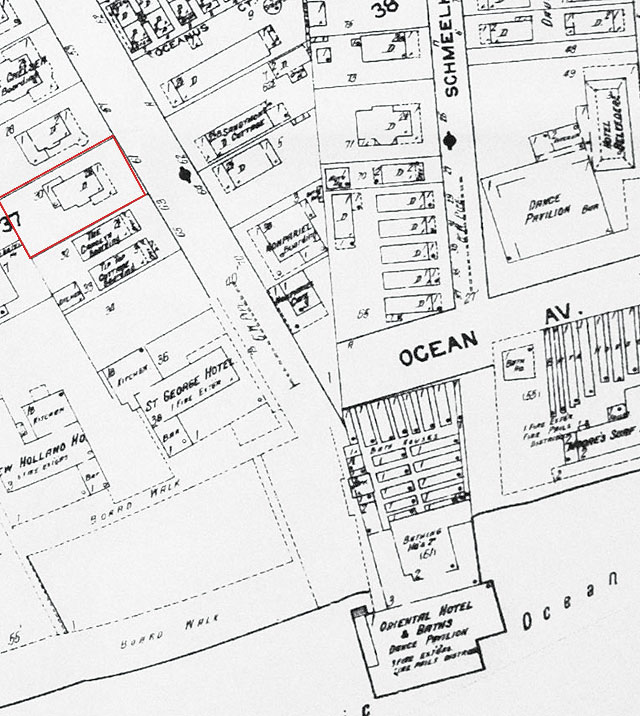 1933 the bungalow appears.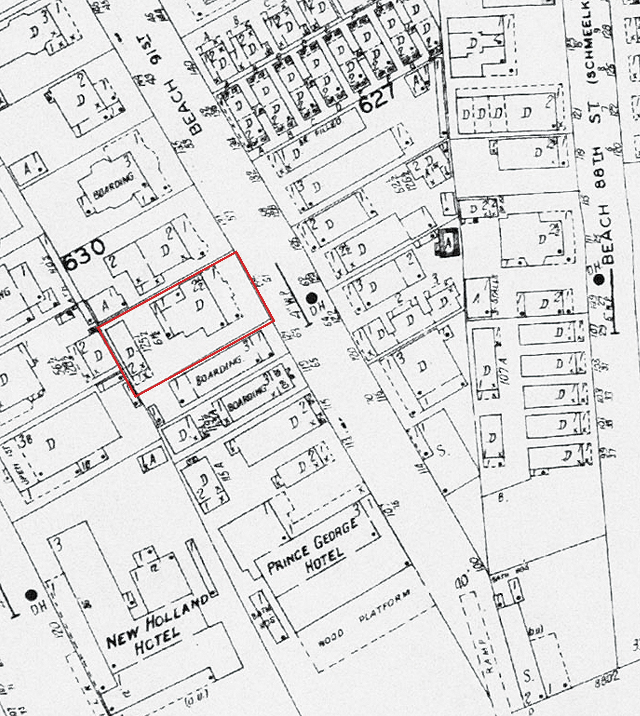 I've included a few high resolution maps, they're worth taking a look at. You'll notice street name changes, (ours was Oceanus, amazing) bath houses, dance halls, boarding houses, and the boardwalk in various incarnations. Click to view large scale and to download.