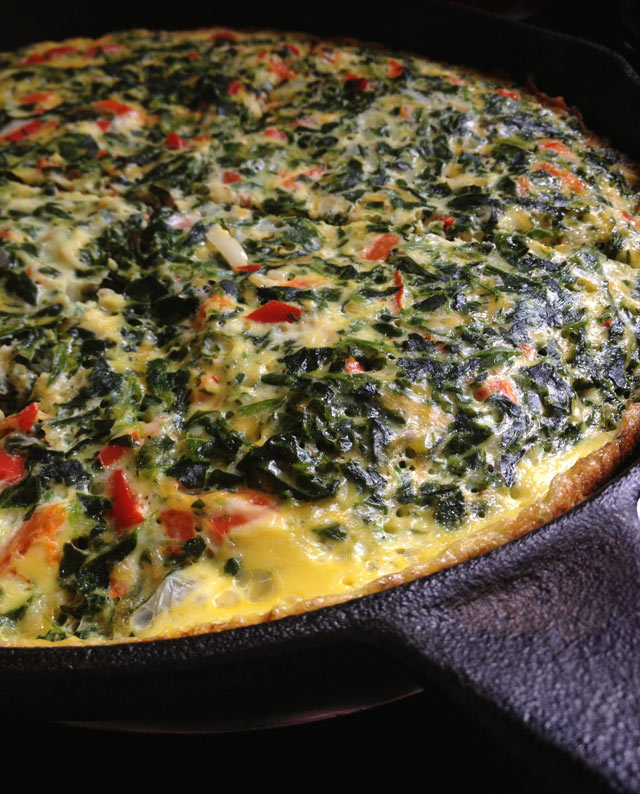 EGGS, EGGS, EGGS, we all love them!! This is a quick weeknight meal that's easy and tasty. Why is quiche so delightful? Because you can mix up the ingredients based on your food preferences or better yet, use what you have lying around in the fridge (waste not, want not). The recipe below is a good combo to start off with.
Ingredients:
9 medium eggs
1/3 cup half and half
1/3 cup romano cheese
1/2 cup mexican mix cheese, pre-shredded
4 slices salsalito turkey chopped (cold cut)
1/2 – small onion
4 cloves garlic
1 large red pepper
Hot sauce (if you like it spicy)
Directions:
– Chop all necessary ingredients and combine in a large bowl w/ eggs. Mix.
– Butter a 9 inch cast iron pan.
– Pour mixture in the pan. Set heat to low.
– Cover allowing air to escape – I use tin foil.
– Cook for 30 minute, let cool for 10 min.
– Dab with hot sauce if you like. Serve.
This is great as a leftover dish too. Try it cold or put it in the microwave for 30-60 seconds.