by Paula D.
on
June 18, 2013 10:55 am
in
Gardening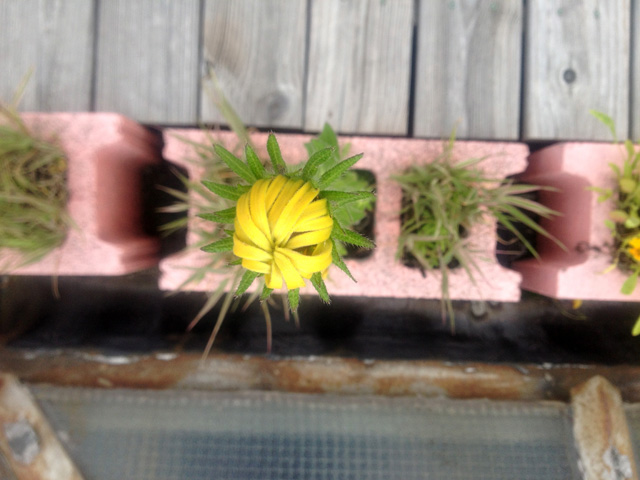 Our yellow coneflowers are in bloom! Actually some of them have a beautiful rich orange center. I love these flowers – they're perennials that require little care and thrive with minimal water – perfect for planting in the cinder blocks.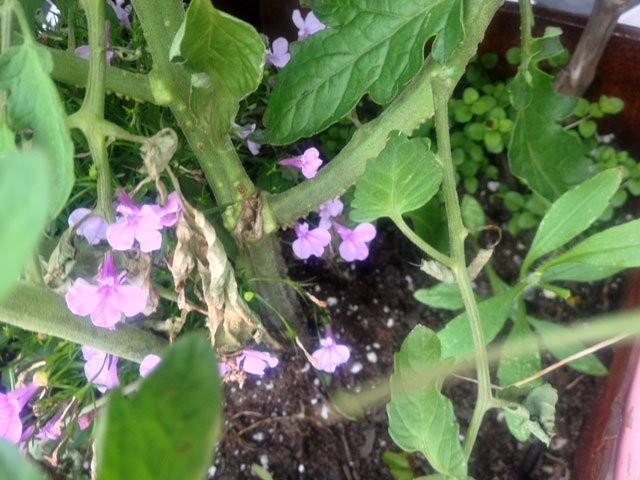 Speaking of water, our largest tomato plant suffered  damage from the rainstorms last week.  This is partly my fault, I didn't have her staked. Luckily she's not dead! I'm watching closely now and I have all the branches secured.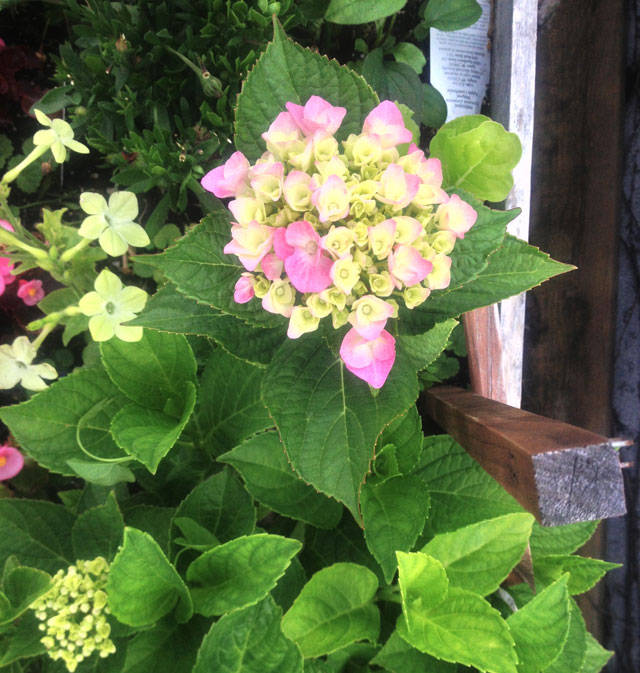 I could have sworn this hydrangea bush was blue… but then I remembered these flowers can change color. So I'm not going nuts after all.
Here are a couple of tricks to turn hydrangea flowers the color you want. To turn blue flowers pink, sprinkle 3 to 4 cups of lime around the base of the plant. Do this again several months later. To turn pink flowers blue, add 4 tablespoons of aluminum sulfate to a gallon of water, and drench around the base. Do this again three weeks later. The color change takes about a year in either case, so be patient. via southernliving.com
Funny enough I did none of the above, for whatever reason the pH of my soil has changed. I like the pink so no qualms here!