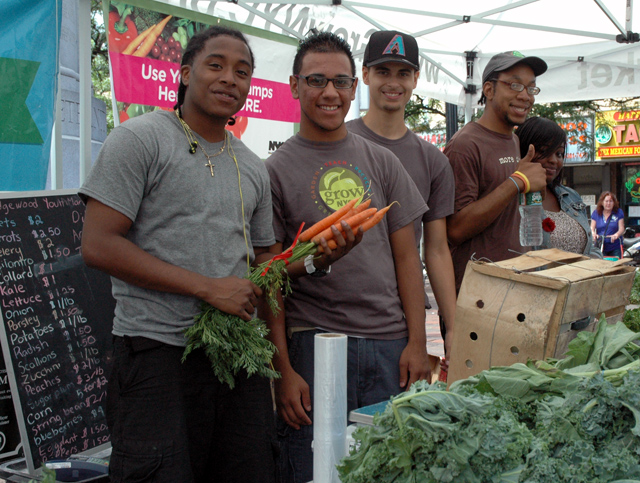 Last Saturday I stopped by the Youthmarket Farm Stand on Myrtle Aveune at Cypress. I met Trey, Jayson Rosado and Abraham Santana who run the GrowNYC stand for the Ridgewood community. It was awesome chatting with them and learning first hand about the Youthmarket and GrowNYC program. For those of you unfamiliar…
"Youthmarket is a network of urban farm stands operated by neighborhood youth, supplied by local farmers, and designed to bring fresh fruits and vegetables to communities throughout New York City. Through Youthmarket, families in all five boroughs now have increased access to farm fresh food; youth in these areas have earned money and learned small-business skills; and farmers in the New York City region are achieving higher revenue through access to underserved markets." More Here…
Trey, Jayson and Abraham mentioned if you're planning on stopping by (which you should) come early for the best selection! Trey said by the end of the summer, most likely they'll have doughnut  peaches. He explained that these peaches taste sweeter than regular peaches and they're shaped like doughnuts – so cool!
I'm planing on going every Saturday to pick up locally grown veggies and to support a fantastic program like GrowNYC.
Ridgewood Youthmarket
Myrtle Ave and Cypress Ave, 11385
Saturdays, 7/9 – 10/29
10:00 am – 2:00 pm
Find a market in your neighborhood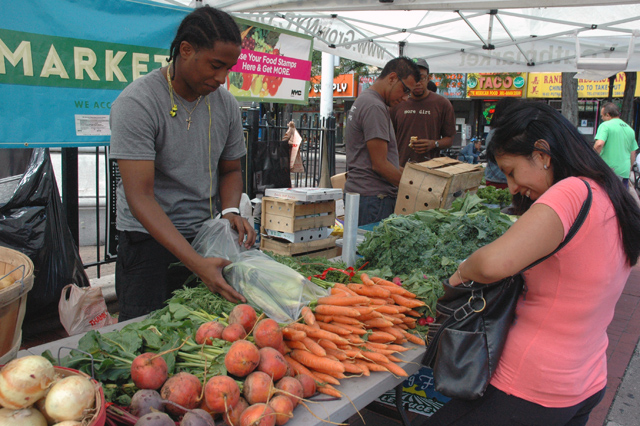 Trey helping a customer.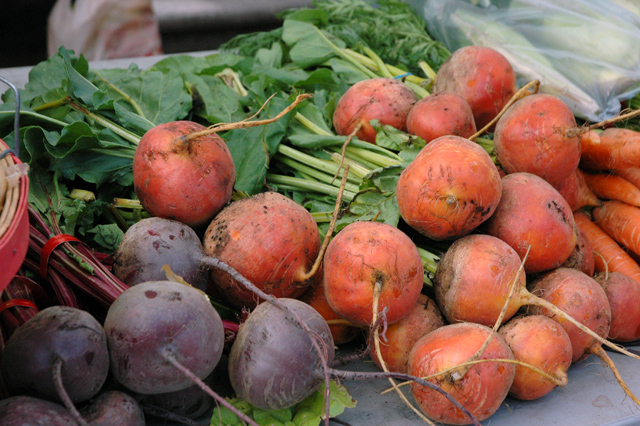 Locally grown produce sold at the Youthmarket Farm Stand in Ridgewood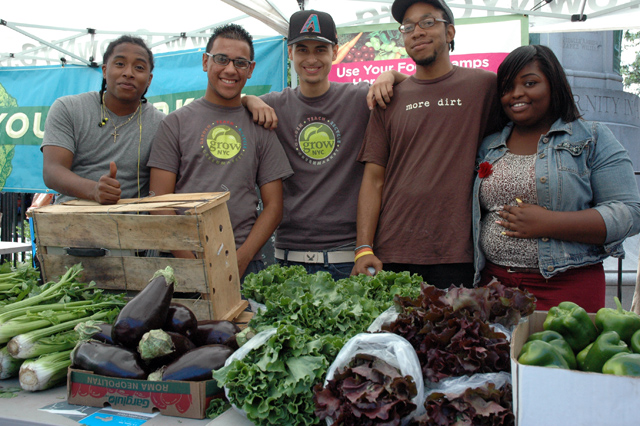 The Ridgewood Youthmarket Team!