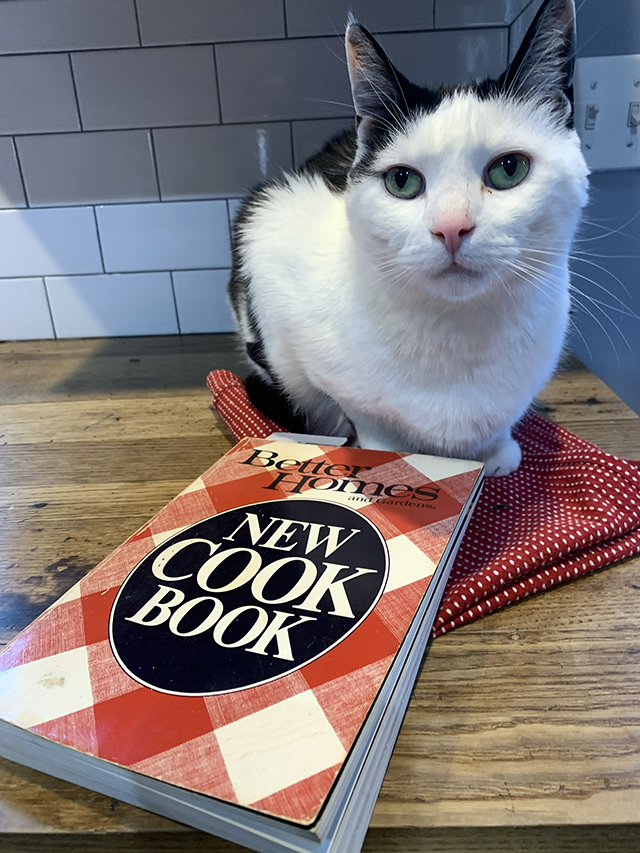 Most of my choices are based on aesthetics, not practicality. Look at this cover design! The book also matches my cat.
A few weeks back I wrote that I've pulled my cookbooks off the shelf, using them for recipes instead of the stupid internet. This week, I chose Better Homes and Gardens, New Cookbook.  Note, "new" means published in 1981. That's my birth year and all the more reason to try it out.  Old doesn't mean irrelevant. After flipping though, I firmly concluded this is a fantastic book. The recipes are concisely written; it includes informative nutrition analysis charts at the beginning of each section; the vintage photographs are dope (especially the  jello fruit tower one) and lastly, the cover design matches my kitchen and my cat. 
The biscuit section looked challenging, but not over-the-top hard. I decided on Pecan Biscuit Spirals which sounded pretty delicious. I added dried cranberries because I always feel compelled to put my own spin on things.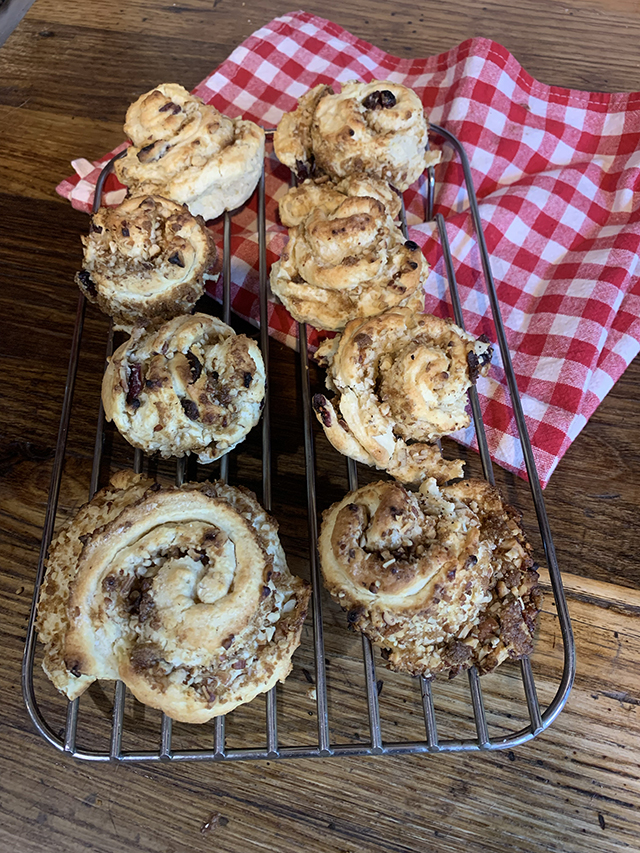 Pecan Biscuit Spirals
Ingredients:
2 cups all-purpose flour
2 tablespoons granulated sugar
1 tablespoon baking powder
½ teaspoon salt
½ cup butter
1 beaten egg
½ cup milk
3 tablespoon butter, melted
¼ cup finely chopped pecans
3 tablespoons brown sugar
⅓ cup dried cranberries (optional)
Directions: In a mixing bowl stir together flour, 2 tablespoons granulated sugar, baking powder, and salt. Cut in ½ cup butter until the mixture resembles coarse crumbs. Make a well in the center. Combine egg and milk; add all at once to the dry mixture. Stir just until dough clings together. Knead gently on a lightly floured surface for 12-15 strokes.
Roll dough into a 15×8 inch rectangle. Brush with 1 ½  tablespoon melted butter. Combine pecans and 3 tablespoons brown sugar; sprinkle over dough. Fold dough in half lengthwise to make a 15×4 inch rectangle. Cut into 15, 1 inch strips. Holding a strip at both ends, carefully twist in opposite directions twice, forming a spiral. Place on a lightly greased baking sheet, pressing both ends down. Baste with butter. Bake in a 450 oven for about 10 minutes. Makes 15 spirals.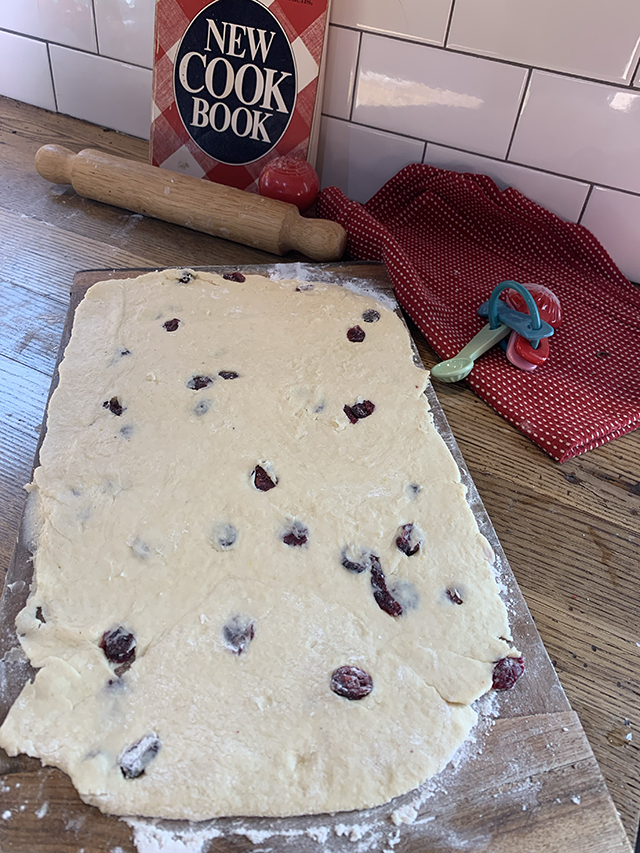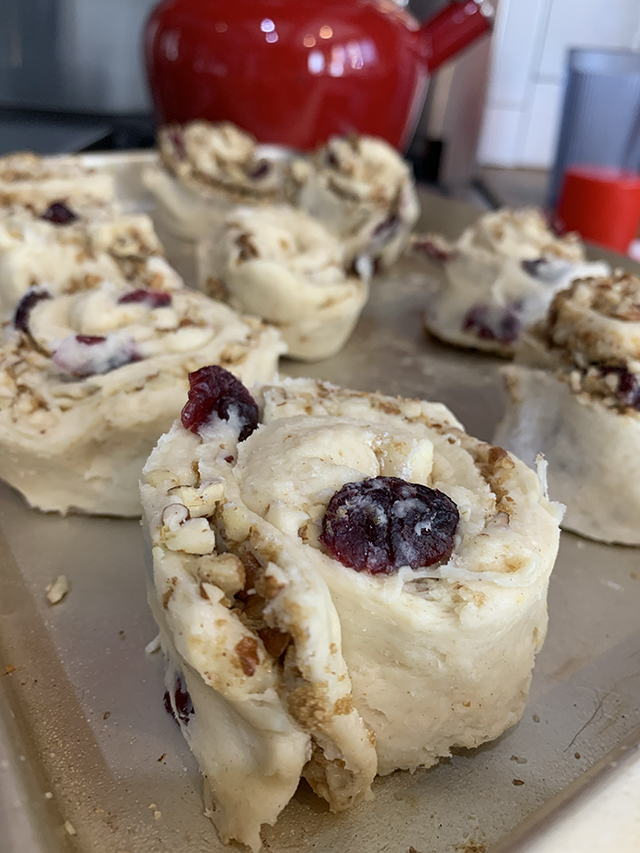 The take away… they were really good for my first time baking  biscuits. Any English nanny or Captain Picard would have enjoyed these with a cup of Earl Grey (hot). Next time I'll butter baste the biscuits before putting them in the oven. My biscuits looked undercooked and the butter would help to brown them. Also, I forgot to rotate the tray.  I have a convection oven and rotating is important, especially when baking.
Here's the kicker: after typing out the recipe for this column and re-reading it, I've realized I may have shaped the biscuits incorrectly. I took "spirl" to mean a pinwheel shape. I believe the recipe meant a twisted elongated shape. This would make sense as the recipe says "makes 15 pieces." And it would attest to my undercooked biscuits. I thought biscuits are round
Next time I'll try the long twist shape. Making a recipe blindly and kinda failing is all part of the fun!  It's the beauty of traditional cooking. And by that I mean without having a start-to-finish TikTok reel showing you exactly how it all goes and how perfect it should look.
These vintage photos from the book are everything…