My fit form has lost its shape since surfing days have dramatically slowed …ugh winter. Not only that, when I'm not active, I get, as they say, "Down in the dumps." Exercising releases endorphins and serotonin that improve our mood. This is why you'll hear people say, "I'm addicted to the gym." This is an addiction we can all embrace in 2023. That feeling of feeling good after a workout is everything.
Lately, I've noticed some friends sharing stories on IG of their workouts at Goodform Studio. The gym opened back in October 2022 and I've only heard great things since.
I checked out the website goodformny.com. I read, "BodyCamp is a total body strength and conditioning session. Improve your energy levels, metabolic rate, strength, and endurance. This class will leave you alert and ready to take on whatever comes your way." This is exactly what I needed. I signed up and the next day, I headed over for the 8:30 a.m. session.
I was welcomed by owner Monice Small, better known inside and outside the studio as Mo. She was so welcoming. Mo helped me log in and informed me of what to expect from the class. She asked if I had any physical limitations and if I had a fitness focus. I told her I surf and wanted to work on strength training. She thought the BodyCamp class would be perfect for me and she also recommended I try the 60-minute Pilates workout on Saturdays at 8:45 a.m.
Class began and Mo explained and demonstrated the exercises. The music started pumpin' and we got lifting with the kettlebells. The vibe was so fun, upbeat, and not intimidating at all.
Later that day, around 4 p.m., I felt my quads, calves, and biceps were sore – the good, good kind of sore that feels fantastic. Actually, who am I kidding, my whole damn body was sore, what a workout!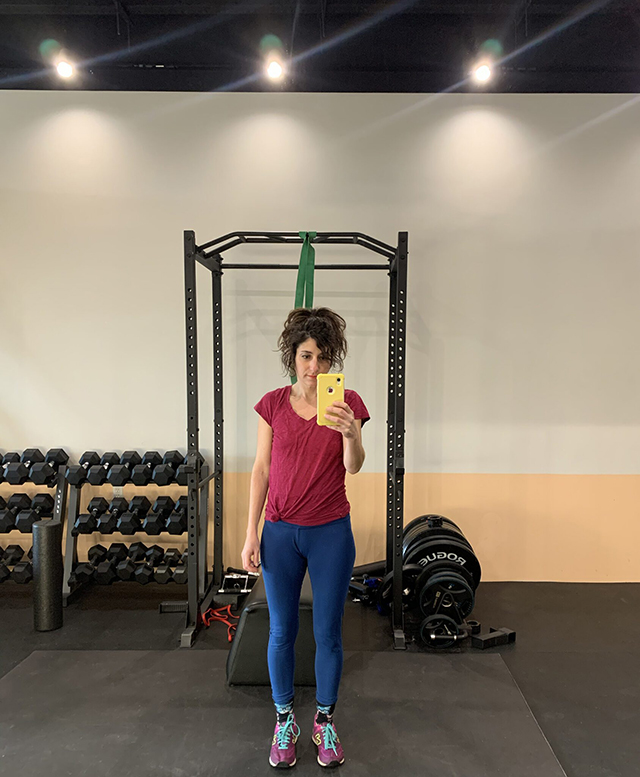 I've signed up to keep in good form over the winter. This will guarantee that come spring, I'll be strong and conditioned for surfing. There are several affordable membership options allowing for flexibility with your schedule and commitment level – Monthly Unlimited, Weekly Unlimited, 8 classes per month, and 4 classes per month. There's a range of training options to keep your workouts fresh. They include – BodyCamp (total body strength), GF Greatest Hits  (quick, intense bursts of exercise, followed by short recovery periods), Pilates, Cardio Kickboxing, and more. Visit goodformny.com for details and get in good form for 2023.
Goodform Studio is located in the old Wave Building – 88-08 Rockaway Beach Blvd., Queens, NY 11693, (516) 632-0859. For workout info, make sure to follow Goodform on Instagram – @goodform_studios See you at the gym!