A few weeks ago I attended the sip n' snack spring shopping event at The Swellife. The get together was an opportunity for owner Katie Long to showcase her new spring jewelry collection.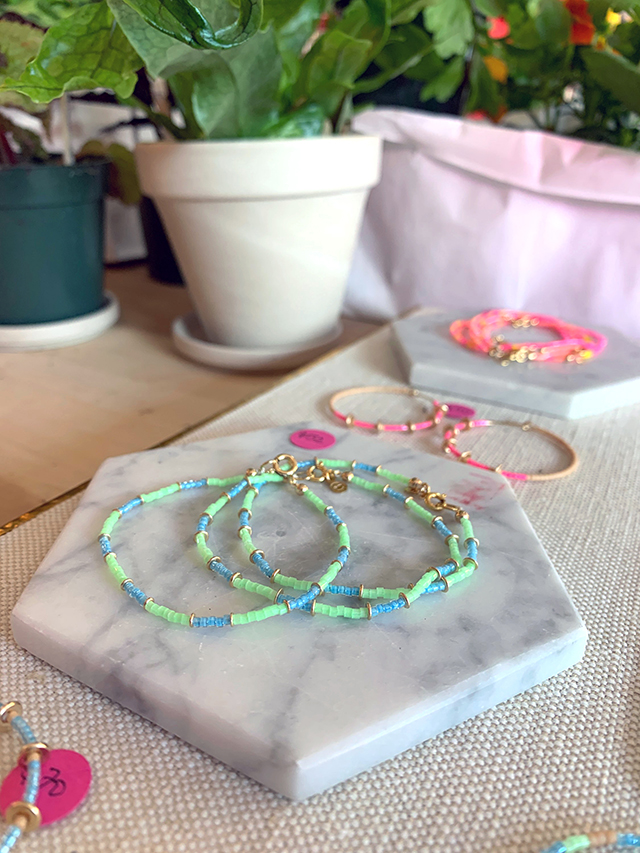 New spring jewelry collection designed by Katie Long.
The earrings, bracelets and necklaces are delicate yet have presence. I asked Katie what her vision was in creating these pieces. She explained, "I love color and texture. And I create patterns and play with bead size and shape. I have a few special ladies in mind when I'm creating, always thinking how they would wear my pieces and what they would like."
The jewelry is beautiful and seasonally perfect for spring and summer with a bright pop of color and fun vibe. The Swellife carries many products similar in style. And a good deal of the items have a charitable aspect or are environmentally sourced. The clothing, beach bags, purses and hats shout Rockaway summer is here again!
Katie Long and her family moved to Rockaway 7 years ago and as a creative maker, she dreamed of opening up her own boutique. Two years later she did just that. I asked Katie about her thoughts on being a local business owner in Rockaway, she shared, "Moving to Rockaway has been truly life changing. The relationships I have made in our close knit community have been so special. My very first goal of opening a brick and mortar was to make it not only a year round shopping destination but a space for the community and I really feel like I've achieved that. Days where friends stop by and have lunch with me, or having my regular shoppers come in to just say hi, reminds me why I chose to open my shop. I have future goals and dreams for The Swellife where I could offer even more, all in due time."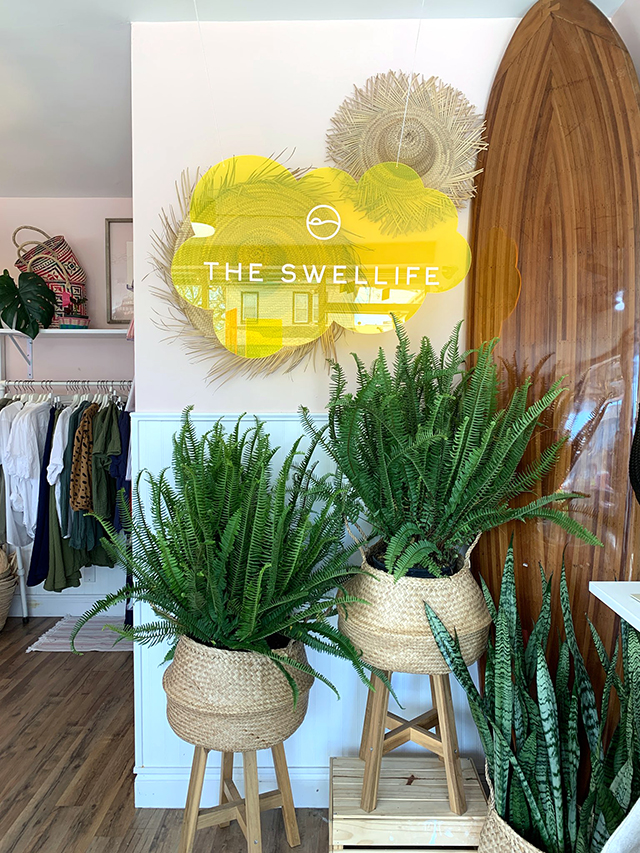 Being inside The Swellife is an experience. It's curated thoughtfully with design and sentiment. You can see, touch and smell beauty.
Mother's Day is next week, May 8th!  As a Mom herself, Katie suggests selfcare items for the women in your life that you love: aromatic candles, natural body oils and rich lotions are her recs. Find them all in-store at The Swellife, located at 91-08 Rockaway Beach Blvd.
Check out the online store too theswellife.com and follow The Swellife on Instagram (@the_swellife) to learn of  in store happenings and new products.