On Saturday, May 14, walking your dog can take on a whole new meaning. Join the community in celebration of our beloved four-legged friends by participating with your pup, in the Inaugural Rockaway Pups on Parade Event! The festivities begin at Beach 108th Street and the boardwalk (near the hockey rink). The parade will start at noon heading east, finishing at Beach 92nd Street and the boardwalk.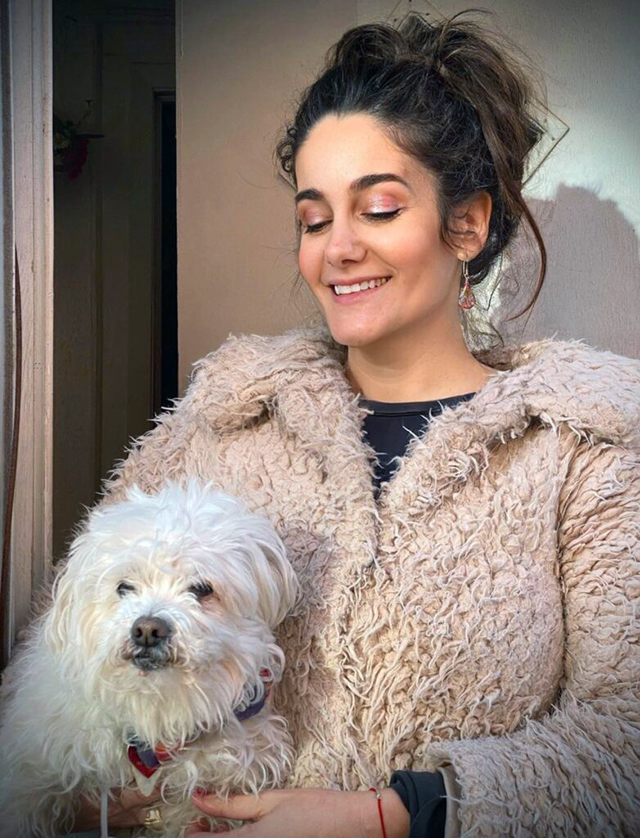 Judges, Enchantress Shane and Cooper.
After the parade, the judging will commence. Enchantress Shane and her dog Cooper, Claire Van Winkle and her cat PHU and Jerry Rea and his dogs Demi and Patches in spirit, will judge the following categories: overall best dressed, most energetic dog, best trick/most obedient dog, funniest dog, best matching. The winners will receive prizes from Happy Bond (grooming supplies), The Pupper Cup (ice cream for dogs), Bow Wow Labs (dog treats) and for the humans, treats from Fat Cardinal Bakery!
I learned of this fantastic event via Instagram. I reached out to organizer Dana Humphrey, aka "The Pet Lady," to learn how the idea for the parade came about. She shared, "A few months ago, I was introduced to Florence Chong, through my favorite yoga teacher, Christine Walker. Florence is the owner of the new doggie daycare and dog skincare business, Pawlacio Pets, [located at 11406 Rockaway Beach Boulevard]. I thought it would be fun to celebrate her new location with a dog party. I shared the idea with Casey Brouder, Max Powers and Jerry Rae over a pint at the Rockaway Beach Brewery. We applied for a permit with the NYC Parks Department and are now organizing Pups on Parade." Also lending a hand is Rob Montemarano, "Disco Tree Rob" – handling production and sound logistics.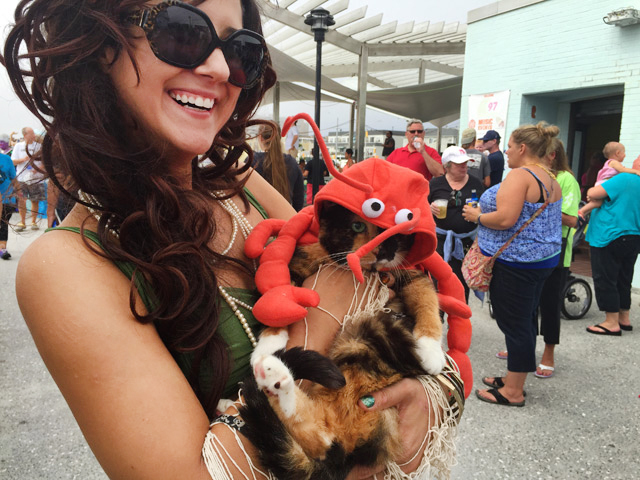 Judges, Claire Van Winkle and her Cat PHU.