by Paula D.
on
March 8, 2021 3:25 pm
in
Memories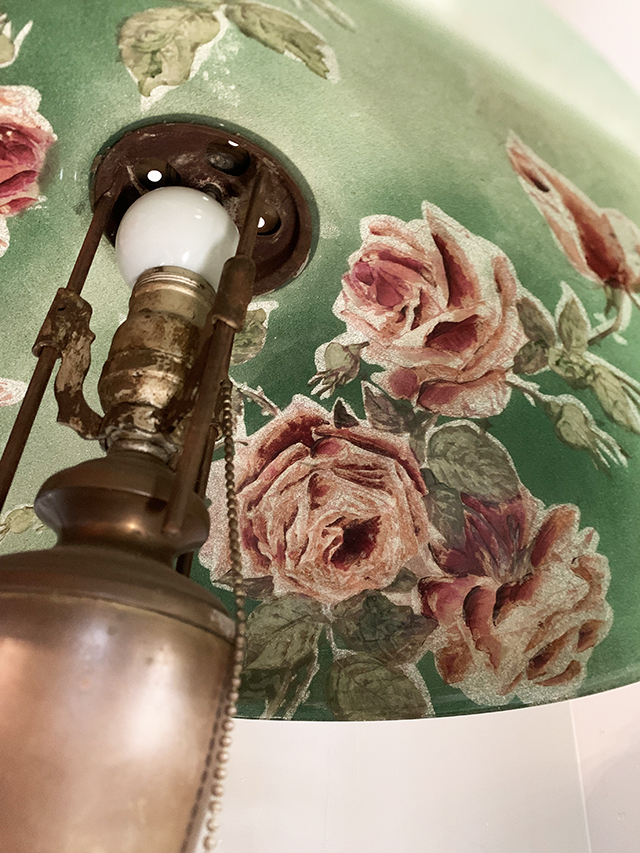 Like many Italians in the late '50s, my grandparents moved out of Brooklyn (Bed-Stuy) to "The Island." Well, not exactly the island. They moved to Bellerose, Queens in 1957. My father was 11 years old. It must have been a big change from playing outside on Nostrand Ave.
My grandfather Mickey followed his brothers there – Uncle Dick, Babe, Pasqual, Severne and Aunt Rosie, and Marie. He doesn't know why the family picked this particular area of Queens. My father tells me that Bellerose at the time was mostly German. They lived on 241st Street off of Jamaica Ave. and that's where my Grandmother Pauline stayed the rest of her life (besides some elaborate travel), a single mom of two. My grandfather passed away at the age of 42. I never met him.
Before his passing, my father remembers his dad would spend time with the neighbors next door. He can't recall the husband's name but the wife's name was Hazel. And Hazel's extended family also lived there. They'd drink German beer on the stoop on the weekends, becoming good friends.
Hazel was the last in the household to pass away of cancer some years later. My father recalls when relatives came to clean out the house next door, a man approached him and gave him two lamps. It seemed odd to my father because he was only around 14 years old at the time. He brought them inside to his mother and that's where they stayed until my father took them when my grandmother passed away in 2005.
Both lamps were quite unique. One was made of wood. It was circular and it had a man and a woman also carved in it. Unfortunately, it broke a while back, my father told me.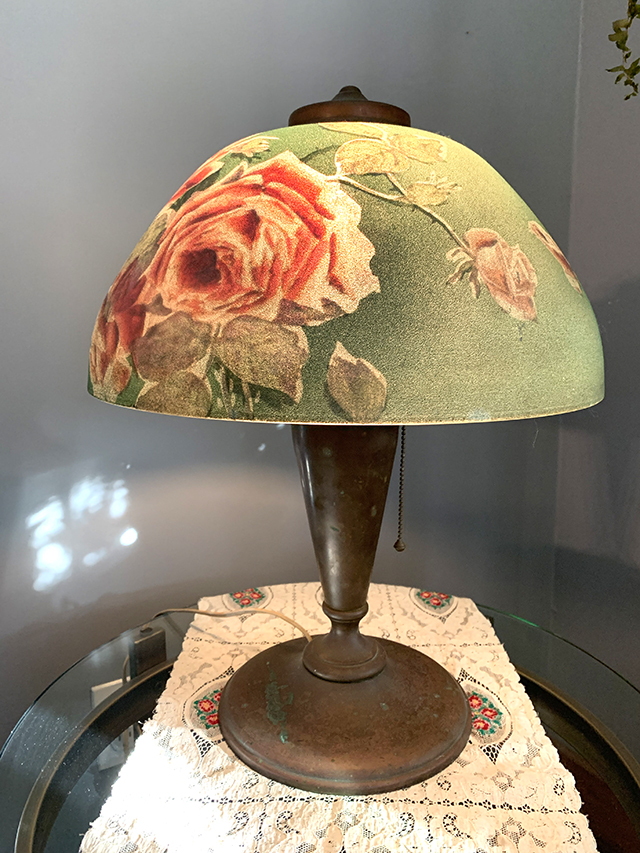 The other is now the one that I possess and adore. My father gave it to me when we bought our home in Rockaway in 2014. He knew I admired it. The base is brass and the glass bowl lamp is hand-painted. The unique feature is that the rose painting is on the underside of the glass. The outside has a texture. It's dark green, dull and uninteresting when the light is off. When the light is turned on though, it glows magnificently like stained glass church windows. My father said it has to be at least 100 years old. The brass base was painted silver when Hazel's family gave it to him. My father refurbished it to its natural glory decades ago but you can still see a tiny bit of paint by the lightbulb socket. He believes since brass is hard to clean, someone thought to paint it. "What a sin!" he said to me.
As I always do, I wanted to find out more about this treasure. There's no brand marking. But there are two lamps on eBay that have distinct similarities. And one is selling for $5,499. That brand is the Handel Company (1885–1936). The factory was in Meriden, Connecticut, and they had a showroom in NYC. While many were making these fashionable lamps in that period, this company was esteemed as the best, for their hand-painted artistry.
Maybe mine is a knock-off of the time or maybe the Handel name and number signature wore away. Regardless, this lamp will always be special to me. I will keep it my whole life. And after I'm gone, the journey of this lamp will continue and give beauty and light to another. Just as it did for Hazel, my grandmother, my father, and myself.