by Paula D.
on
June 23, 2020 8:36 am
in
Food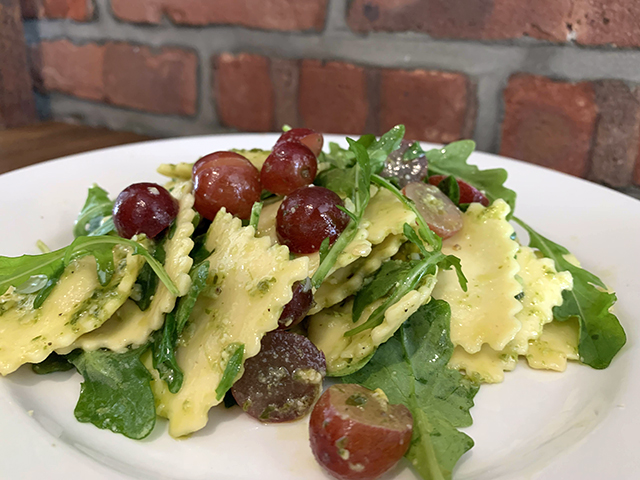 I'm obsessed with Queer Eye. I've binged-watched the new season already and I'm bummed I have to wait so long for more. My husband tolerated it, but would remark here and there when he saw me watching the show in bed, tearing up with a glass of wine in hand. "… but Matt, The Fab 5 are changing people's lives!!"
If you're unfamiliar with the re-make Netflix show:
"The style experts on Queer Eye forge relationships with men and women who often have different beliefs from them, leading to moments of social commentary interspersed with style advice. Advising people in need of lifestyle makeovers are food and wine specialist Antoni Porowski, interior designer Bobby Berk, grooming consultant Jonathan Van Ness, fashion designer Tan France and culture expert Karamo Brown".*
In Episode 5, the guys head to the Jersey Shore to makeover Ryan Dyer, AKA, DJ High Def. His internal struggle to continue with his Jersey DJ career or to conform to the norm is why his family nominated him for the show.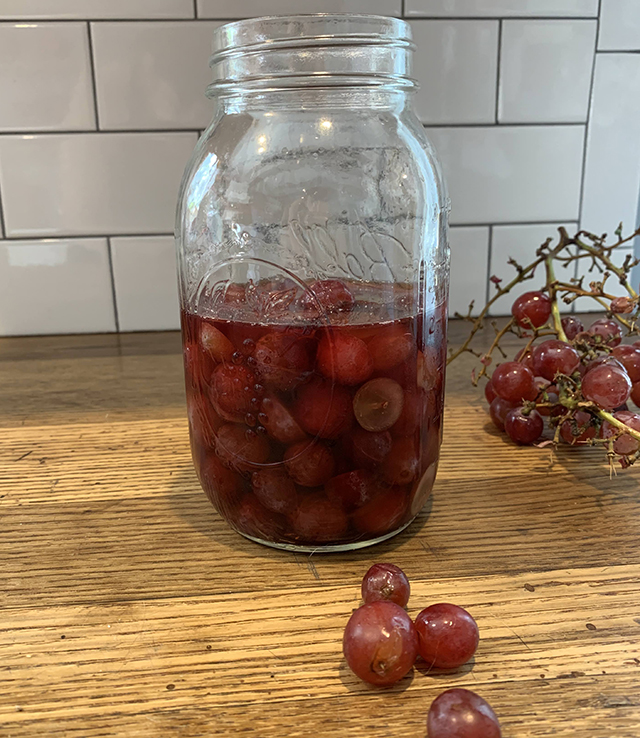 In the cooking segment of the episode, Antoni teaches Ryan how to make a simple, well-rounded Italian meal that he can share with his family or to impress a date. "Cooking is sexy". Antoni explains. "The amount of effort Ryans put into GTL-ing**, means there's no reason he can't put that same energy and care into cooking." Umm… yes Antoni!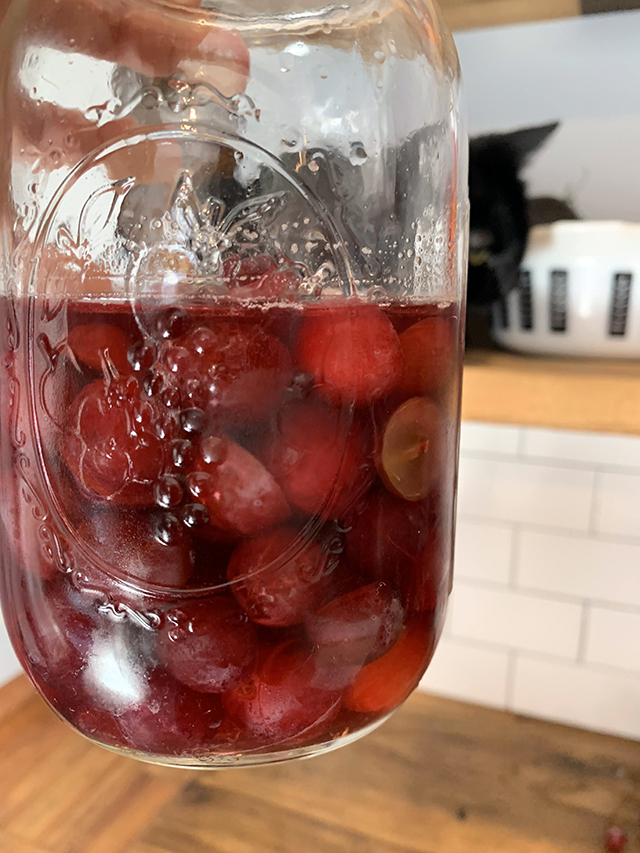 What caught my attention about Antoni's Pesto Chicken Salad, was the pickled grape ingredient. I've never heard of it and I wanted to give it a try. While grapes and pasta are both Italian staples, I'd never think to combine the two.
I amended the recipe, omitting the chicken to make it a vegetarian dish. I also used my own pesto recipe which can be found here.
Herbaceous Pasta Salad
Ingredients:
For the pesto:
2 cups fresh basil leaves, packed
1/2 cup freshly grated pecorino romano
1/2 cup extra virgin olive oil
1/3 cup pine nuts
2 medium sized garlic cloves, minced
½ lemon squeezed
Salt and freshly ground black pepper to taste
For the Meal:
1 pound fresh pasta
3 handfuls of baby arugula
1 cup red grapes
½ cup red wine vinegar
Pecorino Romano to taste
Directions:
Step 1: Mix all the pesto ingredients in a food processor except the olive oil, salt and pepper. Once roughly chopped, slowly add the olive oil, then salt and pepper to taste.
Step 2: Add halved red grapes into red wine vinegar for a quick pickle effect.
Step 3 (if you're including chicken): season the chicken breasts with salt and pepper then fry whole in a pan with some olive oil for about  8 to 12 minutes on medium.  Flip the chicken occasionally. Cool and slice into chunks.
Step 4: Cook the fresh pasta according to instructions. Usually only needs 5  minutes in the water. Strain and add to a mixing bowl with the pesto, pickled grapes and baby arugula. Top with some grated cheese.
The verdict… easy, unique and delicious! In total it took about an hour from start to finish. If you make pesto in advance, as I do with my August basil harvest, the recipe would only take about 25 minutes to prepare. The overall aesthetic is so pro.  The pickled grapes adds a zing and sweetness that works very well with the nutty flavor of the pesto. And the arugula gives  just the right amount of bitterness and lightens up the meal. Fresh greens, herbs and grapes makes this a perfect summertime meal.
Antoni you are my hero!
For the day-to-day on instagram @theglorifiedtomato
*Source: google sidebar
** Gym, Tanning, Laundry.