New York City has finally passed a ban on most single-use plastic bags, catching up to 300 towns and cities across the U.S. and 55 countries in Europe. According to the Dept. of Environmental Conservation, New Yorkers use an estimated 23 billion plastic bags annually — each for about 12 minutes — and approximately 85% of this staggering total ends up in our landfills, recycling machines, waterways, and streets. And oceans! Living so close to the ocean, I feel a responsibility to respect and protect wildlife and our coastal environment. I'm thrilled about the New York State Bag Waste Reduction Act, as I'm sure many of you are too.
Beginning this Sunday, March 1st, it is illegal for most retailers to give you a plastic bag to carry purchases in. NYC has opted for a 5-cent paper bag fee just in case you forget your reusable tote bag. The restrictions and rules can be a little confusing as we transition into this plastic-free shopping realm. Gothamist.com as an in depth article outlining everything you need to know about how the plastic bag restriction will affect individuals and business owners. I strongly recommend reading about it here.
For the past several years, I've gotten into the habit of bringing my tote bags food shopping and to other stores. I've built up a large collection. For those of you who need to purchase reusable tote bags or want to "shop in style", I've compiled a list of fashionable totes sold by our favorite local business. And men, don't you worry, "the man bag" is so trendy these days.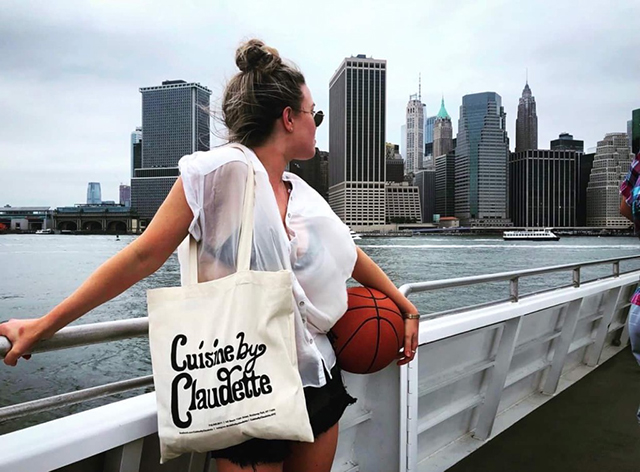 Cuisine by Claudette sells a sturdy tote with their iconic hand drawn logo design on it. Take it to the gym or to CVS, it's versatile! Purchase the Cuisine by Claudette tote at either of their two locations: 143 Beach 116th Street, Rockaway Park 11694 or 190 Beach 69th Street, Arverne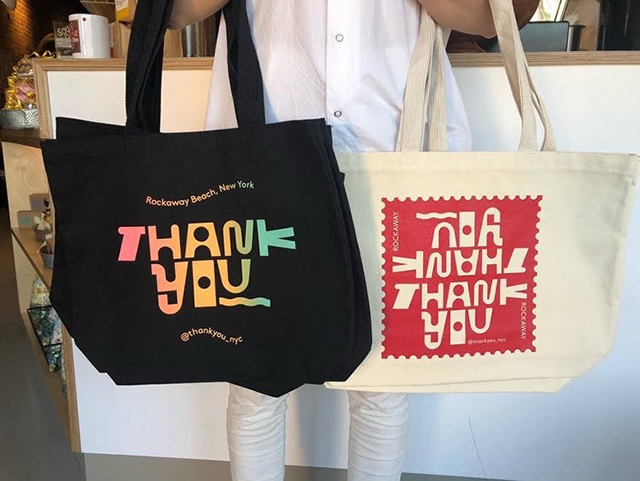 Have you been to the new eatery Thank You? The food is delicious. Drop by to try it and also pick up one of these rad reusable totes! Located at 214 B 116th St, Rockaway Park.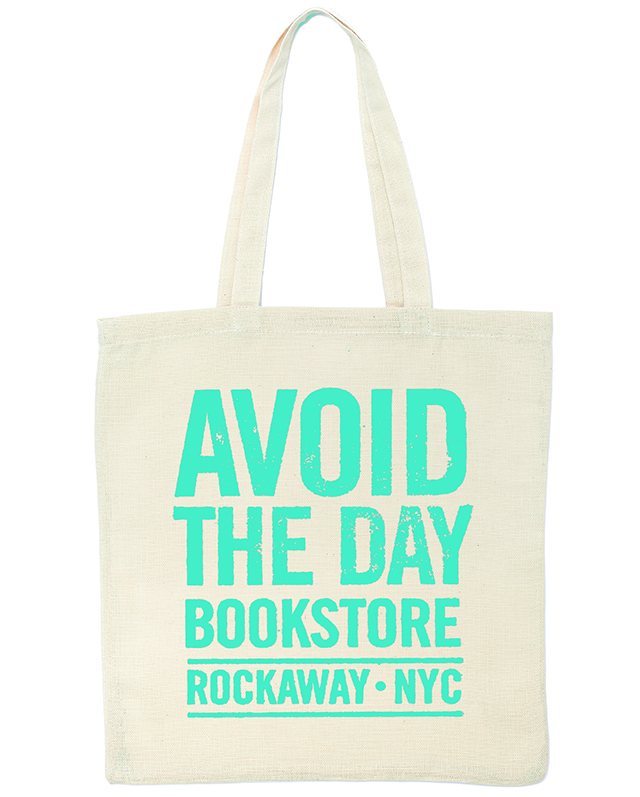 Buy a bag of books or take this fun typographic tote anywhere you go. Visit Avoid The Day's new brick and mortar at 9904 A Rockaway Beach Blvd, Rockaway Park, to get this fun bag and others.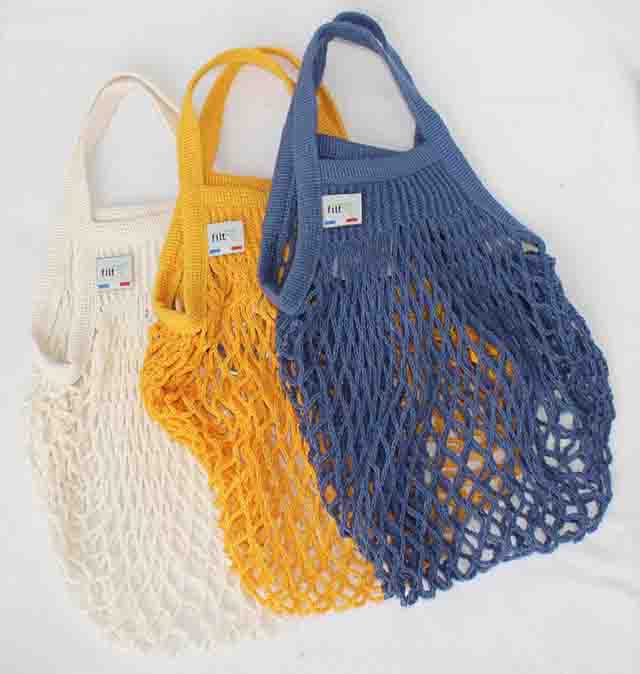 The Swellife has a few reusable tote options and they're all adorable. Perfect for the farmers market or the beach! Visit the shop located at 91-08 Rockaway Beach Blvd, Rockaway Beach.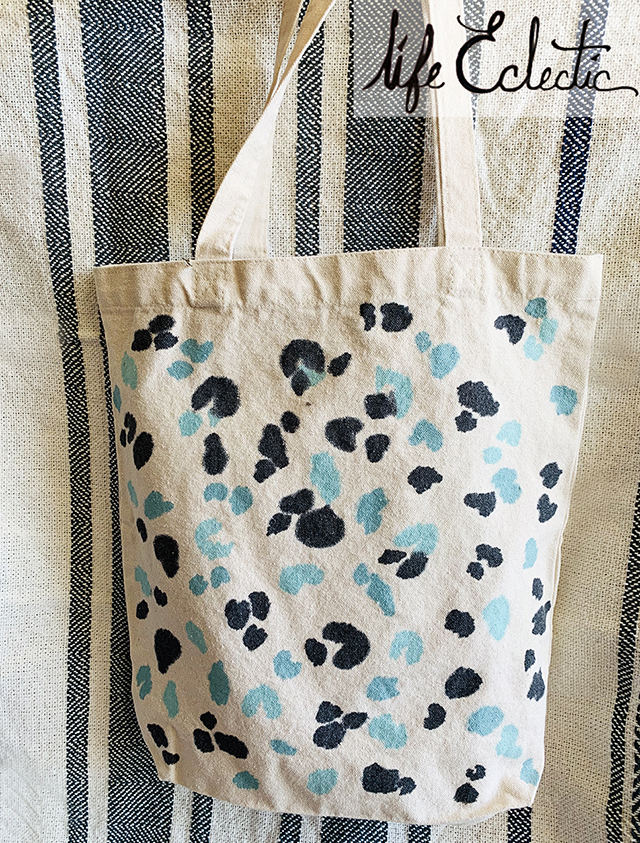 I love this hip, leopard, hand-painted tote bag from Life Eclectic. The bag is made of natural cotton fiber. Wear it out on the town or take it to the grocery store. It's on sale now! Visit the website  Free delivery within Rockaway!
Shop local and do your part to reduce single-use waste — it's a win-win!