by Paula D.
on
September 12, 2019 12:51 pm
in
Family
I went camping last weekend with my family near Cooperstown. Despite feeling like I might be missing a weekend of Rockaway fun, it was wonderful to be in the country air. There were a few notable happenings I'd like to report.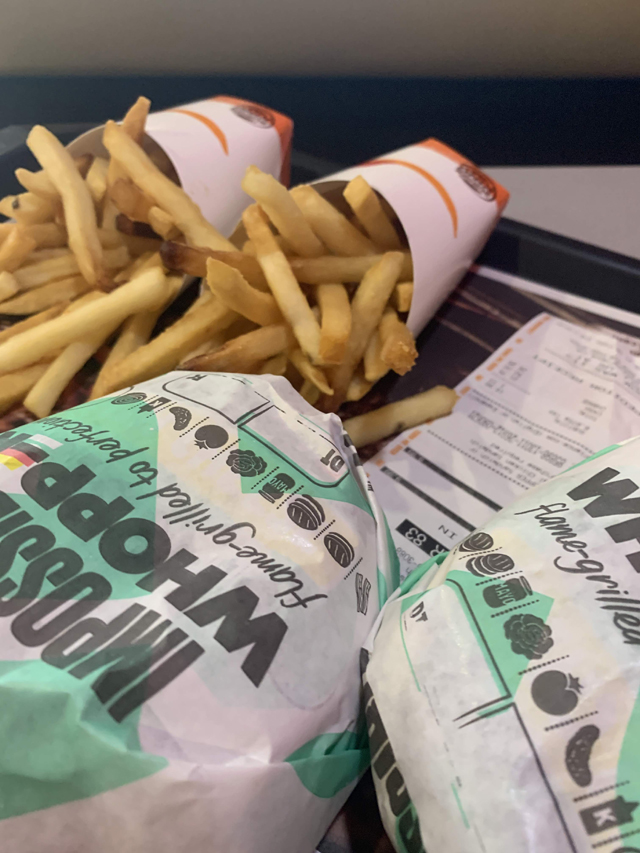 Impossible Burger. On the ride there and the way back, my husband and I stopped for the Impossible Burger at Burger King. I'm kind of addicted.  It's interesting that fast food places are now serving meat alternatives. It's great. We're still talking "fast food" and a processed product but a step in the right direction nonetheless. The Impossible Burger tastes so much like a burger it does seem impossible that it's vegetarian. All the fixins – mayo, ketchup, lettuce, tomato and the must have pickle slices add to the realness. The texture is on point – crispy outside and light inside, even a little pink and juicy.  The "meat" is made out of soy and potato proteins and it's gluten free. I can write a whole column about this but for now I'll leave you with… go get one.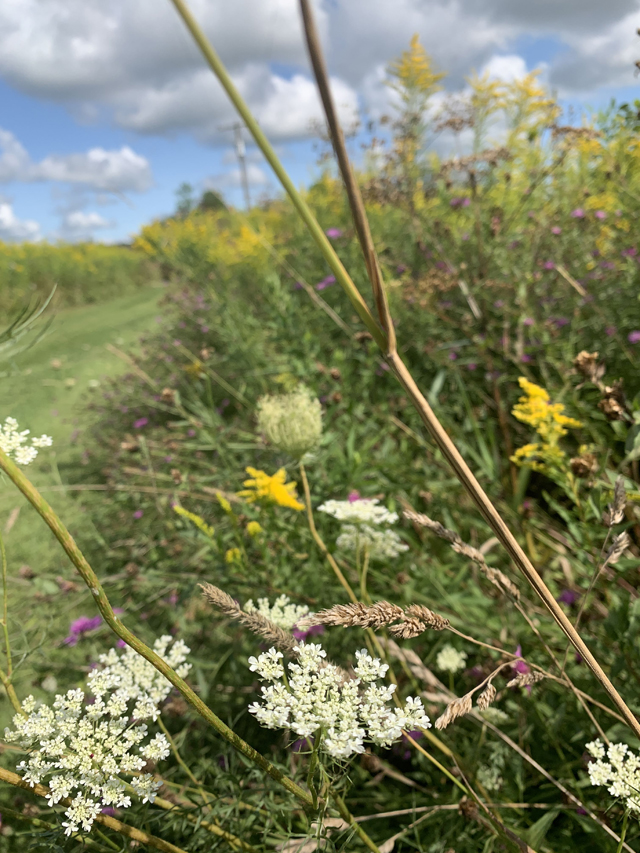 Queen Anne's Lace / Goldenrod. I've been talking about these two florals for weeks and guess what? They were everywhere near Fly Creek, NY. The hills were covered with a sea of yellow. The views reminded me of The Sound of Music, sans the glacial mountains. The Monarchs have not arrived upstate yet but the bees and bugs were enjoying the nectar. I showed my nephew how to identify Queen Anne's Lace from Hemlock, even pulling one out to smell the carrot-like root.
Yard sales. If you drive the winding road westward to Cooperstown, you'll find numerous antique and yard sales. In and around the town there were even more. I love thrifting so I was very excited. I got a vintage Irish Baileys Cream tin for my living room. I bought Barbie dolls. I've been collecting them to disfigure for my Halloween display – big win!  And lastly, I found containers for indoor planters, always need those. Matt was surprisingly understanding about stopping every 25 minutes for another rummage sale.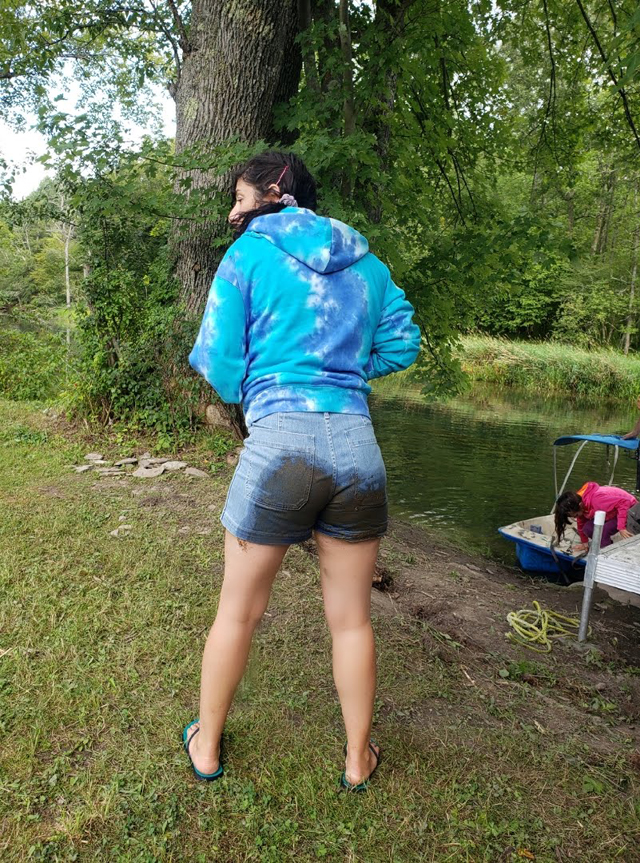 The fall. Maybe the most fun of all during the trip was just hanging out at camp cooking, walking trails, riding around on a child's battery-operated four-wheeler and taking the kayak on creek. But there was an incident. My sister warned us several times that the area by the river was slippery. My other sister Maria fell the day before and her flip flop was swallowed by the mud. After being warned, I too took a spill! I was walking down to take a picture of my husband and the kids in the paddle boat when I fell down the mudslide. We were all laughing but then I realized I was missing my phone. A few moments of searching and I noticed something sparkling at the bottom of the creek. I plunged my arm in and retrieved my iPhone.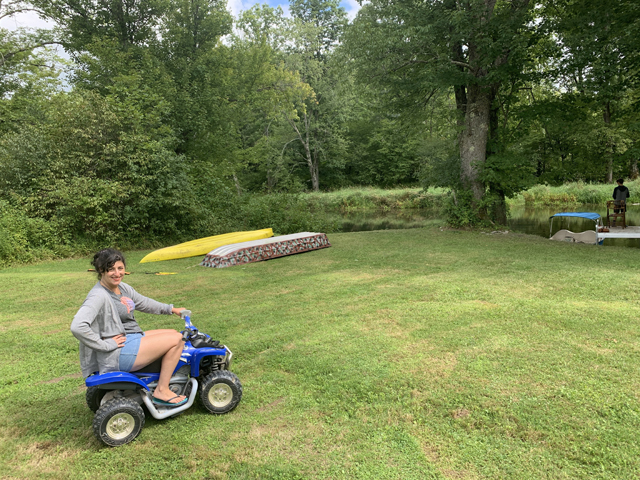 My husband hates my phone case. He says it's to large and meant for teenagers (it's gold and glittery). The kicker…  it was this blinged-out, ostentatious protective cover that saved my iPhone from river destruction, despite being submerged for at least one minute.  If you're terrible with your phone and need a hardcore waterproof case, get the JAKPAK Case.
We're hoping to go upstate again in the fall but for now I'll saver the few weekends we have left of our beloved Rockaway summer.