by Paula D.
on
June 18, 2019 9:02 am
in
Community
Book 1: Friday night my husband and I drove to The Strand in the East Village. I walked into the bookstore and remembered how much I loved browsing the aisles in college. I could've spent hours looking around but we headed upstairs for my friend Amber Scorah's book reading.
Her memoir, entitled Leaving the Witness, begins with her undercover work in China, proselytizing as a Jehovah's Witness. While there, she begins to question her faith and ultimately leaves the organization. Her family and friends shun her. Amber, alone, starts a new life in NYC.  Her story continues with the unimaginable loss of her baby and how she struggles with this tremendous burden without having a religion to look to for answers.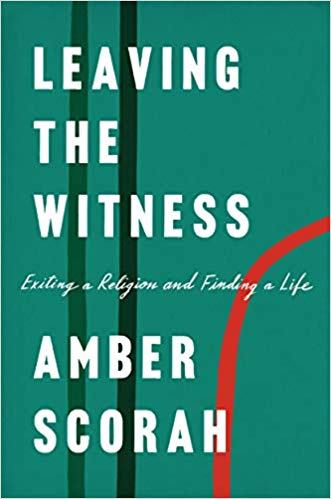 Amber has been on the The Daily Show with Trevor Noah and on NPR, promoting her book. She's written on various websites such as nytimes.com, believermag.com and theglobeandmail.com about her memoir.
I can't imagine the courage it has taken for my friend to pen her story. I'm so proud of her! You can order Leaving the Witness by Amber Schorah on amazon.com.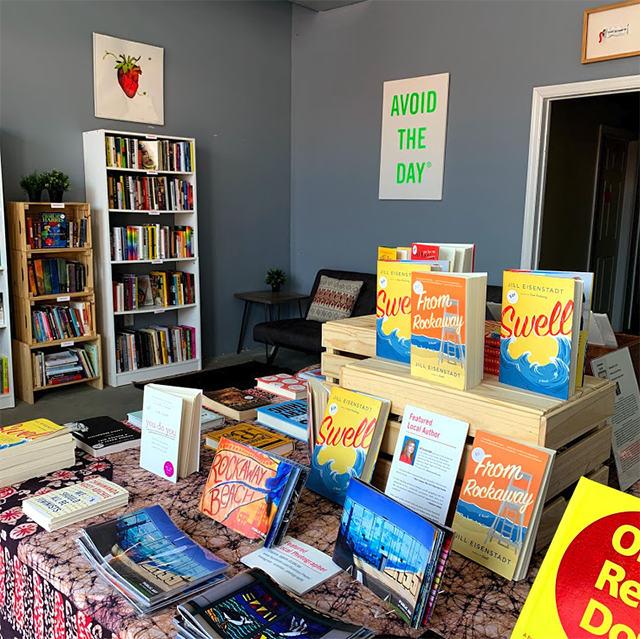 Book 2: Saturday I randomly stopped by Avoid The Day – the pop-up bookstore located at 211 Beach 90th St., Rockaway Beach. It's so lovely. The space is open but feels inviting with  couches, tables and rugs – the perfect place to avoid the day, truly. The main table showcased Rockaway-centric books. Coffee and wine were for sale (My kind of place!). I spoke with Jianna Heuer, who's venture, along with her husband, has been a longtime dream. The pop-up is just the beginning, their goal is to have a permanent brick and mortar. Jianna and I were chatting about how much fun it would be to have a women's book club / wine night events. I picked up Patti Smith's book Just Kids. It's been on my reading list for a while and now I finally have a copy and thus, no excuse. Be sure to check out Avoid The Day pop-up  bookstore this weekend and show your support.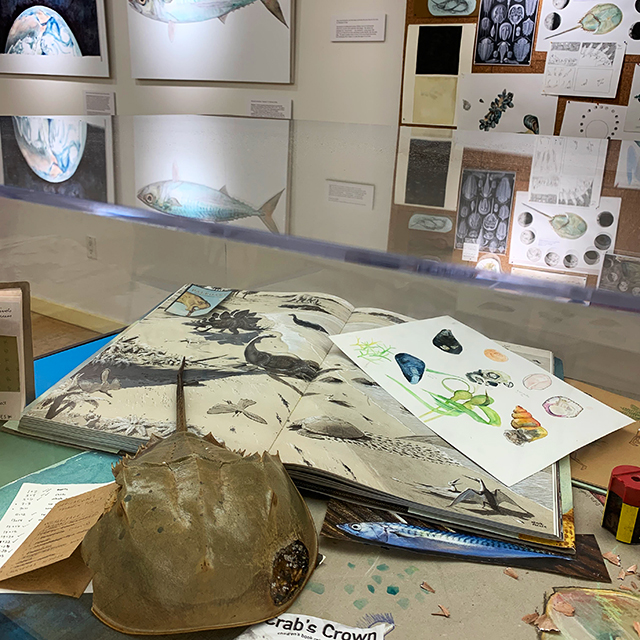 Book 3: Sunday, I went to the Jamaica Bay Wildlife Refuge Center for the art exhibit and book reading of The Horseshoe Crab's Crown. The children's book is written by Heather Feather and illustrated by Valentina Gallup, both Rockaway ladies. The room was so crown-ed! Valentina's artwork lined the walls and the watercolors are beautiful. I love the bright colors and intricate brush strokes. People were walking around with horseshoe crab "crowns" on their heads. In one corner, there was a table where you had the opportunity to write down your first experience seeing the prehistoric creature. I bought a book for my niece but now I want to keep if for myself! Heather read while Valentina turned the pages of an extra large version of the book. The children gather up front and the adults stood in the back. We all watched each page turn, to reveal another underwater wonder.
If you missed the exhibit, it's open for another two months. You can order the children's book, The Horseshoe Crab's Crown and learn more about the project online here – horseshoecrabscrown.com.