The week before last was non-stop. It started on Friday night. It was my friend Rob Bryn's Birthday and the Surf Club opened just for his party. Headlining was the Ye Mighty Wave with special guests from Rob's main band — Wild Yaks. Speaking of, they have a new album coming out on June 21st entitled Great Admirer! I've heard it and it's amazing!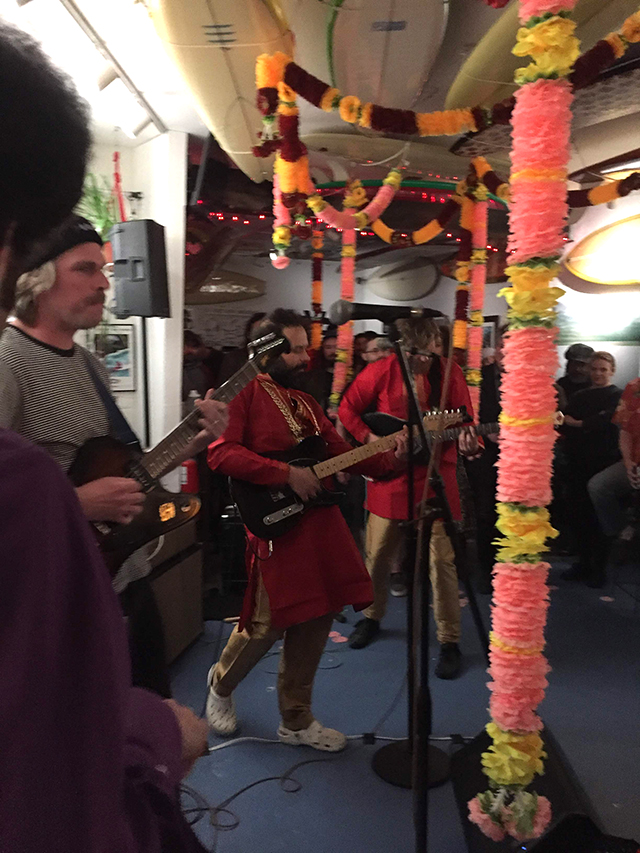 Opening the show was Tiffany Lyons. Did you catch The Wave article about her a few weeks ago?  She sang a few songs and got everyone loose. The Club was decorated with West Indian flower garlands, it was the perfect night. Everyone was out and we danced and celebrated. My initial plan though, was to "take it easy". I was hosting Easter Sunday and had a ton of cooking that weekend. One vodka club led to four, maybe five? Little hazy on that…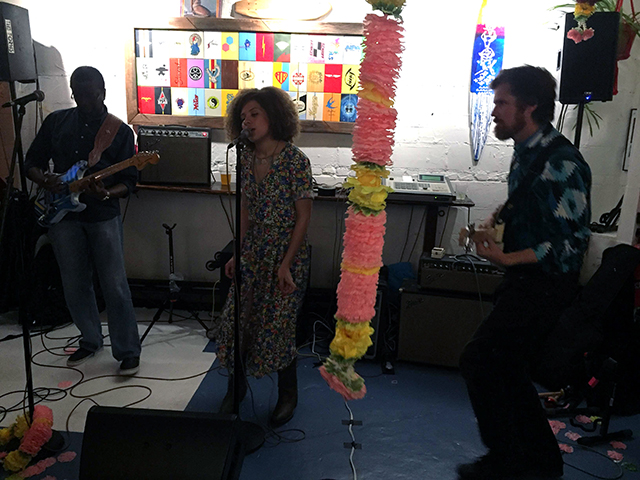 Suffice to say that on Saturday I wasn't at my best. But I downed some coffee and powered through cook-prep. Sunday I woke up and felt a little off. I had that weird taste you get in your mouth before you get sick. I knew something was brewing but despite feeling under the weather, Easter Sunday was a great time. My penne alla vodka came out rich and creamy and my pan-seared salmon with dill cream sauce was delicious and perfectly cooked.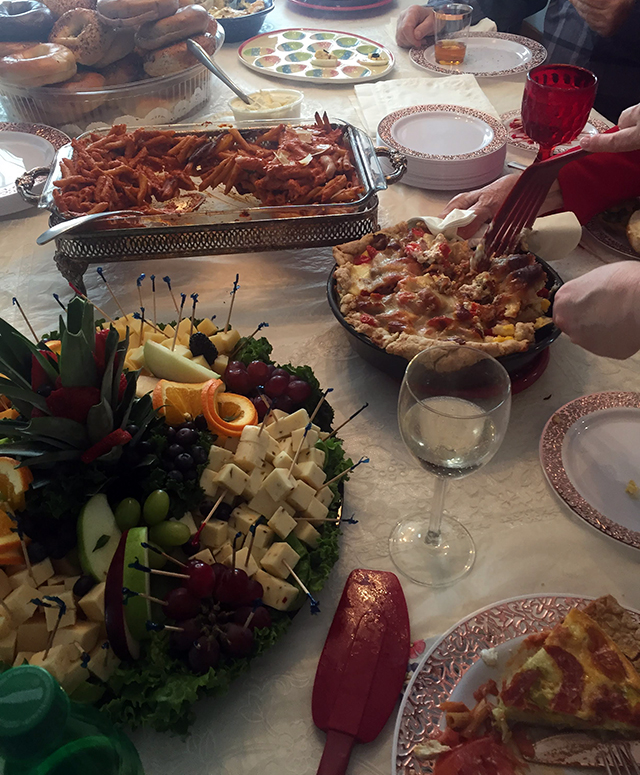 Monday I spent all day in bed with a fever and a terrible cough …  yup, bronchitis. The next day I pulled myself out of bed, to the computer. I had two freelance projects that had to get out the door because on Tuesday,  I was headed to the Great Wolf Lodge in the Poconos, a family trip planned for my mom's 70th birthday.
Sick as a dog, Matt and I drove to Pennsylvania not knowing what to expect. The first thing we saw beside about 50 kids running wild with bubble sticks, was a gigantic plastic forest with animated animals. The focal point was a large bear with a scary smile and moving eyes. Uptown Funk was playing. Bruno Mars. "KILL ME NOW." I said under my breath, as I smiled at Matt and said. "It will be fun, don't worry!" He shook his head, "You owe me big."
After checking in, receiving our plastic wristbands and settling into our "wolf cabin", we got the lay of the land. There were plastic moving creatures everywhere. There was an ice cream shop, pizza place, a candy shop, two very overpriced stores, glow in the dark mini-golf, a fake bowling alley, and a mining for gems activity thing. The game room was lasering out lights and CHING!! CHING!! sounds echoed the windowless halls all day long. It was like Atlantic City for kids. You saw these rugrats draining their parents wallets. They threw tantrums when they were denied MORE. Tickets were flying out of machines and what did the children buy with their winnings… lots of Fun Dip.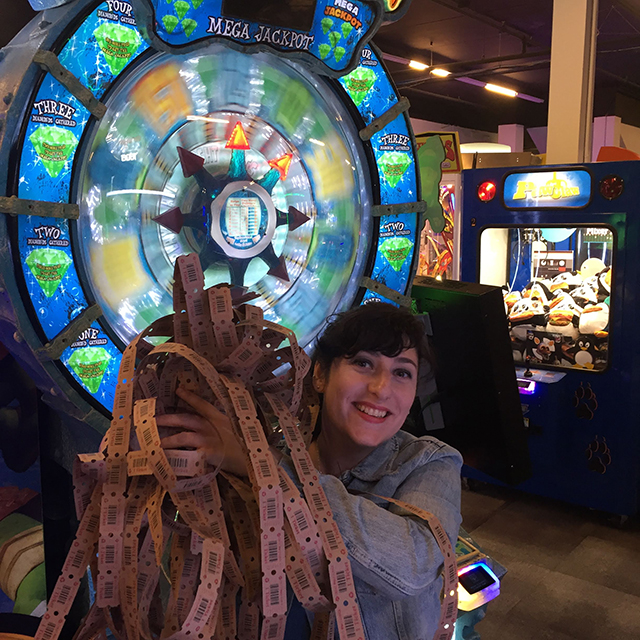 The main attraction at the Great Wolf lodge is an indoor water park with five different tub slides, a plastic jungle gym with buckets that the kids fill and dump on the adults passing by, a lazy river and a wave pool. There was so much chlorine in the air, your eyes burned after an hour. We gathered the water was over-chlorinated to kill the bacteria from all the kids peeing in the pools.
The only logical conclusion for surviving the madhouse was to find the bar. So, while ill with bronchitis, I proceeded to drink for three days straight. I actually ended up having a lot of fun and it was great to spend time with my nieces and nephews but I really ran myself into the ground.
I took the following weekend to rehydrate my body and recover from the bronchitis. I can't tell you how nice it was to be home after the week long escapade. I'm learning as I get older,  I need to take better care of myself. With Rockaway summer around the corner, can someone remind me to take it easy?