by Paula D.
on
December 13, 2017 3:20 pm
in
Community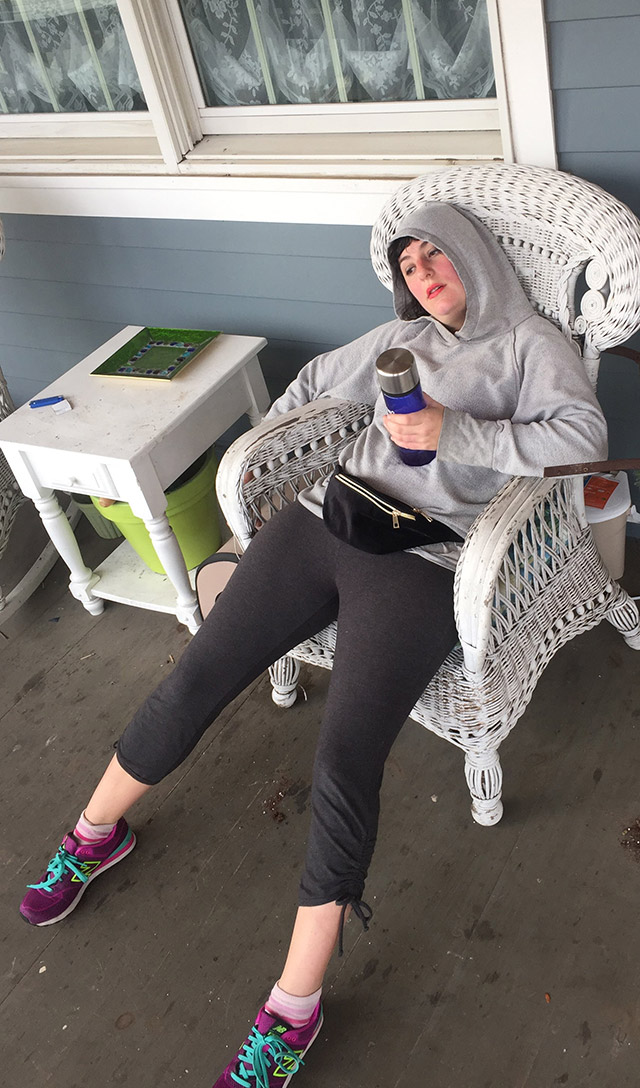 Previously published in The Wave.
I used to be a star athlete. Think Al Bundy's high school  football "legacy" except mine was lacrosse and field hockey. It was my senior year and our team made it all the way to the NY State Championships in lacrosse. We traveled to Albany for the final game. Our opponents were steam-rolling mammoths.Their coach sent a revolving door of relievers in every 6 minutes. Our team was built on stamina. We were conditioned to run faster and sprint to no end. Four of us carried the team and we played the duration of the game. I scored the tying goal on a penalty shot with only a few minutes left on the clock. Then my teammate sealed our title championship with the scoring goal, seconds before the buzzer. It was a pretty awesome moment.
I remember thinking a few weeks after the game "I'll never be in this kind of shape again." I was headed off to art school at Pratt Institute. I was thrilled to be accepted to my first choice college but knew I would miss athletics and that would be a big change for me.
Fast forward almost 20 years –  I've morphed into a large, wobbly ravioli. I can't believe how out of shape I've become and it's not just the weight– I feel tired and weak. I've been attending the YMCA here and there and "dieting" but nothing is working. With the new year approaching, I've been thinking about making a real health transformation.
I attended a clothing swap party a few weeks ago at my friend Melissa's house.  Everyone invited brought clothing and accessories they don't wear anymore. Then we swapped from the pile. Some of my friends were trying on outfits right there in the living room without any reservation. I went to the bathroom to change. I was embarrassed to bare all. Later in the evening, I started talking to my friend Beth Perkins. I was telling her how nothing fits me anymore and I really want to lose weight and tone up. Beth's been a member of CROM for over three years and only had high praise for the workout programs, the athletic philosophy, the coaches and co-founders, Sarah and Chris Romulo. She mentioned they have a 28 day fitness challenge – SHREDbyCROM. I told her, I've see CROM members running around the block and I don't think I could put myself out there in public like that. I also mentioned my apprehensions about group training. But Beth convinced me. "Just try something new for one month. If you don't like it, at least you'll know then it's not for you."
The next morning I headed over to CROM and signed up. I've been attending almost every morning for the past two weeks. I'm sore from the neck down but it's been awesome! All my reservations about group workout have diminished. In fact, it's training with others that pushes me to work harder. And I'm so in the zone, I don't even care about running around the block. It feels great to get that cardio in. Coach Sammi has been teaching me step by step and she's so encouraging! Everyone in the class is rooting for me too. "Don't worry, it will get easier." I've been told by many. I already know I'm committing to sign up for the full year. CROM Physical Culture is located at 217 Beach 92nd St., Rockaway Beach, 11693. Give them a ring (718.945.1700) or learn more about CROM by visiting their website crompc.com and facebook page: facebook.com/CROMphysicalculture. If you're ready for a real physical change, joining CROM will make it happen.