by Paula D.
on
June 5, 2017 12:47 pm
in
Gardening
Sweet William* (Dianthus Barbatus) is a hearty perennial flower used as an ornamental in gardens. It originated in southern Europe, spread through Asia and somehow made it to Rockaway. If you look around the neighborhood, you may start to notice the red, white, purple and/or pink floral in your neighbor's garden.
The first spring my husband and I had the house (2014), we were in the midst of a hellish renovation. (I'll have to fill you in on that epic project at some point.) The front garden was far down on the to-do list. I sprinkled wildflower seeds in the garden beds that year, to add some beauty in the interim. In that package were seeds for Sweet William. Since that first spring, the flower has been reappearing every year.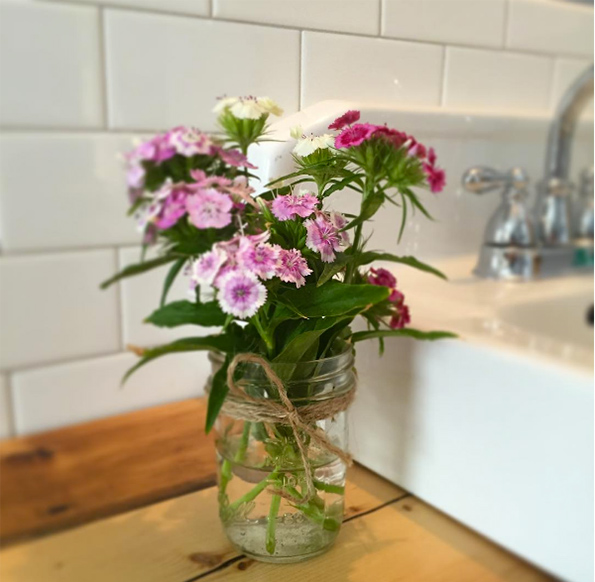 There are a several advantages for planting Sweet William in your garden. First off, this plant thrives on the peninsula. The perennial likes sandy soil, can grow in sun or part shade and doesn't require much water. If you deadhead them, the flower will re-bloom all summer. Another benefit is their longevity. They're perfect to use in floral arrangements. They live almost two weeks in the house after cutting them!  Don't clip them all though! Sweet William is a favorite among the birds, bees and butterflies, who love to feed on the nectar of this plant. So expect beautiful creatures flying in your garden.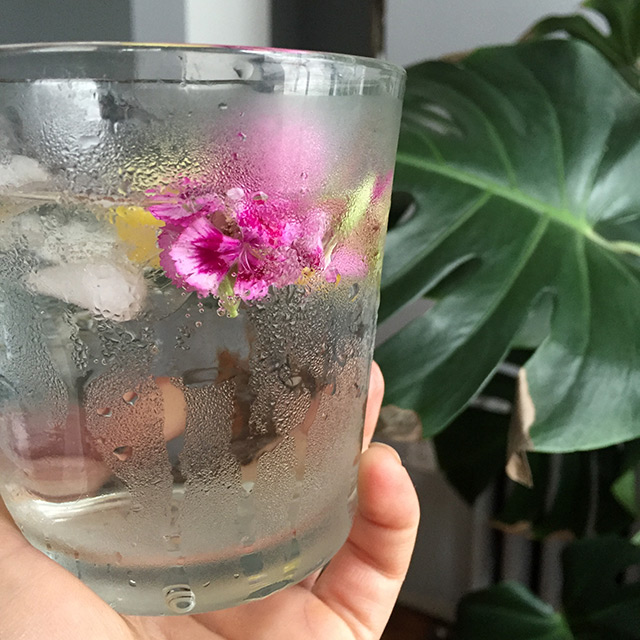 Lastly, and most exciting, you can eat it. (Weekly readers may note my obsession with uncommon edibles.) The taste is sweet at first, then turns bitter. I like to use the flower as a garnish in cocktails. If you happen to be day drinking and playing around in the garden (which is my favorite pastime) you can put a few flowers in your drink to look less like a degenerate for drinking alone. When I'm actually drinking with other people and entertaining, I'll also use the flower of Sweet William in drinks. It's a classy touch that impresses the guests.
Look out for Sweet William now, it should be blooming this week.
*The origins of the  common Sweet William unknown and debated.