If you remember, in the spring we implemented Cousin Lesley's garden design –  the flower beds thrived and looked beautiful all summer. In fact, it still looks great now. But one thing was missing – the magical Foxtail Lily. This floral is a bulb, so I couldn't plant it until now!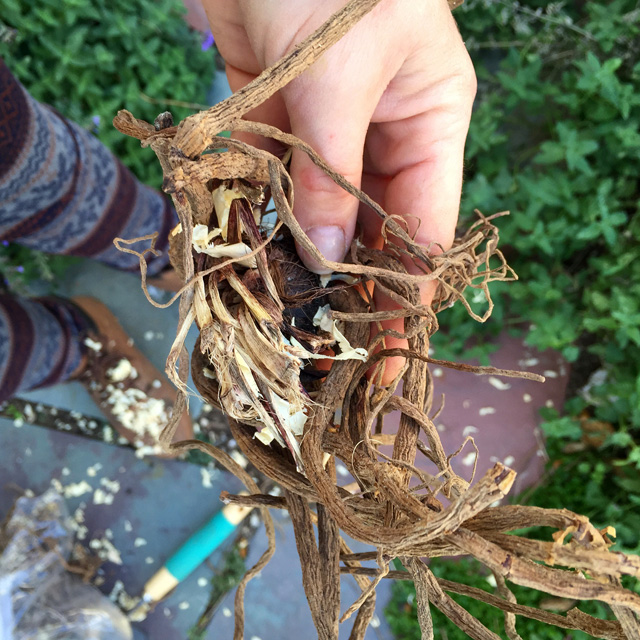 As the common name dictates, this plant looks like a fox's tail. It's stunning with an impressive hight up to 8 feet! It is native to semi-desert areas in Asia – so perfect for the sandy soil conditions in Rockaway. I've never heard of this plant until Lesley introduced me to it. Have you?
I can't wait (like really really can't wait) till these wild looking florals sprout up next spring! They will bring everything together, adding the "wow factor" element, in addition to the pop of warm color needed for the final balanced design Lesley envisioned.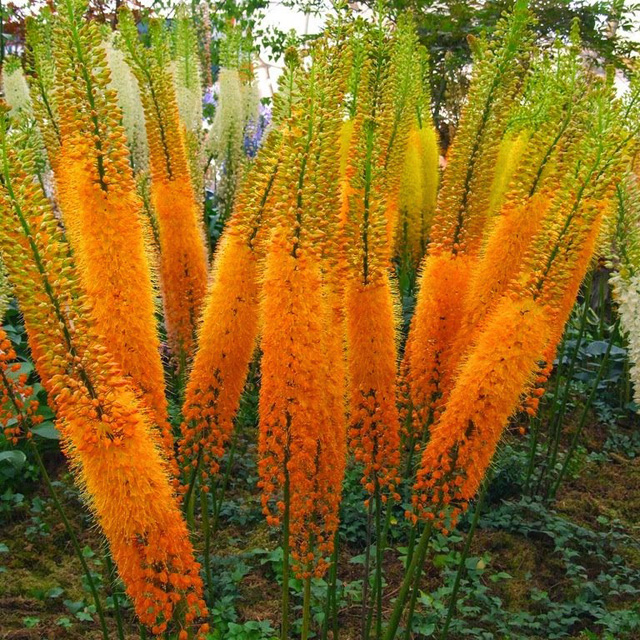 Photo Credit: gardenofeaden.blogspot.co.uk  Also some great information here too.
Additional background…
Eremurus robustus is a plant native to the Tien Shan and Pamir Mountains in central Asia that is often used as an ornamental plant. It often goes by the common name foxtail lily.

E. robustus has a stem six to ten feet high, with leaves as long as 48 inches, and 4 inches in width, the widest in its genus. The leaves can vary from a bright green to a bluish-green in color. Inflorescence goes to four feet in length which is covered with many deep to pale pink flowers, four cm across. At the base of the flower is a brown blotch, and have a green keel. The lower flowers have long pedicels, and shorter ones higher up. The flowers, as many as 700 to 800, bloom in June. By the time of flowering, the leaves will usually have already shriveled.

The plant was introduced from Central Asia in 1874 and is popular in gardens. However some may find the plant to be too tall for normal gardens. It prefers sandy, well-drained soil and full sun. via en.wikipedia.org
There's a special way to plant these octopus like bulbs. If you want some of these freaky flowers for your own garden, watch this how-to video before planting.