We are taking a few weeks to finish off our apartment. Here's where we're at…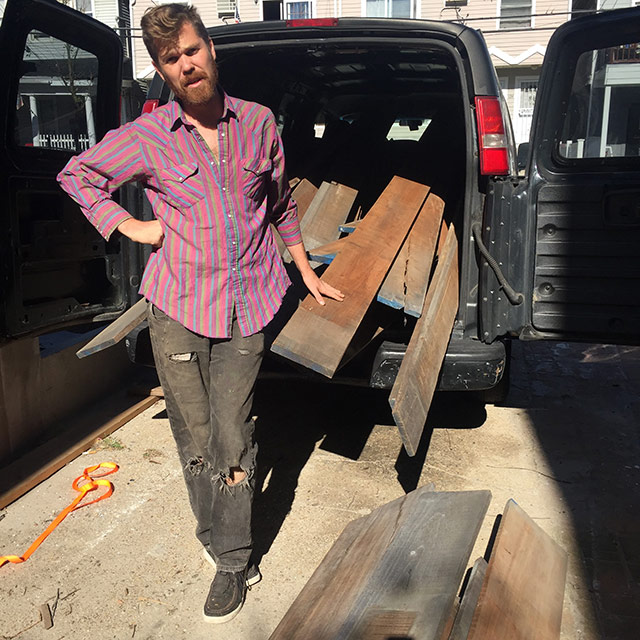 Matt pulled off another awesome craigslist score – a large lot of reclaimed mahogany.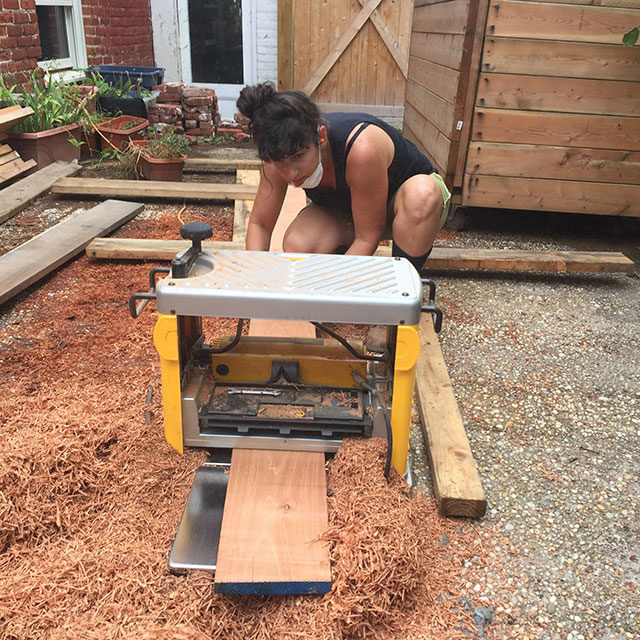 I (yes me) spent a whole day prepping the material. I've seen Matt use the planer a dozen times by now but I never used it myself. To get the wood looking "clean" you have to put each piece through the planer and remove a quarter inch of wood at a time.  This process also makes the wood flat so it can be cut down on the table saw (which is what Matt was doing.) The machine is really loud and sawdust flies everywhere, and the wood is heavy – it's not a fun task.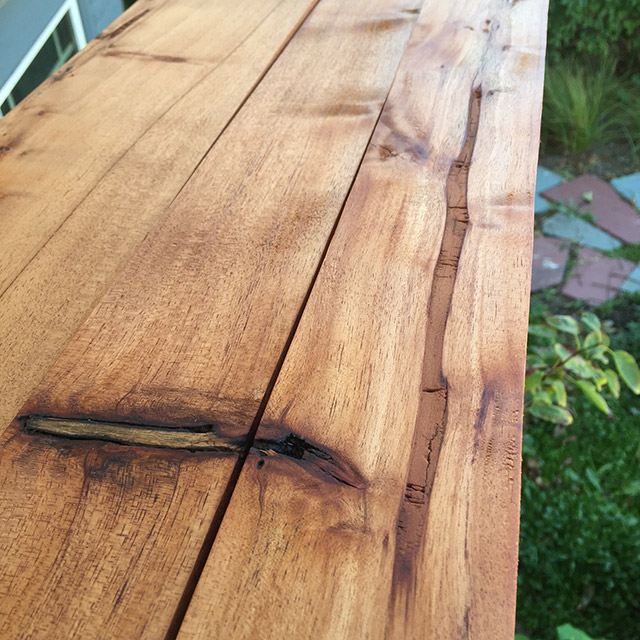 But this is the payoff – look at that grain!
Once the wood was cut to size I gave it a light sand with 120 and used hard wax oil for the finish. Hard wax is really easy to use – wipe on liberally and then use a dry clean rag to work the wax into the wood and buff. You can repeat this many times to build the finish up. But for molding one or two coats is fine.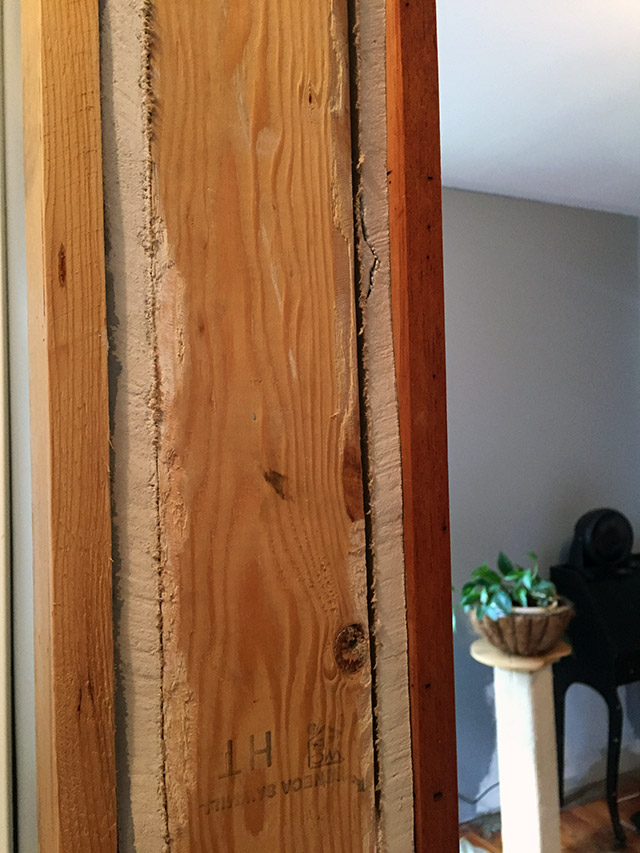 I never knew how a house was built and that molding is used not just as a decoration but to hide stuff (duh) – the frame and sheetrock. As each piece goes up the house is transforming.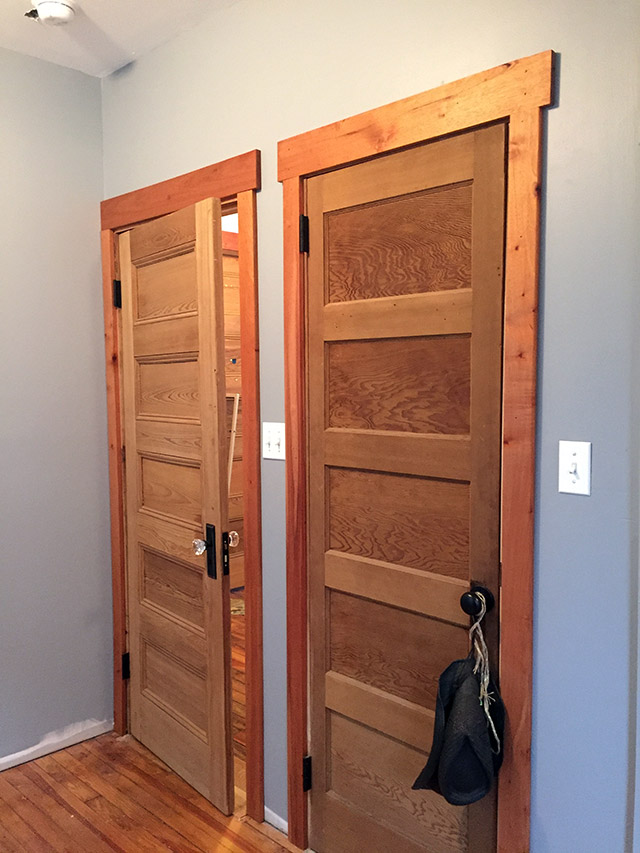 We wanted a craftsmen style trim which is original to when the house was built.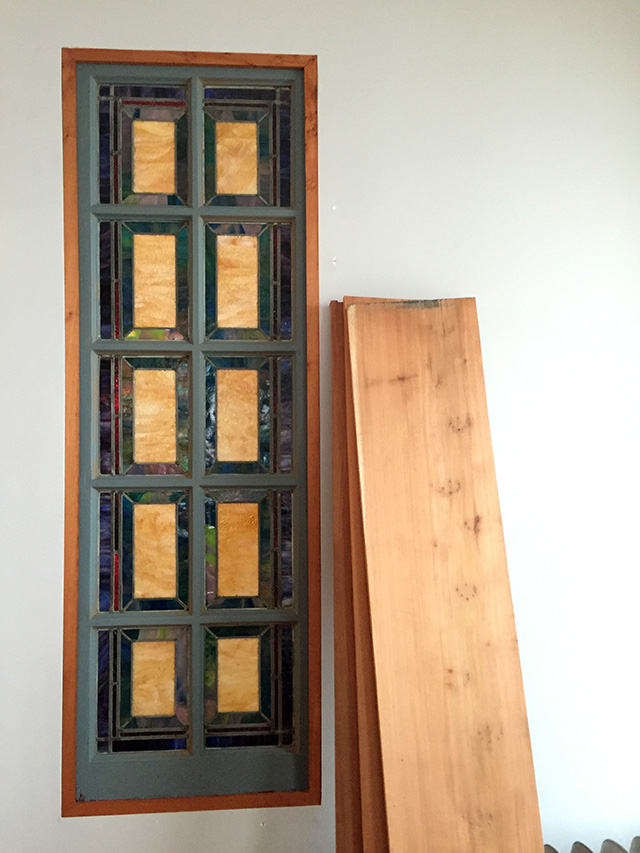 This picture doesn't do the real life justice. You'll just have to come over for some eggplant parm to see it for real.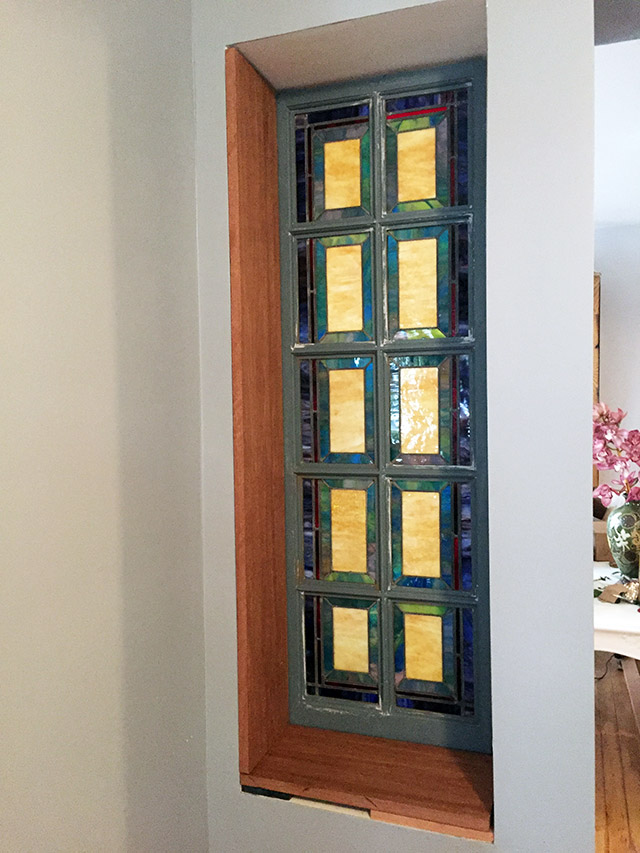 We knew in the beginning we wanted to incorporate stained glass and now it's going in. Our friend Ed said something that I've been thinking about a lot since we started working on the installation. He said "It's [stained glass] the best of the forgotten art mediums." He's right.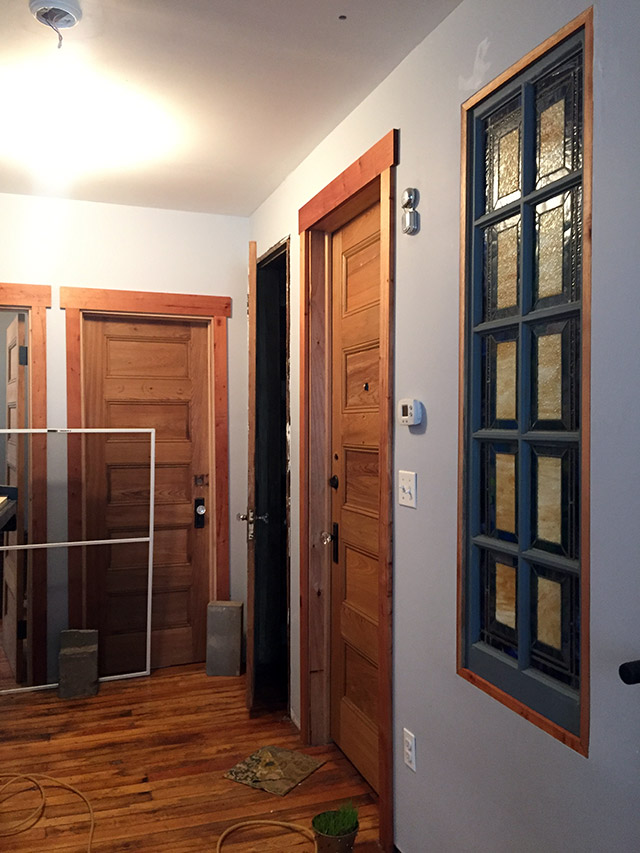 This photo is to give you an idea of where we are at. Sorry, some of the shots are not great, but you get the point!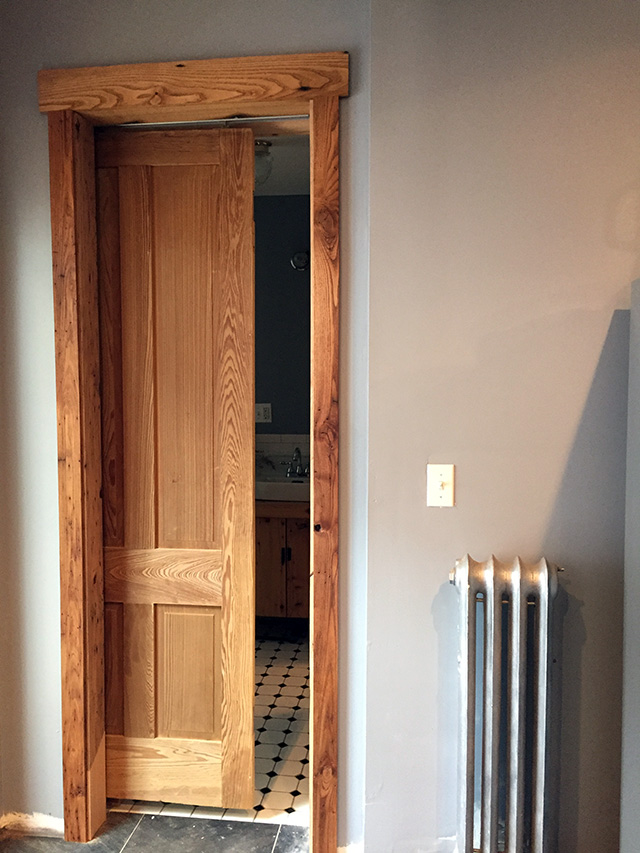 This trim is actually American chestnut which is what we are using in the kitchen to match the counter tops.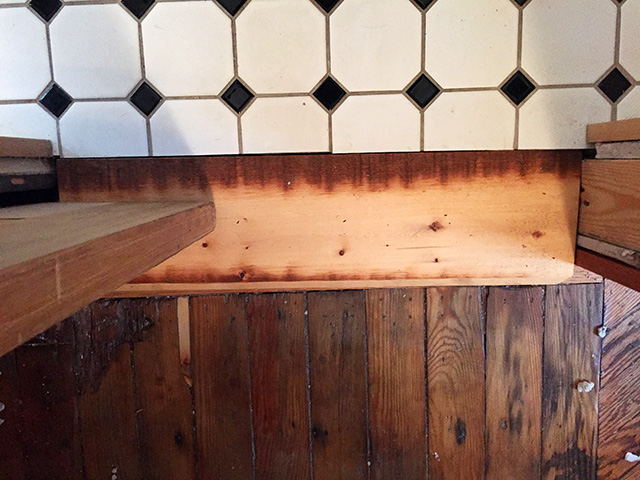 The photo above is a saddle to transition one room to another, in our case the bathroom into the bedroom. So many little things to make a house looked finished.
Next up is the baseboard, ceiling beams, and sliding french doors – look for another reno post next week!