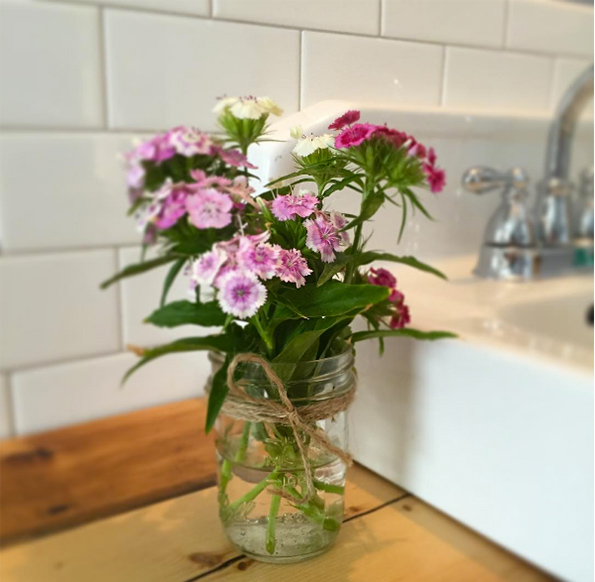 Dianthus barbatus (Sweet William) – I clipped these from the garden over a week ago and they're still looking beautiful. I've seen them in my neighbor's yards as well. These European natives thrive in Rockaway Queens.
The color of Sweet William ranges from deep pinks and purples to light pinks and white. Athough they're know as a perennial, I believe they were in a wildflower mix I had purchased and sprinkled on the front garden, the first summer we had the house (2014).
Coolest thing is, they're edible!
Taste Test….
Edible Flower – Sweet William from Glorified Tomato on Vimeo.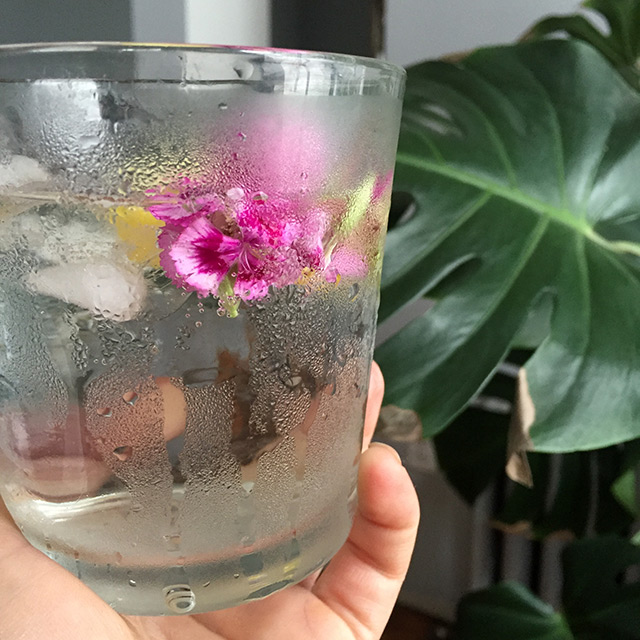 The flavor is bitter sweet, nothing special, but how about impressing guests by adding Sweet William to their cocktail or lemonade! Dont' forget to mention it was grown in your garden!
More on Sweet William here…
The plant was introduced to northern Europe in the 16th century, and later to North America and elsewhere, and has become locally to widely naturalised in these areas. The plant is widely used in borders, rock gardens and informal country cottage style gardens. Sweet William is a good candidate for a naturalistic garden because its nectar attracts birds, bees, and butterflies. Its flowers are considered edible.

It thrives in loamy, slightly alkaline soil with sun to partial shade. Propagation is by seed, cuttings, or division, but seeds of cultivars will not breed true. If it is planted from seed after the last frost, it will flower in the second year. If it is planted in flats before the last frost and then transplanted, it may flower in the first year. Some gardeners recommend deadheading to encourage further flowering. The plant is self-seeding. Sweet William can suffer from Fusarium Wilt which causes the leaves to curl or droop down. Read on!