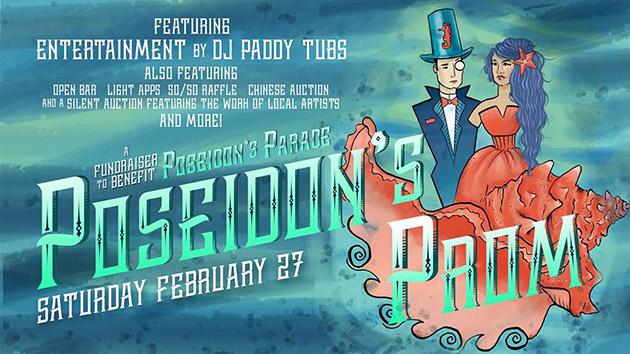 Everyone who's anyone on the peninsula will be at the Poseidon's Prom on February 27th.
The Poseidon's Prom is a party to raise funds for the 2nd Annual Poseidon's Parade held on the strip of boardwalk between 106 – 97th street (Rockaway Beach). I was blown away in September when I attended the inaugural event. I predict this year will be triple the mermaid mania! Take a look at pictures from last years parade here.
Tickets to the Prom are $40.00 which include open bar (you can't beat that!), appetizers, and hot beats by DJ Paddy Tubz. There will be a 50/50 raffle, a Chinese auction, and a silent auction of artwork created by local artists. The invite says "dress to impress" – I'll put money on this being a spectacular jamboree! Get tickets in advance here and RSVP on the facebook event page.
See you there!