On a recent visit, my friends John and Catherine brought me garlic scapes from their garden upstate on Wild Cat Mountain. I love when I get something out of the ordinary, you have to get creative with it.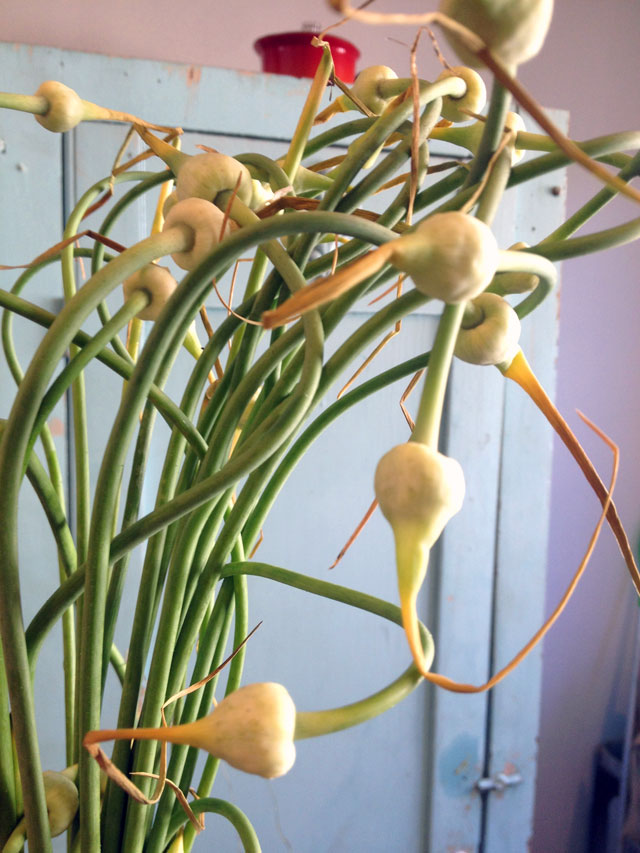 I had asparagus in the fridge which I usually make with garlic so I thought this would be a good combo. Scapes have a mild garlic flavor and are a bit sweet.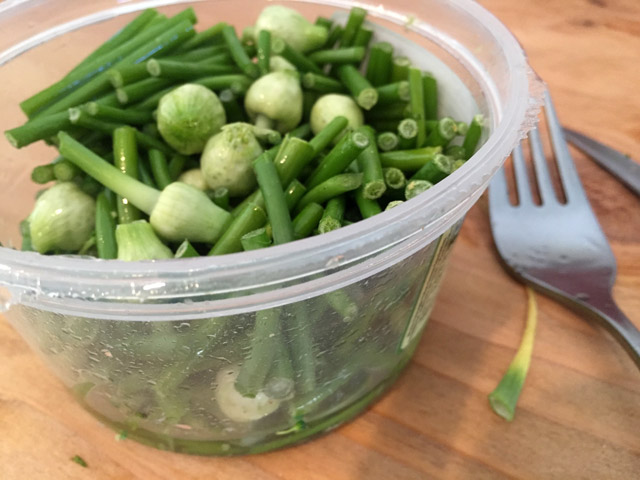 I chopped the garlic scapes and put them in extra virgin oil (my go to is Colavita). I cooked these in my electric frying pan. As you know, I don't have a functioning kitchen right now. Start with the garlic scapes, they need more time to cook. Once they start to brown add in the asparagus for about 8 minutes depending on the thickness.
Add salt, pepper and lemon juice. It tastes so great! The one thing I would do differently is to chop the shoots smaller than pictured below, diced would be better.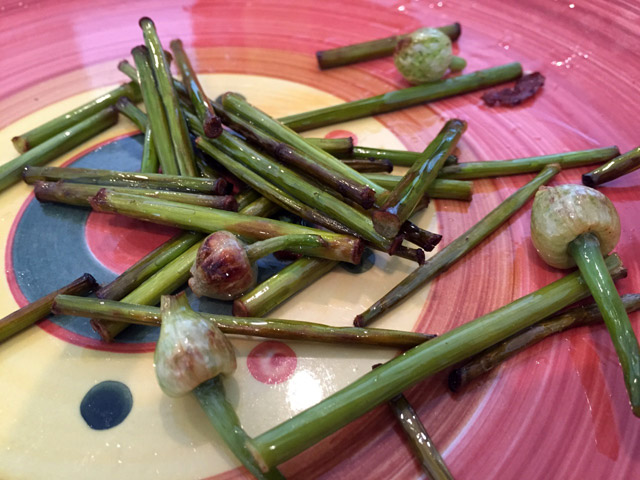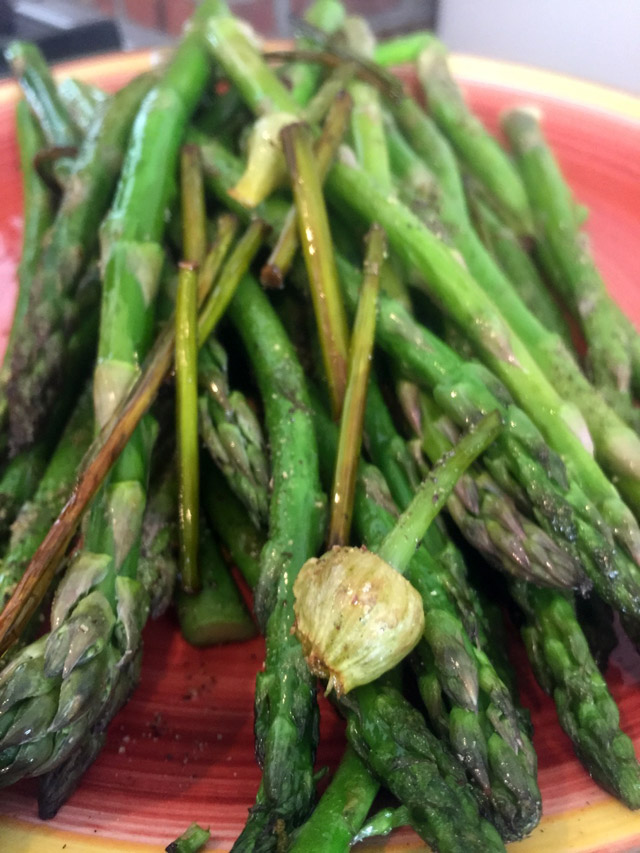 Asparagus with Garlic Scapes
One bunch of asparagus
1/2 cup garlic scapes
Extra virgin olive oil
Lemon
Salt and Pepper
Directions
Sautée garlic scapes in oil on medium heat until they start to brown
Add in asparagus, about 8min. Test by sticking a fork in the thick end. It should go through easily but still feel firm
Remove and season with salt, pepper and lemon
You can also make this in the broiler on 400, same procedure.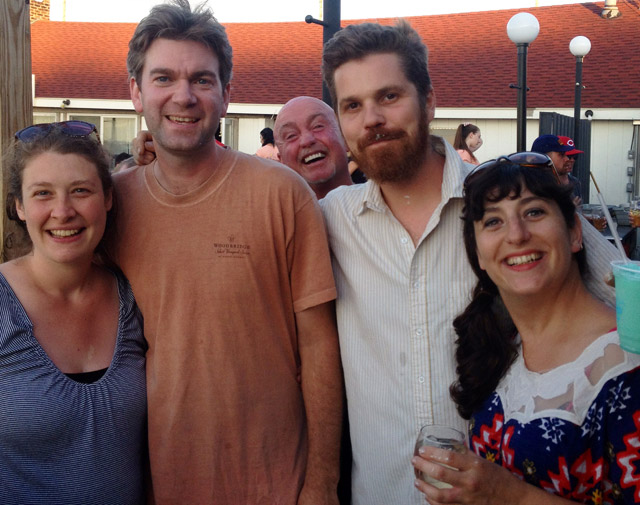 From left to right: Catherine, John, Billy Joel, Matt, Me.