This is the first official "garden" post for our new location in Rockaway, Queens. I'll post everything from a beach critter I find on the sand to the tomatoes growing in my backyard. Here's the first post in The Nature Walk series!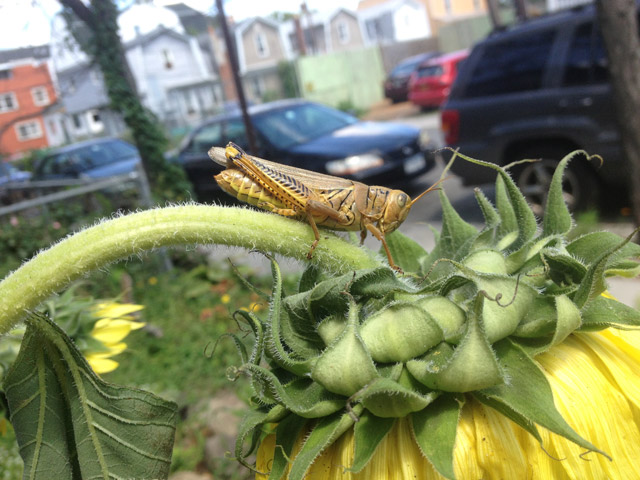 I discovered this beautiful Grasshopper the other afternoon. He was hanging out on my sunflower. This guy isn't the only one enjoying these flowers, the bees are buzzing on them all day. In the spring, I ordered the Northeast Wildflower Seed mix which included sunflowers and other seeds that work in our area.
Next April I have big plans to start the garden officially. I  need to do my homework though, and find native flowers, shrubs and trees suited for the Rockaway landscape. This will insure my garden is lush and more importantly, it will provide appropriate habitat for the insects in this environment. John sent me the NYC Parks guide which I will reference when I start building out my gardens in the front and backyard.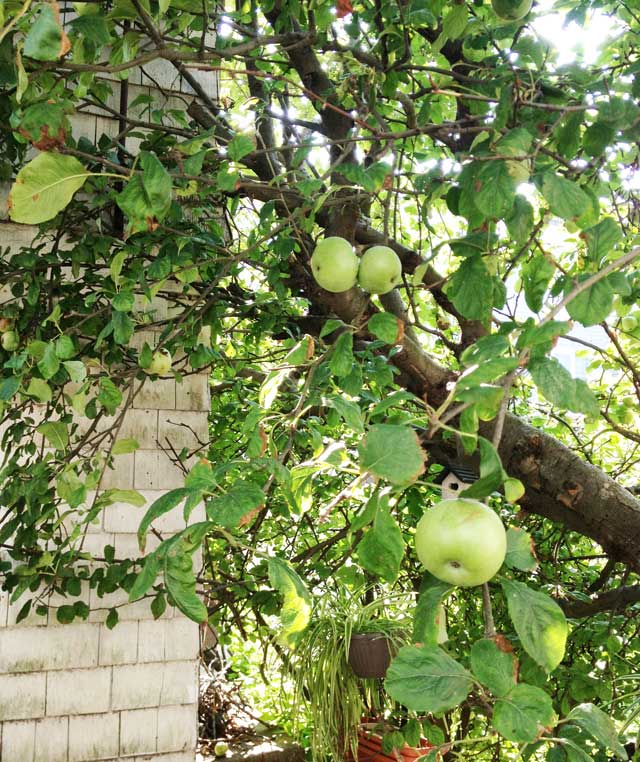 There's an apple tree that borders our yard. Yes, apple trees grow in Queens! Eric, our neighbor said we're welcome to pick from the tree anytime we like . He also said that there are seven different varietals grafted onto this tree. The fruit is getting ripe then the bugs and squirrels are getting to the apples before me! I've eaten the unripe ones and they're good, though tart, but I would love to try the ripe fruit too. Any info on apple tree care and pest prevention, please let me know?  I don't know much about fruit trees, but I'm excited to learn more. I want to bake apple pies for my neighbors and get all June Cleaver-y!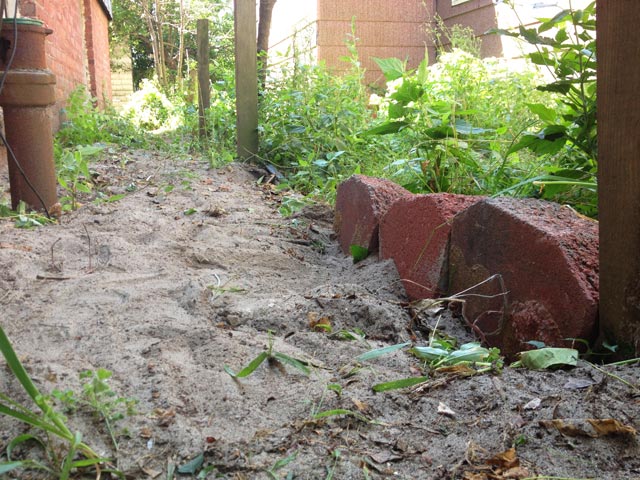 On the side of our house there's a small way for a path. It was overgrown with weeds so I decided to clear it out and use old stone and concrete lying around to start a walking path. In the city we have to use all of our space.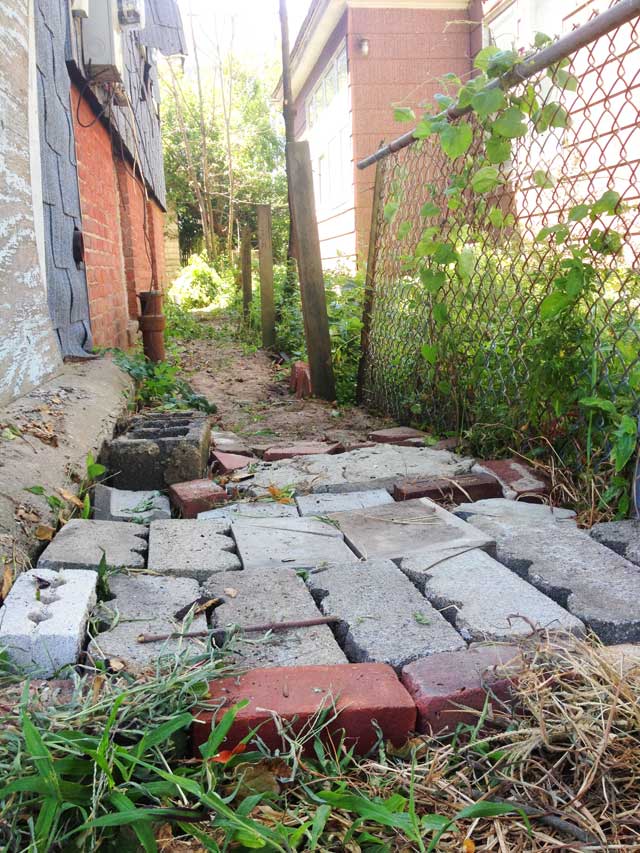 I think it's turning out nicely. On the wooden posts I'm going to drill down potted planters, In a few weeks, I'll plant some mums there and update you on the pathway progress.