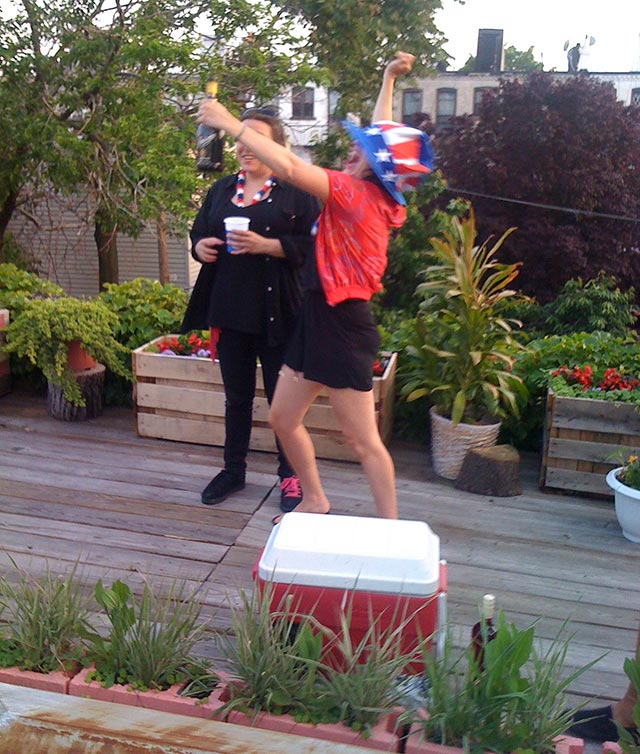 We've had a hell of a time throughout the years on the roof deck. Thanks to all our friends and family who made them so memorable.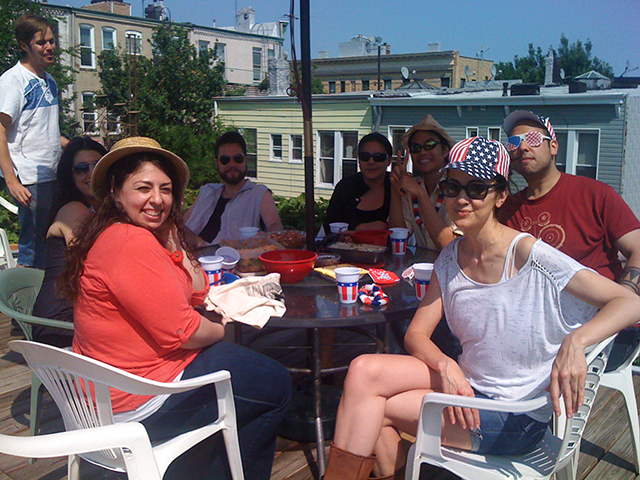 Gokce's going away party.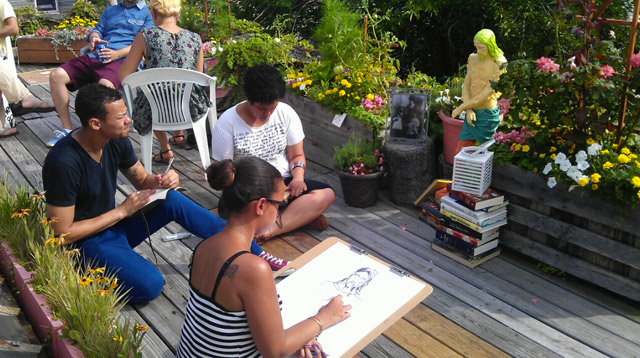 Drawing art party, we created some great work that day.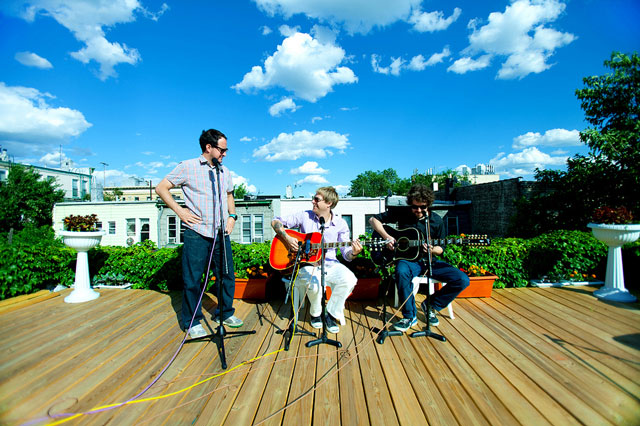 Photo by Katie Sokoler/Gothamist)
Listening to The Hold Steady –  Live from Gothamist House recording. (thanks Jen!)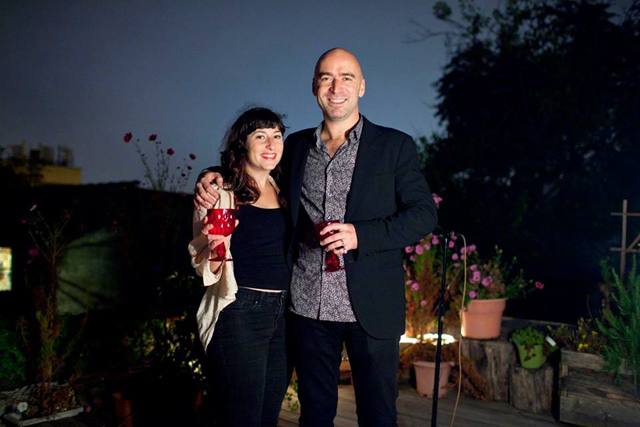 Photo by Katie Sokoler/Gothamist)
My friend Jackie introduced me to the band Live one weekend when I was visiting her at college in New Paltz. I became a fan then and still am. I've seen Live in concert a bunch of times but hanging out with Ed Kowalczyk on the RD was EPIC. He's super nice and friendly. He prefers red over white wine – we have something in common! And his performance for Live from Gothamist House is fantastic, check it out.  (thanks again Jen!)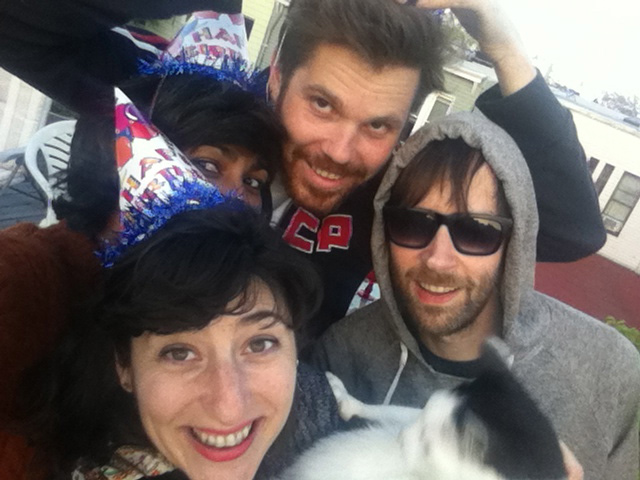 Fivey's first birthday party  and his first steps in the snow.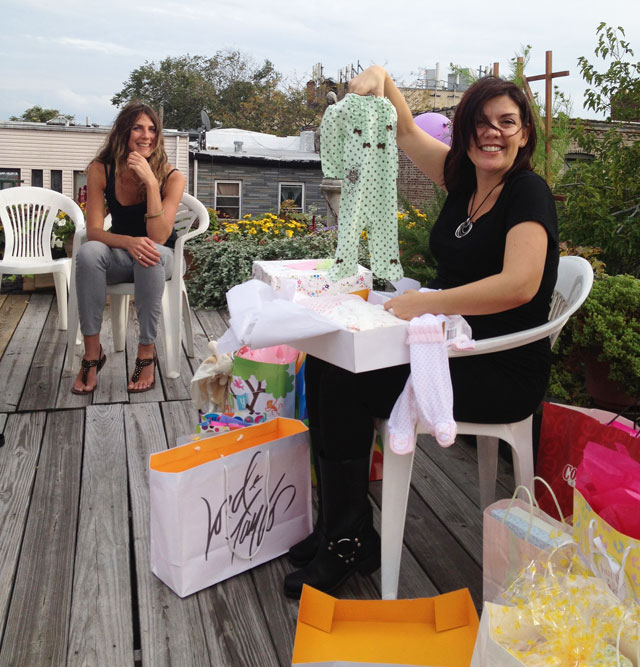 Barbra's baby shower!
And there's been so many other festivities, Mother's Day party's, dinner parties, and impromptu jam sessions!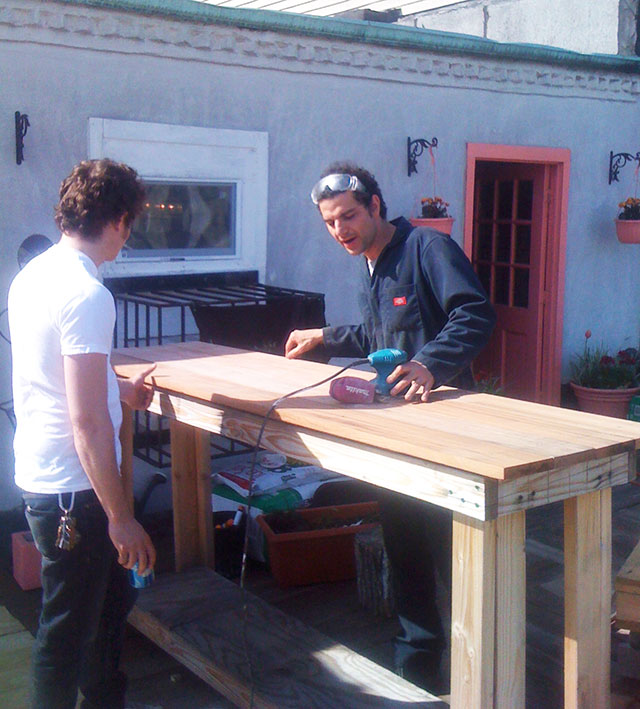 I thought it would be appropriate to close with some photos of the RD in it's infancy. It was built before we started The Glorified Tomato and I've never posted these.
(Above) Ben Simon and Dave building the bar (which we're taking with us of course!)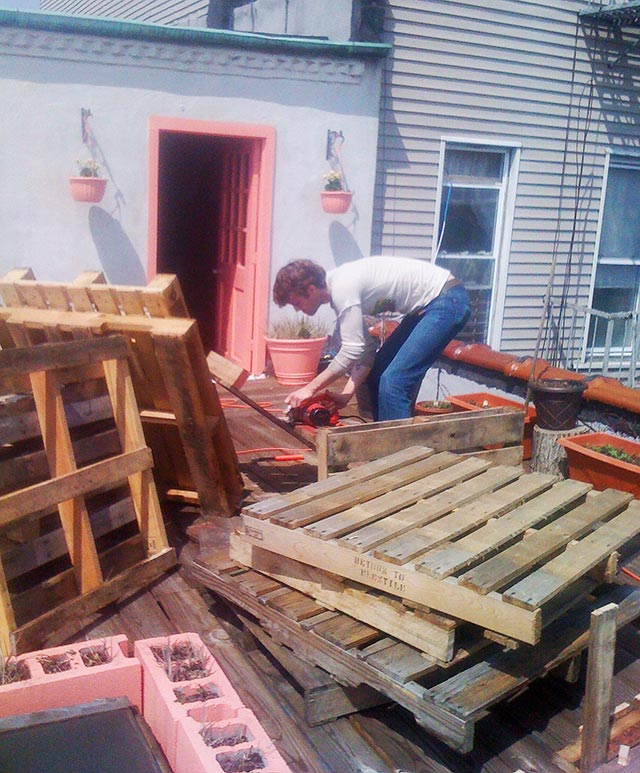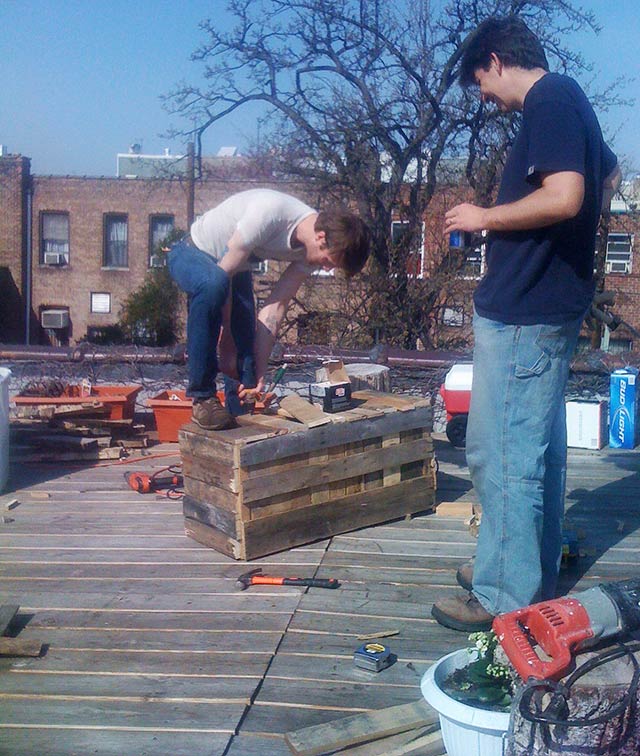 Jim and John building the pallet planters and crushing beers.
That's a wrap, on to another adventure!