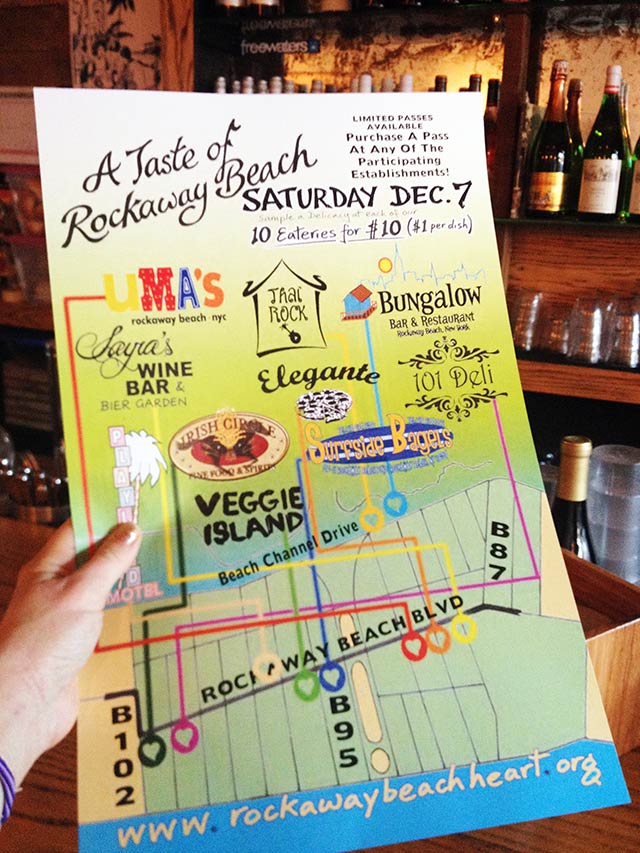 When we heard about A Taste of Rockaway Beach from Patrick, co-owner of Syarh's Wine Bar, we were thrilled!
We found out more from Rockawayist.com
The Hospitality & Entertainment Association for Restaurants and Taverns (HEART of Rockaway Beach) was recently formed by businesses still recovering from Hurricane Sandy. Several restaurant owners have banded together in hopes of drawing attention from residents and visitors especially in the off-season.

Their first event, A Taste of Rockaway Beach, will be held on December 7th. It is described as a "restaurant crawl to celebrate the new and exciting destinations in Rockaway Beach." A $10 pass will entitle diners to a food tasting in each of the 10 participating establishments, all within walking distance of each other. Tickets can be purchased from any of the participating businesses.
We've been spending a lot of time in Rockaway this winter, it's a beautiful season to visit the beach. We look forward to this event and seeing you down on the rock – cheers!
A Taste of Rockway Beach Participants: Surfside Bagels | Irish Circle | 101 Deli | Veggie Island | Uma's | Elegante | Sayra's Wine Bar | Playland Motel | Thai Rock | Bungalow Bar