I have three favorite cooking pots. I use them often because they're reliable and versatile. More importantly, these items have sentimental value and when I use them, I think of the people that used them before me and what those people have meant in my life.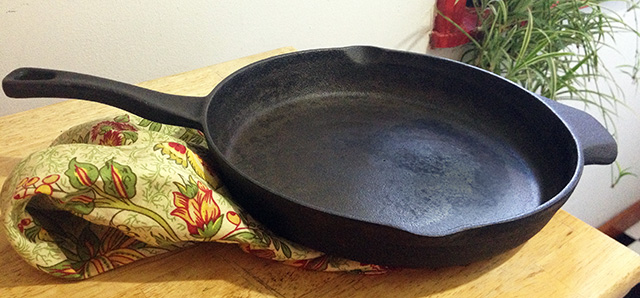 My sister Maria gave me this sturdy cast iron pan. I remember her shock when I told her I didn't have one. She thoughtfully remembered and purchased this for me a few years back for Christmas. From quiche to cornbread, I use this pan for so many things. It will never break and will always be strong, just like my relationship with my sister.
Maria and I were always in the kitchen helping my Mom for the holidays – playing and making a mess but ultimately learning my Mother's cooking secrets. Without fail we would nag Mom, asking "Who is head chef?!?" My Mom always said "It's Maria, she older, she knows more". I did a lot of grunt work, the chopping, rinsing and cleaning, while Maria was allowed to do the very important job of frying. But… God forbid she broke a piece of flounder in the pan – all hell would break loose! The head chef has some serious responsibility!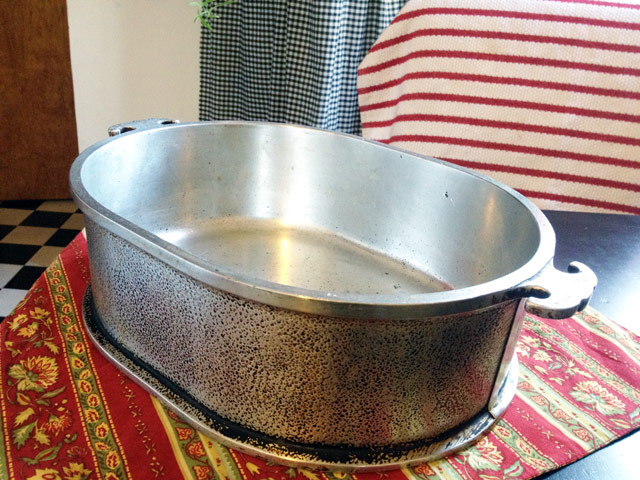 This is my grandfather's roasting pot. My mother gave it to me when I moved into my first apartment on Gates Ave. Everyone loved Grandpa Ralph's sunday dinner – the roast beef feast. He used this pot to cook his roast and it was my favorite meal growing up (besides Flo's meatballs). As you can image, Sundays at Grandpa's was a big affair. Four hours around the plastic covered dining room table. It began with the antipasto and ended with cannolis, but the best part was in between: the perfectly cooked roast beef smothered in homemade onion gravy. Grandpa always marinated the meat in white vinegar, which I do myself now. I will cherish this pot and our Sunday suppers at Grandpa's always.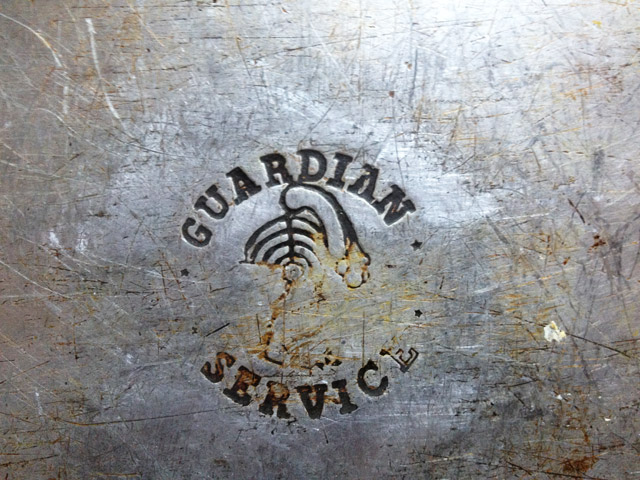 I did some research on the Guardian Service brand:
The styling was campfire gothic meets streamlined Art Deco. Hammered finishes, crested handles and polished edges gave the weighty casserole tureen, the Guardian roaster and breakfast fryer a cartoony, Flash Gordon sleekness. With her Guardian Service, the American housewife could ride the range and rocket to the moon while frying the morning eggs.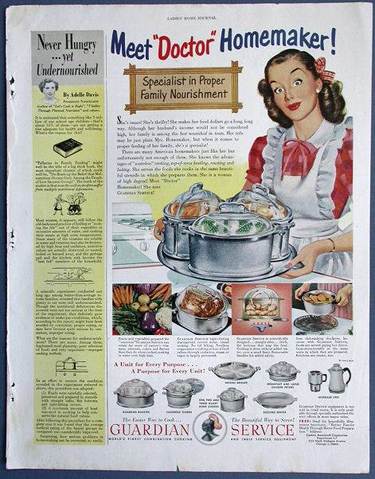 This ad features Grandpa's roasting pot! I guess we lost the glass cover somewhere along the way.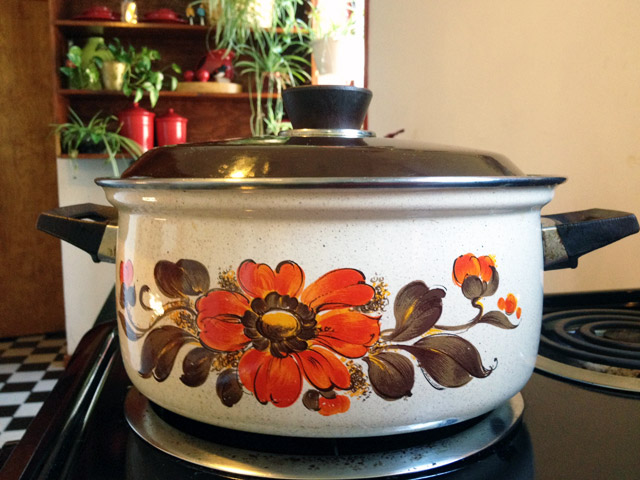 My Father asked if I wanted this pot after my Grandmother passed on. Without hesitation I said YES. "They don't make'em like they used to," Dad said. And he's right. From the beautiful floral pattern on the pot, I'm guessing it's from the 70's, made in Italia.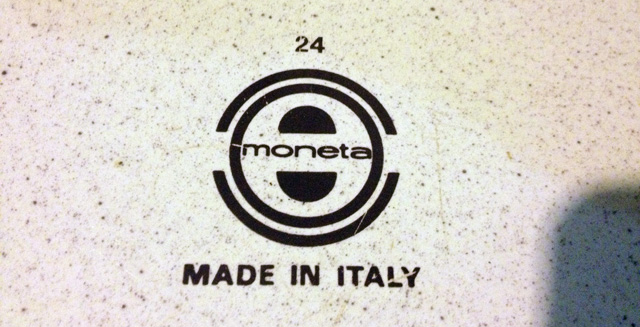 The pot is sturdy and strong and I use it for soups and stews. When I look at it, I immediately think of my grandmother's kitchen, orange and beige, everything matching and perfectly in order.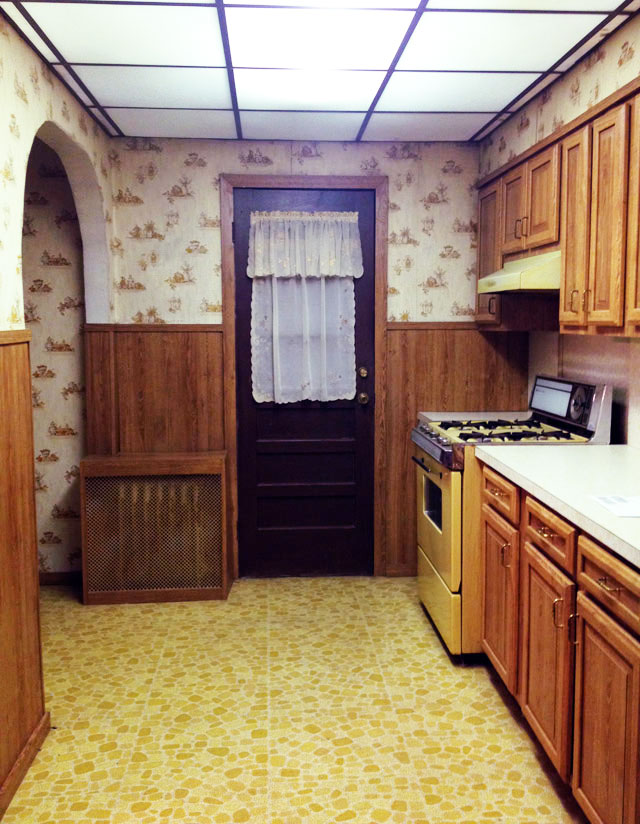 Grandma's Kitchen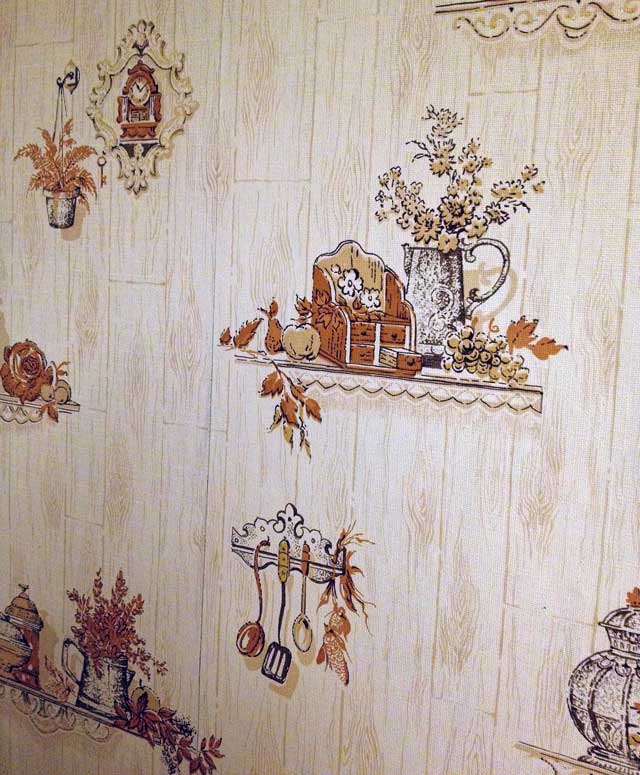 I've always loved her wallpaper.
It's funny, the things in life you know you'll never throw out. They're special and carry so much meaning.